There aren't any Events on the horizon right now.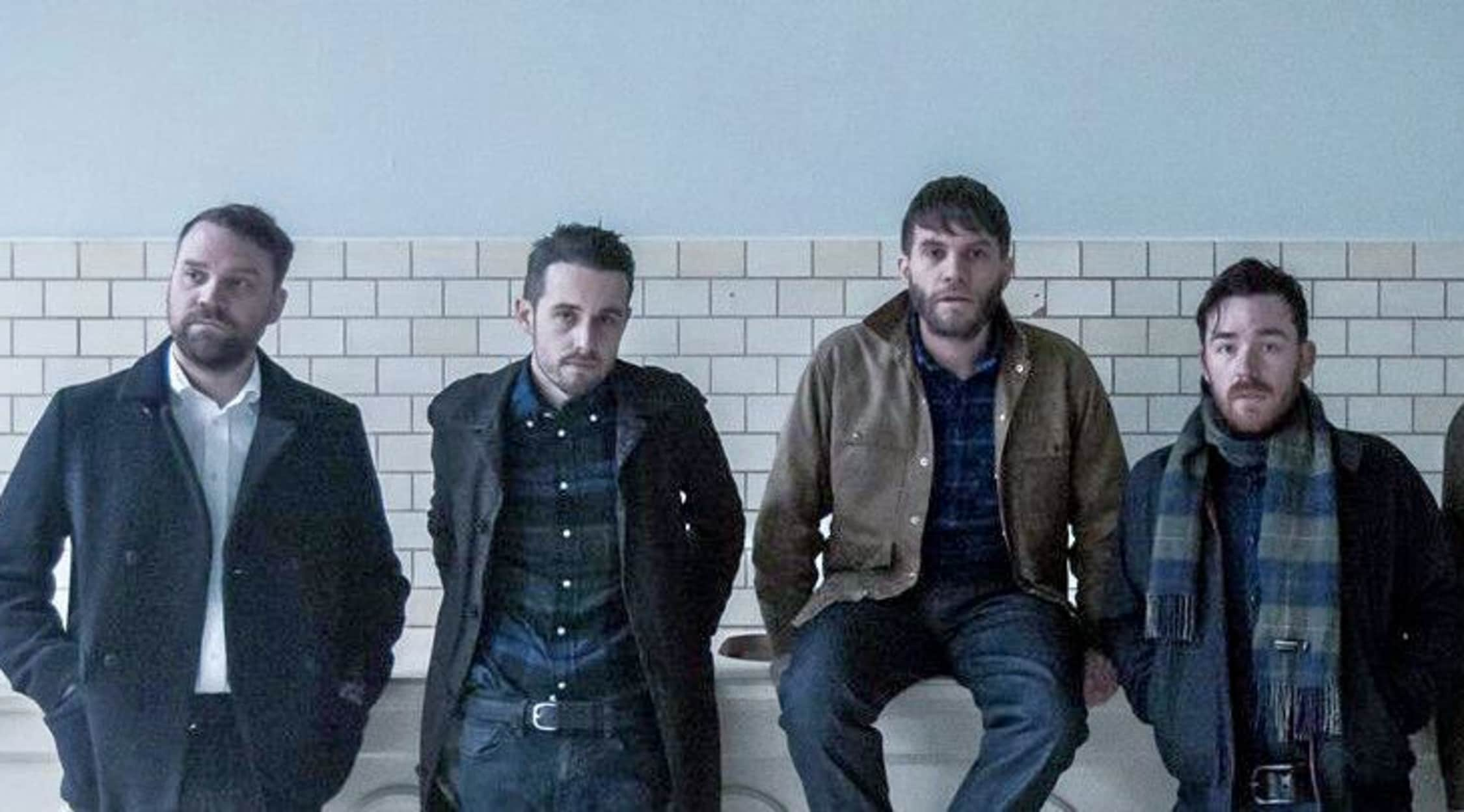 Rovi
Frightened Rabbit Tickets
Frightened Rabbit Tickets
Indie rock brings a lot of personality to the table, so it should come as no surprise that some of the biggest up and comers in the genre are also some of the most unique in their presence and name. Frightened Rabbit is one such group. What initially began as a solo project by the vocalist and guitarist Scott Hutchison, in 2004 more members began to join the band to create an entire ensemble, featuring Grant Hutchison on drums, Billy Kennedy on guitar and bass, Andy Monaghan on guitar and keyboards and Simon Liddell on guitar. The band has had a rocky musical journey since their creation, though fans have remained loyal to the music itself.
Sing the Greys
Frightened Rabbit left a memorable impression with their first collection of fans. After the band got their members together, they sent out demo CDs with biscuits attached to them. Even though most fans did not receive the cookies intact, the impression stuck with the fans and they followed the progression of the band through their future albums. Both Sing the Greys and The Midnight Organ Fight saw immediate critic and fan attention, with The Midnight Organ Fight receiving high critical acclaim for its musical and lyrical content. Their latest album: Painting of a Panic Attack saw tremendous media attention as well, though it was the last album developed by the band following the death of the lead singer and guitarist in 2018.
Where can I buy Frightened Rabbit tickets?
Anybody can buy tickets to all types of concerts on StubHub. The website is one of the largest ticket marketplaces on the internet, and individuals can work with both a desktop app and a mobile app to safely and securely buy tickets to any concert.
Is Frightened Rabbit touring?
Frightened Rabbit is currently not touring and there are no immediate plans to tour in the future. While the band may plan on releasing a few more songs that were in the works, there are no concrete musical plans after Scott Hutchison's death. The other members of the band have said that the band itself does not exist anymore without Scott Hutchison.
How did Scott Hutchison choose Frightened Rabbit for the band name?
Scott Hutchison went with Frightened Rabbit as the name for his musical project because it was what his mother would call him in his youth. As a child, he suffered from extreme shyness, so it was easy for people to make the connection between the image of a frightened rabbit and young Scott Hutchison's social interactions.
What bands have Frightened Rabbit collaborated with?
Frightened Rabbit has worked with a number of other indie rock and indie pop artists. Some of the most popular names that the band has shared a stage with include Death Cab for Cutie and Wintersleep. In addition to touring, Frightened Rabbit's individual members have also made guest appearances in a number of different songs, including "A Bigger World" by The Birthday Suit.
What is Frightened Rabbit's music like?
Frightened Rabbit is known for having extremely emotionally charged music and lyrics. Like many Scottish indie rock bands, they focus on balancing a careful line between establishing quiet dignity and opening into deeply heartfelt lyrics and musical content. The lead singer's voice lends tremendous character to the catchy melodies.
Has Frightened Rabbit worked with other organizations?
Frightened Rabbit was particularly renowned for how often band members worked with charity organizations, both as a band entity and through individual efforts. They worked with Invisible Children and Ditch the Label to raise awareness for a number of different issues, including bullying and child soldiers. Scott Hutchison has personally done artwork for a number of different albums and artists as well.
Back to Top
Epic events and incredible deals straight to your inbox.