We didn't find anything nearby, but here's what's happening in other cities.
There aren't any events on the horizon right now.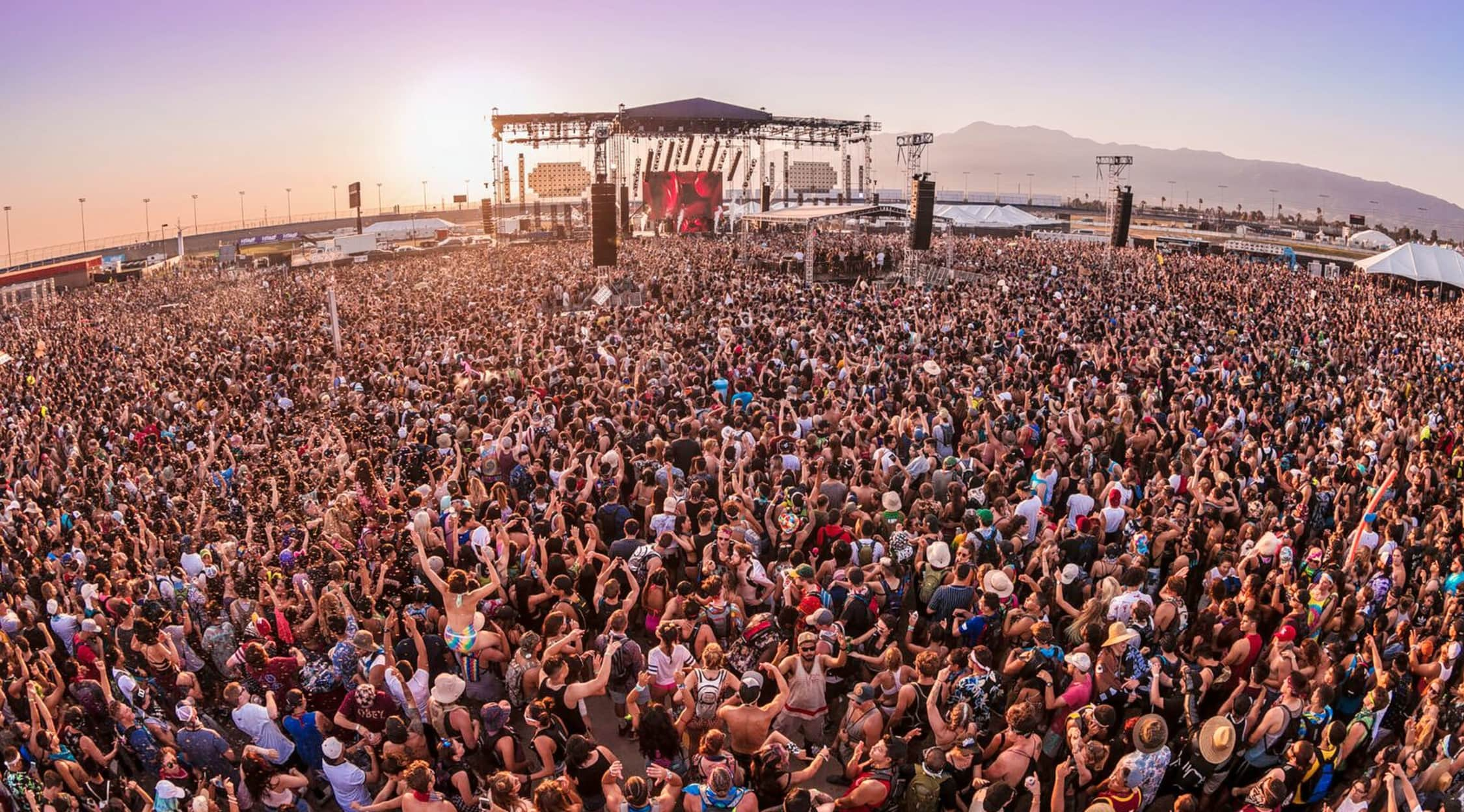 Alive Coverage
Fuji Rock Music Festival Tickets
Fuji Rock Festival - Japan's biggest music fest!
Over the course of three days every July, people check-off an event on their bucket list as they attend the epic Fuji Rock Festival, Japan's biggest and, in many opinions, the best. Don't let the name fool you though! More than 20 years ago, the first years of the event took place in Mt. Fuji but has been in Niihata at the beautiful Naeba Ski Resort since 1999. This festival is perfect for music and nature lover alike as you can enjoy the natural beauty all around you with the nonstop sound of music playing in the background. There's a little bit of all types of music including rock, pop, hip-hop and electronic and only the best international artists. Stay up to date with announcements and plan on purchasing your Fuji Rock Music Festival tickets about six months in advance. With more than 100,000 people attending the event every year, tickets go quickly!
Fuji Rock Lineups
Fuji Rock Festival only invited the best of the best, the international tops to perform at the event. In For example Kendrick Lamar, Post Malone, an d Vampire Weekend were amongst the headliners in 2018. 2016 and 2017 included the legendary Red Hot Chili Peppers, Lorde, and Explosions in the Sky. Other top artists to take the stage were Foo Fighters, Deadmau5, OutKast, Skrillex, Coldplay, Incubus, MGMT, Eminem and even Oasis. You never know who you will get the year you attend, but a Fuji Rock Festival ticket will get you access to see more than one of your favorites for sure!
Festival necessities
Sometimes it can be difficult to prepare for a music festival, especially if you are traveling from another country. Luckily, the Fuji Rock Festival has all the amenities and logistics of the event organized to a T. For accommodation, you have three options: Sleep in a nearby hotel, rent out a minpaku (Japanese cabin), or camp out. The campgrounds are cheap, convenient and extremely clean. They even have on location staff to help campers with anything they need, from setting up to making sure you are comfortable. As far as clothes go, think layers. This festival is no Coachella. If you don't want to stick out like a sore them, then bear in mind what Japanese people usually wear to rock festivals. The typical outfit starts with climbing or athletic shoes, leggings under shorts, a festival t-shirt and towel. To finish off the outfit they usually wear a stylish hat or headband. Also plan on incorporating nature into your everyday plans. Whether you swim in the nearby river, bathe in one of the hot springs, or even take the 'Dragondola' up the mountain to enjoy the views of the festival from above, you should take advantage of everything this area has to offer. And of course you'll need to eat! There are plenty of restaurants close to the festival, but the real deal is at the international food stands. The quality is fantastic and will have your tummy rumbling for more at every meal! Obviously this festival isn't just about the music. With a Fuji Rock Music Festival ticket, you can also experience culture and become one with nature!
Looking for more rock in Japan?
If you're going to be making a trip Japan, we highly recommend you try to attend one of their music festivals which take place throughout the year.
June: Lunatic Fest Japanese rock music with over 60,000 people attending in Makuhari Messe
August: Summer Sonic International artists perform in both Tokyo and Osaka hosting a plethora of musicians.
December: Countdown Japan Four days of J-rock and J-pop concerts which is always held on 28 -31 December. Don't you want to finish of the year on a good note?
Back to Top
Epic events and incredible deals straight to your inbox.