We didn't find anything nearby, but here's what's happening in other cities.
There aren't any events on the horizon right now.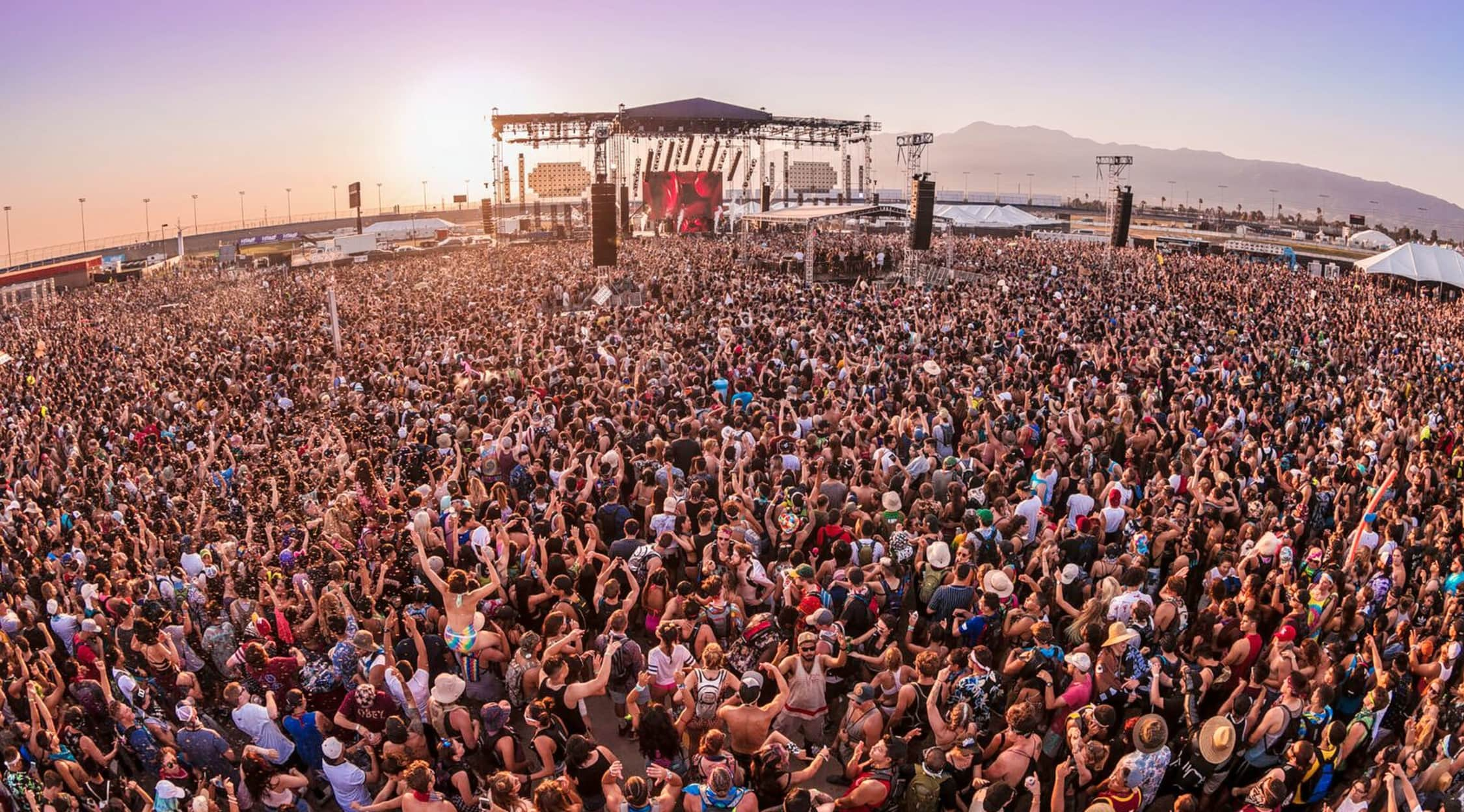 Alive Coverage
FYF Festival Tickets
FYF Festival Tickets
The FYF Festival is a two-day event that primarily showcases the talents of various hip hop and indie rock artists, although some electronic dance music is featured as well. Most groups or solo acts that appear at FYF Fest have been specially chosen and curated by the event coordinators to appeal to both longtime fans of the genres and newcomers looking for a different sound. Four stages around Exposition Park in Los Angeles give everyone enough room to dance and enjoy the epic adventure that is FYF.
Maintaining Indie Roots
The FYF Festival began as a way to bring indie fans and artists together for a magical live experience. Over the years, it grew into a slightly broader affair that started to include mainstream artists as headliners. Big names in music such as Kanye West have graced the various stages at FYF. However, it remains true to its independent beginnings, and most of the artists you will find at the festival are from alternative music scenes.
Where can I buy FYF Festival tickets?
You don't have to worry about missing this or any other live concert event when you choose StubHub. At StubHub, every ticket sold has the secure backing of the FanProject guarantee, so you can purchase your FYF Festival tickets with confidence using the standard stubhub.com site or the user-friendly moble app on your phone.
Who played at the most recent FYF Fest?
The most recent version of the festival had an interesting mixture of classic and contemporary artists across a range of genres, just as any fan might expect. Over the course of the weekend, there were several eclectic performances from groups or artists. Fans of R&B or any patrons who wanted some soul music with a bit of a twist enjoyed a concert from experimental R&B artist Erykah Badu. Ms. Badu takes many influences from hip hop and incorporates them into her neo-soul style of vocals. Any fans of classic punk would be happy to see the iconic Iggy Pop return to the stage. His stage presence, musical style and acumen all helped push the punk rock scene into a more popular spotlight while maintaining its alternative roots. If metal music is more to your taste, band Nine Inch Nails was also part of the lineup at the last FYF Fest.
What is the FYF Fest setup like?
Pop, rock, indie and electronic music are just a few of the genres you can enjoy at FYF. The festival also sets up some art projects and sculptures to give the whole area a unique atmosphere. A special night market sells various food items or beverages to all attendees. There are four stages that can host live performances simultaneously, including the Main Stage, Arena, the Lawn and the Woods.
What kind of lineup can I expect?
Because it involves so many genres, an eclectic collection of groups or artists performs at the FYF Festival. Past headliners for the event have included Kendrick Lamar, the Yeah Yeah Yeahs and Morrissey.
Can you tell me more about some of the notable performances at FYF Fest?
With more than a decade of history under its belt, FYF Fest has been the venue for a number of memorable live performances across its four stages. Going through a range of pop and rock as is typical of its unique blend of styles, band MGMT gave a great performance at FYF Fest in 2013. The talented Grace Jones used her classic monotone style while performing several of her fan-favorite tracks on stage. Those that came to hear some post-dubstep electronic tracks with a mixture of vocals and sound effects were pleased to see artist James Blake perform at FYF Fest in 2012.
Are there other attractions at the FYF Fest live experience?
In addition to the great music at the festival, there are a few other things patrons can do in between sets. Various comedy acts from around the nation often book FYF Fest as part of their tours. Comedian Hannibal Buress performed a routine at the most recent version of FYF Fest. 
Back to Top
Epic events and incredible deals straight to your inbox.