We didn't find any Events nearby, but here's what's happening in other cities.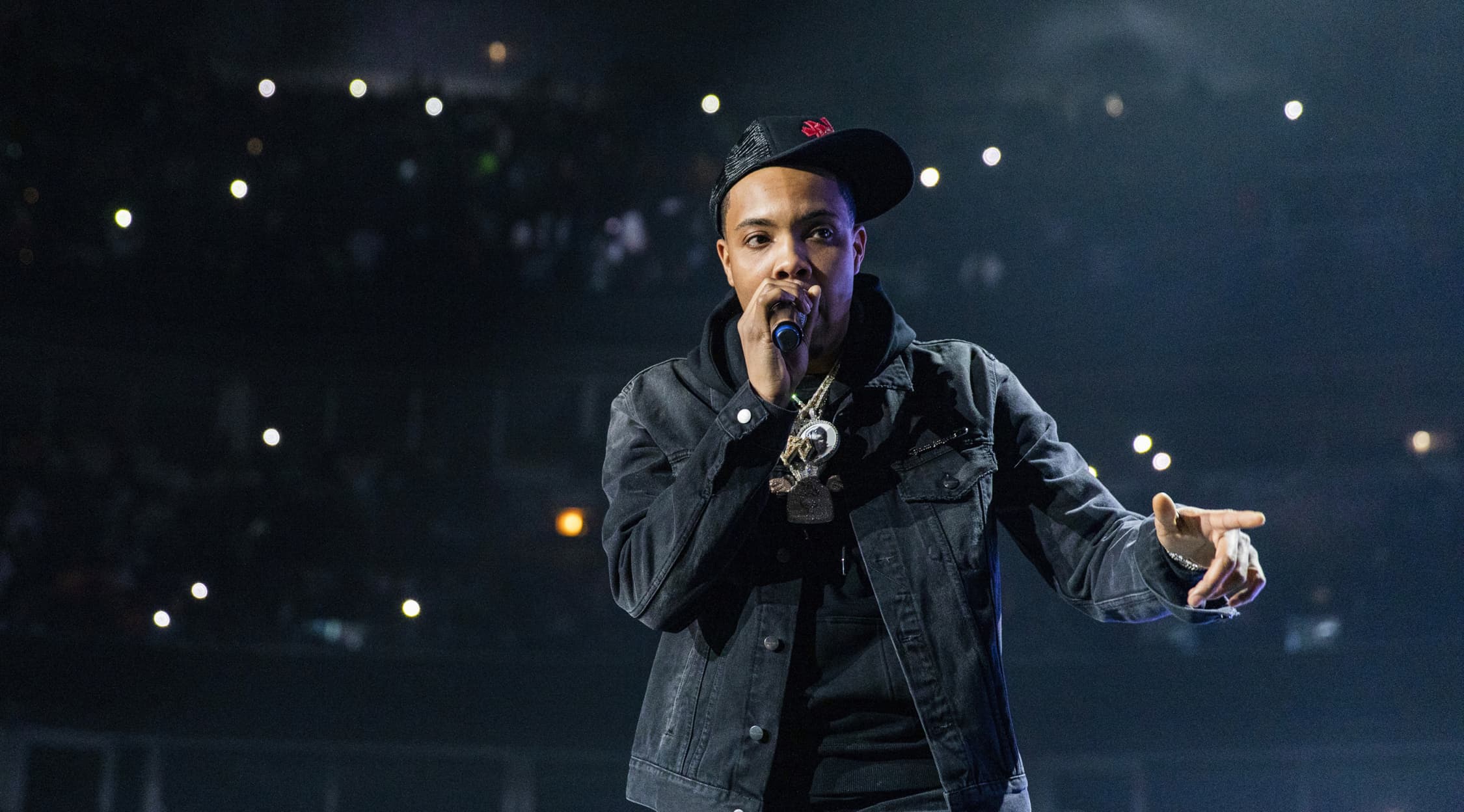 AP Images
G Herbo Tickets
G Herbo Tickets
G Herbo is a songwriter and rapper from Chicago, Ill. His real name is Herbert Randall Wright III, and he formerly went by the rapper name of Lil Herb. Early in his music career, he worked with his friend and fellow rapper by the name of Lil Bibby, who he collaborated with on many songs. G Herbo's first mixtape was titled Welcome to Fazoland, and it garnered a lot of attention and praise for his lyrical style. Over the years, G Herbo has worked with the Machine Entertainment Group, Epic, RED, Cinematic, 808 Mafia and the 150 Dream Team record labels. G Herbo has performed alongside many famous musicians, including Common, Lil Uzi Vert, Southside, Lil Yachty and Lil Durk.
G Herbo and Fallen Friends
The title of the album called Welcome to Fazoland was inspired by G Herbo's friend named Fazon Robinson, who was a victim of street violence when they were children. Part of the reason for the mixtape's success was G Herbo's ability to direct his feelings about his friend and about the problems plaguing Chicago into his music. He would go on to release another mixtape in 2015 called Ballin Like I'm Kobe, which was inspired by another good friend named Jacobi Herring, who was a victim of gun violence in 2013. G Herbo once stated that Jacobi always believed in him and persistently told him to stay focused and to invest in his musical craft as well as in himself.
Where can I buy G Herbo tickets?
G Herbo tickets can be purchased easily at StubHub, your music ticket marketplace source. A PC or mobile device can be used to safely and efficiently purchase your G Herbo tickets and tickets for other artists.
Who has been an influence for G Herbo?
G Herbo's musical style has a gritty and street-wise rap vibe to it. He has acknowledged being influenced by Meek Mill, Gucci Mane, Lil Wayne, Jeezy and Yo Gotti.
Was G Herbo ever featured on the XXL "Freshman Class" list?
G Herbo believed that he should have been featured on XXL's 2015 "Freshman Class" cover, but he was omitted that year. In 2016, after his song "XXL" was released, this possible oversight was corrected with G Herbo being included for that year's "Freshman Class" lineup.
What venues has G Herbo performed at?
G Herbo has held performances throughout the US. He has performed at the Cabooze in Minneapolis, Minn., the Theatre of Living Arts (TLA) in Philadelphia, Penn., the Paradise Rock Club in Boston, Mass., the Warehouse Live Ballroom in Houston, Texas, and the Uptown Theater in Kansas City, Mo.
How did G Herbo's Humble Beast album do overall?
Released in September of 2017, G Herbo's Humble Beast was a 15-track album that featured appearances by rappers Jeremih, Lil Yachty, Bump J, Lil Uzi Vert, Lil Bibby. Humble Beast received generally positive reviews from sources such as Pitchfork, HotNewHipHop and XXL. The album peaked at No. 21 on the US Billboard 200 chart and No. 14 on the US Billboard Top R&B/Hip-Hop Albums chart.
Has G Herbo released any other albums besides Humble Beast?
Beyond his first album, G Herbo has produced two other albums. His second album titled Swervo was released in July of 2018, and it would go on to peak at No. 15 on the US Billboard 200 chart. His third album was titled Still Swervin, and it was put out in February of 2019 and peaked at No. 41 on the US Billboard 200 chart. Both albums were produced by the labels Machine Entertainment Group, 150 Dream Team, 808 Mafia, Epic and Cinematic.
Back to Top
Epic events and incredible deals straight to your inbox.