There aren't any Events on the horizon right now.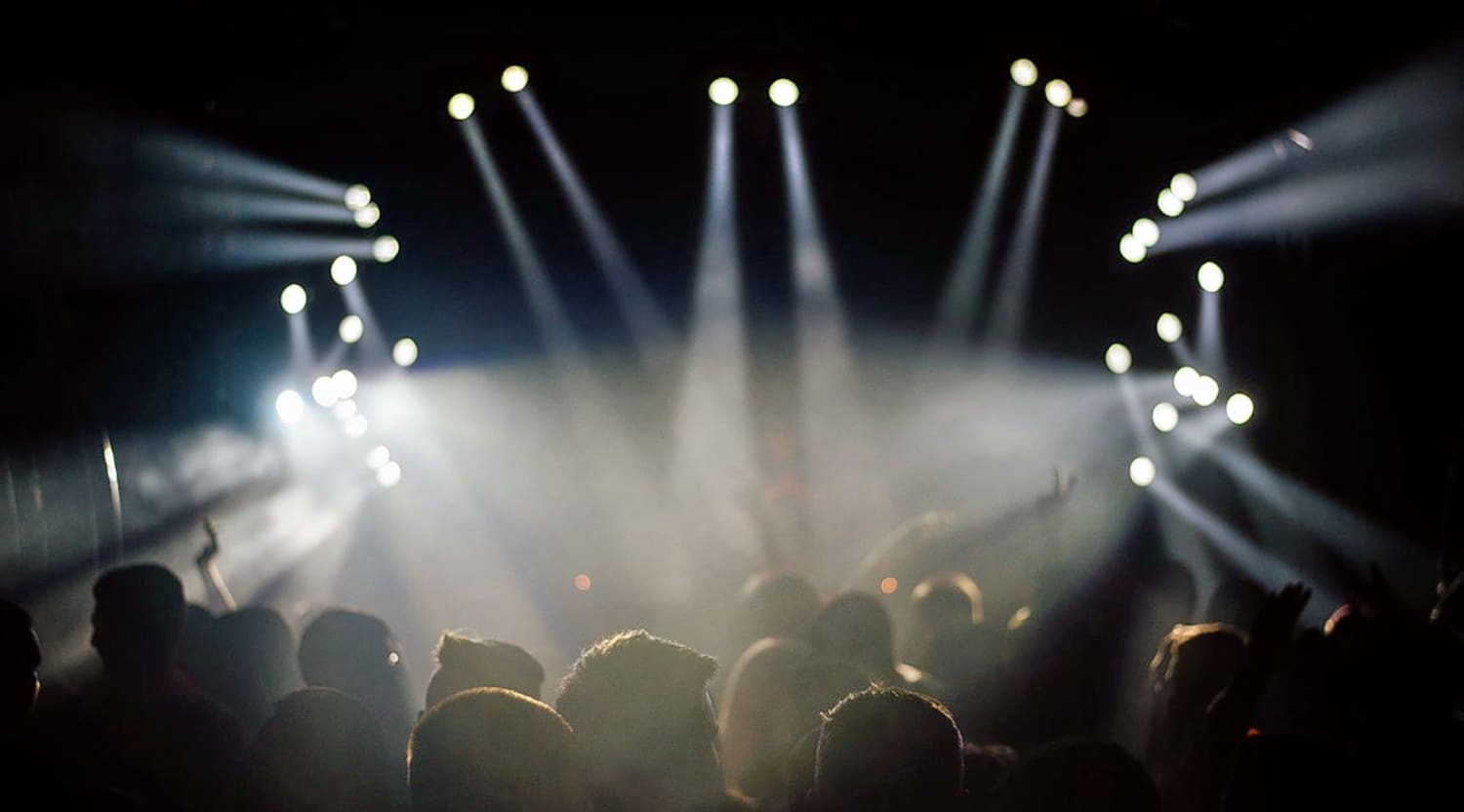 Stocksy
Gabe Douglas Tickets
Gabe Douglas – The 2016 Tour
Gabe Douglas, who is best-known as the raucous lead singer of the 4onthefloor, continues to tour with that band and as a solo artist in 2016. He will bring his strident vocals and pounding rhythms to numerous locations in the United States: Winona and Minneapolis, MN; Kansas City and St. Louis, MO; Baton Rouge, LA; Atlanta, GA; Raleigh, NC; Harrisonburg, VA; Washington, DC; Nashville, TN; and Chicago, IL. If you don't see this versatile artist coming to a location near you, have no fear! Gabe Douglas tours relentlessly, and he will no doubt be scheduling new live appearances in the coming months. Stay updated on all the latest Gabe Douglas live gigs on StubHub!
Gabe Douglas will be performing at an array of the coolest venues in the nation, including Reggie's in Chicago, First Avenue & 7th Street Entry in Minneapolis, Spanish Moon in Baton Rouge, and more! Don't miss out on your chance to see one of the most impressive Midwestern musicians when he comes to a city near you! Get your tickets today.
About Gabe Douglas
Gabriel Douglas's name has been built on the 4onthefloor, a band that churns out thumping, weighty blues rock characterized by the pulsing thuds of the quartet's synchronized bass drums and by Douglas warrior-like, wild-man bellowing. Exploring the corners of Douglas' catalog, however, reveals that he has an impressive array of other musical interests.
The artist keeps quite busy, taking on gigs in a number of stylistically different projects (Silverback Colony and Orca Colony) while regularly recording and performing as a solo act.
The 4onthefloor place a number of deliberate boundaries on their sound. Each member has to play a bass drum as well as handling the standard instruments of the rock n' roll palette. Every song is based on four-on-the-floor rhythms from the bass drums with a 4/4 signature. Douglas has described their sound as a combination of roots rock and stompin' blues. The band started out as informal jam sessions with the eventual 4onthefloor guitarist and Douglas in a vacant bedroom. Before the duo put on their first show, they decided to add their trademark rhythm section in which everyone has to use a bass drum. Their headlong rock n' roll sound officially kicked off with their album debut, 4x4, released in 2011. They followed up with their sophomore set, Spirit of Minnesota, released in 2013. Between these two full-lengths, they released 7" records and EPs, such as a split EP titled Lion & Lamb with rock act Roster McCabe and an epically titled 2011 effort, …And 4 Riders Approached at Dawn. They have toured with numerous and wide-ranging acts, such as Murder by Death, Steve Martin, and Sugarland.
Silverback Colony is where the twangier side of Douglas is let out to play – and then some. This alternative country collective started out with a string of off-the-cuff shows on Monday nights at a Duluth pub, which found Douglas sharing the stage with a revolving door of accomplices. Their album debut, Sounds Like Silverback Colony, arrived in 2014. The set proves that they have made significant strides since they started out as a kind of Limbeck cover act. Its sweeping sound is a marked contrast to the pounding 4onthefloor style. It ranges from high school locker room chants to mixes of found sounds to wistful guitar jams by the water to poignant rock n' roll.
Orca Colony allows Douglas' experimental side to roam. The collective is based on a collaboration between Douglas and keyboardist Alex Steele (of Night Phoenix and Roster McCabe). The sound is quite downtempo and, above all, very groovy. Douglas has described the project as a slow, fluid jam session. Their average song floats across seven-and-a-half minutes, and a good number of their compositions are even longer. To date, they are putting together their first recordings.
Douglas is also an active solo artist, often gigging and recording on his own. He throws in covers of such diverse acts as Cloud Cult, Brand New, Ryan Adams, and Third Eye Blind, the latter of which is his all-time favorite band. Prior to the arrival of 4x4 from the 4onthefloor, Douglas had released an acoustic album of indie folk, A December in the 21st Century, as a solo act. The set may soon have a successor. Lately, Douglas has been working on a bunch of electric solo material, and he has already recorded an album in that style, which should arrive sometime this year. In 2013, he wrote and performed a song for Farewell Transmission, an album that paid tribute to Jason Molina.
Previous Hits
Gabe Douglas is best-known as the lead singer and co-founder of the 4onthefloor, a rock n' roll act established in 2009. Their trademarks are all members playing bass drums and all songs written in a 4/4 time signature – hence, their moniker. Their material has been included in such TV programs as Duck Dynasty on A&E and Nashville on ABC. The band has released five studio albums, and they have been featured in several compilation albums, such as American Buffalo. 4x4, the group's album debut, was hailed as one of 2011's top rock n' roll albums. Their concert experience regularly features a packed house and an intensely involved audience, with deep guitar riffs and call-and-response refrains.
In 2011, the 4onthefloor competed against 200 other bands in a Vita.mn contest, eventually being named as that year's best new act. They have performed at a number of major music festivals, such as South by Southwest in Austin. They frequently tour throughout the country, and have shared a billing with such celebrated artists as Murder by Death, Citizen Cope, Drive-By Truckers, Trampled by Turtles, Lynyrd Skynyrd, the Replacements' Tommy Stinson, Steve Martin, Willie Nelson, and more.
Trivia
Every year, Gabe Douglas adds a new album to his children's series, dedicated to his niece and titled Songs for Lillian.
The Gabe Douglas Concert Experience
The Gabe Douglas concert experience is one that will stir the blood, tingle the spine, and tap the toes. One of the leading lights of the Twin Cities' music scene, Gabe Douglas has amassed a national following primarily through the 4onthefloor band. Whether he is getting bluesy with the 4onthefloor, woozy with Orca Colony, or folky with Silverback Colony, Gabe Douglas possesses a boundless energy and limitless creativity that always make for an unforgettable live show. Don't miss out on your chance to see Gabe Douglas in concert!
Back to Top
Epic events and incredible deals straight to your inbox.