We didn't find anything nearby, but here's what's happening in other cities.
-

Reynolds Hall at Smith Center Las Vegas, Las Vegas, NV, US
Only 4 tickets left at lowest price
Venues for Garrison Keillor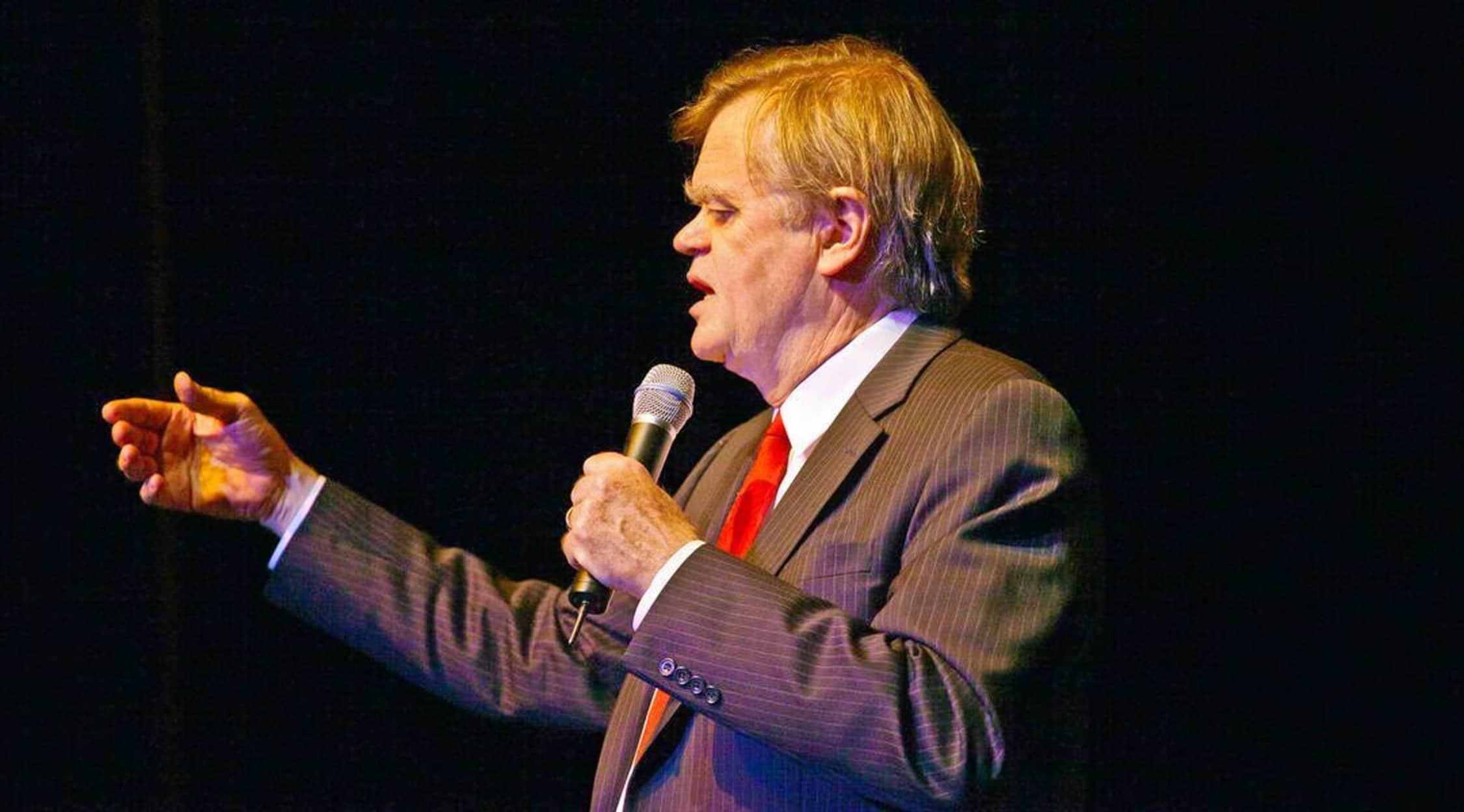 Alamy
Garrison Keillor Tickets
Garrison Keillor Tickets
A Midwestern staple, Garrison Keillor has been part of American culture for over 40 years. Best-known for his two-hour Sunday night show, Prairie Home Companion, Garrison Keillor has entertained America with his comfortable and familiar comedy style. Minnesota native Garrison Keillor was born in 1942 and began his radio career as a college freshman. He worked for Minnesota Public Radio a few years after his graduation, and from there he created his popular show, A Prairie Home Companion. Keillor has received numerous accolades including Grammy, ACE and Peabody awards. He is also a writer of comedy and fiction. Some of his most notable works include Lake Wobegon Days, The Book of Guys, Pilgrims: A Wobegon Romance and Guy Noir. His live show features a number of guests, including Tim Russell, Are Newman, Sue Scott and more. Get tickets for a warm intimate show, full of clever and familiar comedy, witty songs and parodies with Garrison Keillor.
A Prairie Home Companion with Garrison Keillor
On July 6, 1974, the very first broadcast of A Prairie Home Companion, took place. There were just a dozen audience members, but those lucky enough to be part of the first show, enjoyed a lovely show that would pave the road to a 40-year-long journey. The Minnesota Public Radio went on to produce almost 500 live shows within a decade. With the exception of a brief hiatus, a lot has come out of this show in the last four decades. It has broadcast from Canada, Ireland, Scotland, England, Germany, Iceland and almost every US state. It has featured new and famous performers, literary dialogues and hours of entertainment.
Where can I buy Garrison Keillor tickets?
Tickets for all Garrison Keillor's shows can be purchased at StubHub. Tickets are available for his standard shows as well as for a reunion of the Prairie Home Christmas Show, and when you buy at stubhub.com or via the mobile app, you can buy with confidence knowing that your purchase will be backed up by the FanProtect guarantee.
What is Garrison Keillor like live?
Be prepared for hilarity at its finest, performer by veterans of the trade. Garrison Keillor takes the stage with a number of friends to tell stories, sing songs and laugh together. The show combines comedy with music and poetry, and Garrison brings a variety of musical talents to the stage. Some of these include Fred Newman, Heather Masse and Rich Dworsky. The most enjoyable part of this experience is definitely his voice and story-telling style. He is best known for his soothing, almost hypnotizing voice and ability to captivate audience through story. Being able to entertain audiences over the radio for most of his life, he brings a natural ability and talent to the stage to take you on an in person experience with his friends. In addition, his strong literary background provides knowledge, insight and entertainment as he exposes creative ways to bring that to the stage.
Is Garrison Keillor appropriate for children?
Yes, Garrison Keillor shows are fun for the entire family. Expect fun-filled family jokes and holiday anecdotes everyone can relate to.
What cities can I see Garrison Keillor in?
Garrison Keillor will be doing shows in Minneapolis, San Francisco, New York and Atlanta.
Who appears with Garrison Keillor in his shows?
Garrison Keillor appears with Tim Russell and Sue Scott, the Guy's All-Star Shoe Band, sound effects wizard Fred Newman and vocalists Rich Dworsky and Heather Masse.
Who else can I see that is like Garrison Keillor?
Fans of Garrison Keillor and this type of comedy show may also enjoy the hilarious John Waters, who also brings his version of the holiday spirit to the live stage. This show is more suited to a mature audience.
Back to Top
Epic events and incredible deals straight to your inbox.