We didn't find anything nearby, but here's what's happening in other cities.
4 events in all locations
-

The Waiting Room Lounge (Omaha), Omaha, NE, US
Only 3 tickets left at lowest price
-

Woolys Des Moines, Des Moines, IA, US
-

The Bell House, Brooklyn, NY, US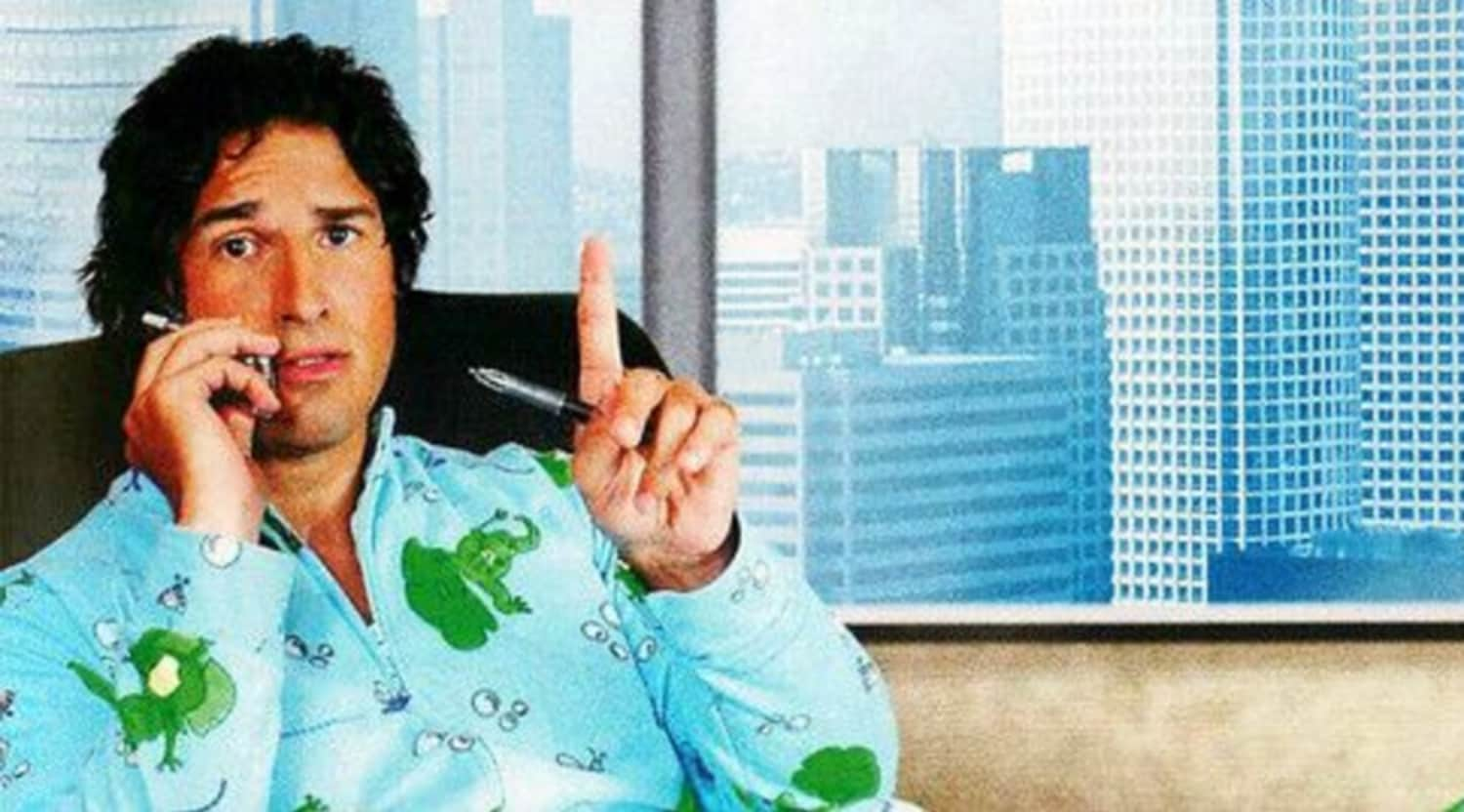 Rovi
Gary Gulman Tickets
Gary Gulman Plot
Do you consider yourself a huge fan of the comedy world? Are you always the one in your office that knows about the latest recordings that have been released by your favorite comics to enjoy? Well if you've been feeling down lately because you haven't been able to get to the theater and see a popular performer do what they do best, know that your moment of excitement has finally arrived! StubHub is bringing some of the hottest comedians to the stage this weekend for you to enjoy, and all you need to do to attend is purchase your tickets early to get yours before the show is entirely sold out. So if you're looking to see a hilarious figure like Gary Gulman when this funny comic comes to deliver his next riotous set on the stage next near you, purchase your tickets to see him through StubHub today! Gaining prominence on the national stage as one of the finalists on seasons two and three of NBC's Last Comic Standing, Gary Gulman has earned a place for himself in the pantheon of popular stage performers that are making their rounds at comedy venues around the country today. In 2005, he released his first CD, Conversations With Inanimate Objects to rave reviews. If you've been hoping to hear some of the comical musings from Gary Gulman, make sure you have your tickets lined up to see him through a site like StubHub while there are still some available for you to purchase!
Gary Gulman Schedule
If your weekend has been needing some laughs in it, make sure that you head out to see a hilarious comedian like Gary Gulman when he comes to deliver his next comedy set on the stage at the Wilbur Theatre in beautiful Boston, Massachusetts! But know that if you don't have your tickets lined up already to head out and enjoy this figure then know that you might be out of luck entirely, as there are sure to be plenty of fans that are sure to flock to the box office in the hopes of getting in to see this hilarious performer on the stage. Don't let those folks at the box office snatch the tickets you need out from under you though, plan ahead and log on to StubHub so that you can purchase your tickets early to enjoy all of the hilarious things that Gary Gulman has prepared to say when he comes to perform next on a stage near you!
Gary Gulman Cast
Gary Gulman has been lucky enough to have been tapped to write an episode of Just For Laughs, putting him in the same rank as other comedians that have had the opportunity like Aziz Ansari, Arj Barker, Todd Barry, Beardyman, Greg Behrendt, Ryan Belleville, Danny Bhoy, Des Bishop, Lewis Black, Alonzo Bodden, Dave Brennan, Kevin Brennan, Jim Breuer, Ed Byrne, Louis C.K., Nick Cannon, Jimmy Carr, John Catucci, Tommy Chong, Anthony Clark, John Cleese, Nina Conti, Dane Cook, Pete Correale, Mike Costa, Whitney Cummings, Gerry Dee, Debra DiGiovanni, Jon Dore, Derek Edwards, Joey Elias, Laurie Elliott, Jimmy Fallon, Craig Ferguson, Mark Forward, Jim Gaffigan, and Brad Garrett! But just because this hilarious figure's comedy writing has long been praised, it doesn't mean that he's done performing his own stand up on the stage. If you've been looking to see a hilarious show that'll be sure to have you on the edge of your seat, you're going to want to pick up your tickets while you still have the chance!
Gary Gulman Author
Have you started to grow tired of the same old routine each weekend of pizza and Netflix? Are the grooves that you and your friends have slowly been making on your couch a point of embarassment now that they've dug so deep? Well it sounds like you could benefit from getting out of the house this weekend, so if you're open to seeing a hilarious comedy show on the stage when it comes to a venue near you, make sure that you take a look at StubHub to see who you'll have the chance to see when you purchase your tickets to attend. Don't get stuck at a lesser show this weekend, pick up your tickets to see a hilarious performer like Gary Gulman when he comes to the stage next near you! This hilarious figure has long been praised for his hilarious performances on the stage, gaining a loyal following of fans with his nonstop, in-your-face sense of humor that has made him such a joy to see on the stage. First coming to prominence working as a writer on NESN Comedy All-Stars alongside Gary Katz, Todd Carr, Tommy Davidson, Jeff Dye, Christopher Reid, Gary Gulman would build his career in the comedy world with the exposure he received from his work on this show. Don't miss out on all of the hilarious things this figure has to say by purchasing your tickets to see Gary Gulman when he comes to perform next near you through StubHub!
Gary Gulman Trivia
Q: When was hilarious comedian and writer Gary Gulman born?A: Hilarious comedian and writer Gary Gulman was born on July 17, 1970.
Q: Where was hilarious comedian and writer Gary Gulman born?A: Hilarious comedian and writer Gary Gulman was born in Peabody, Massachusetts.
Back to Top
Epic events and incredible deals straight to your inbox.