We didn't find anything nearby, but here's what's happening in other cities.
There aren't any events on the horizon right now.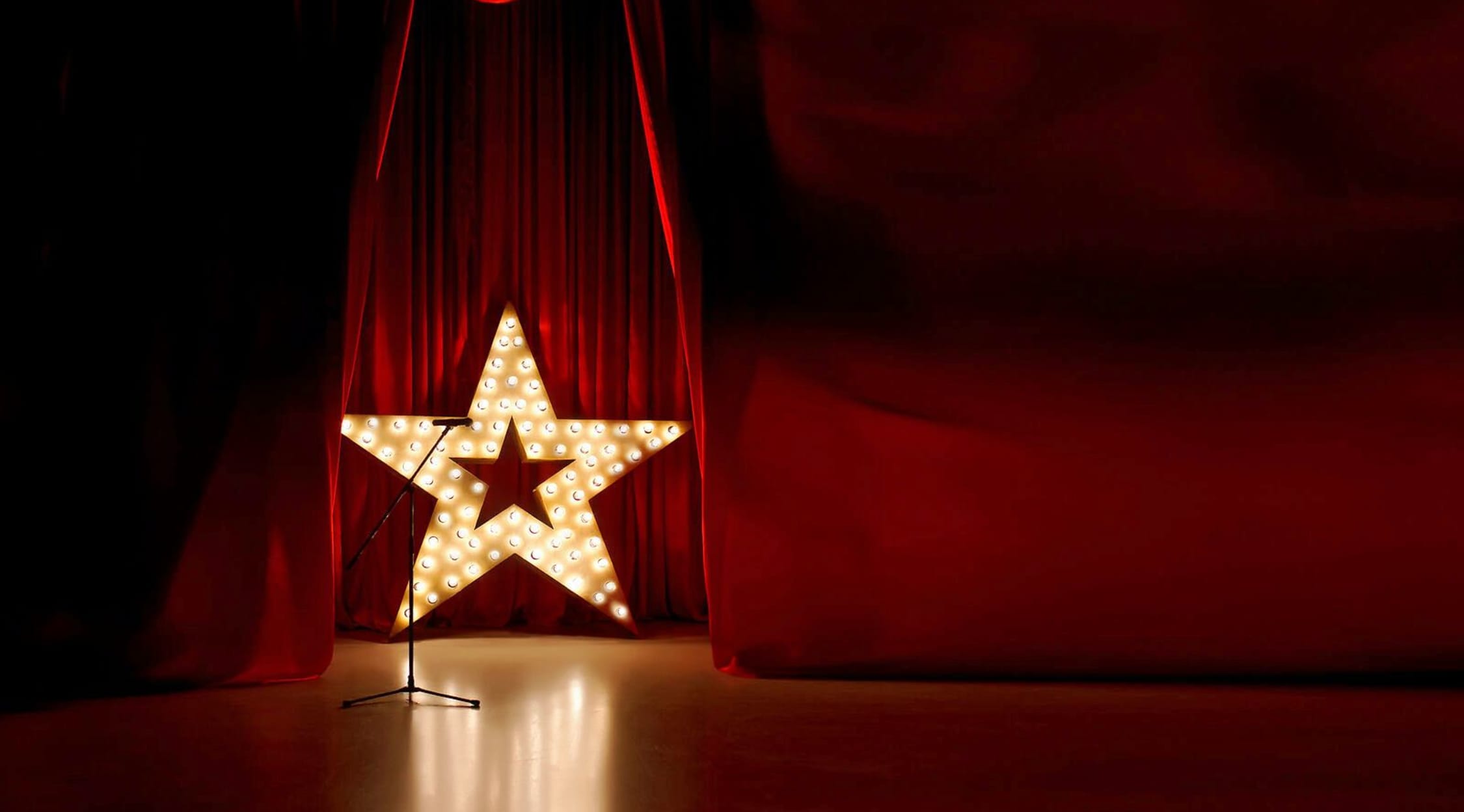 Adobe Stock
Gary New York Tickets
Gary New York Tickets
From the mind of Taylor Mac comes the 2019 play Gary: A Sequel to Titus Andronicus, an unofficial follow-up to one of Shakespeare's bloodiest and most tragic works. In the aftermath of the brutal civil wars that claimed the life of the fictitious general Titus Andronicus, the Roman Empire lays in shambles. Two lowly servants are tasked with cleaning up the mess. With caustic and sardonic wit, Gary: A Sequel to Titus Andronicusnow comes to the stages of New York for audiences to enjoy.
Meet the Clean Up Crew
Gary: A Sequel to Titus Andronicus is the creation of playwright, actor and performing artist Taylor Mac, whose works frequently touch on matters of identity and personal values. In 2017, Mac became a recipient of a MacArthur Foundation grant and a Finalist for the Pulitzer Prize for Drama in recognition of A 24-Decade History of Popular Music, a trenchant analysis of musical history in the United States. Mac wrote Gary as part of a four-play cycle modeled after the ancient Greek Dionysia, or festival of plays. Each play was written and performed separately but conceivably could be performed together. Though Gary is full of jokes and humor, it is actually intended to be the lone tragedy of the four-play Dionysia due to the nature of the story. Gary bears only a partial relationship to Shakespeare's original play. Instead of continuing the same story, Mac's version elevates an unnamed clown and minor character in the original to a starring role. Gary: A Sequel to Titus Andronicus made its world debut at the Booth Theatre on April 21, 2019 with Tony winner George C. Wolfe serving as the director. The rest of the creative team featured Oscar-nominated composer Danny Elfman, Tony and Oscar-winning costume designer Ann Roth, nine-time Tony winner Jules Fisher and more. The production ran for 45 previews and 65 regular performances, during which it earned more than $4.5 million. It received seven nominations from the 2019 Tony Awards, including Best Play, Best Direction, Best Featured Actress, Best Costume Design and more. It also received two nominations from the Drama League Award for Distinguished Performance and Outstanding Production and another nomination from the Drama Desk Awards.
Where can I buy Gary New York tickets?
Gary New York tickets can be purchased at StubHub, a leading source for live events. When you use the site's desktop platform or mobile app, you gain security in you ticket purchase with the FanProtect guarantee.
When is Gary coming to New York?
Gary: A Sequel to Titus Andronicusis not currently being performed in New York. You can check at StubHub, when future dates are announced.
Who is part of the cast?
Gary: A Sequel to Titus Andronicus features a small cast of Nathan Lane as Gary, Kristine Nielson as Janice and Julie White as Carol.
What can I expect from a performance of Gary?
Though Gary bills itself as a sequel to Shakespeare's Titus Andronicus, the tone and style of the play are different. While Titus Andronicus was violent and serious work, Gary is humorous and an irreverent play with a mixture of lowbrow and highbrow comedy. But the biting satire is in service to a serious point about the way the less powerful are forced to clean up after the mess made by the more powerful — and the way disagreements about how to fix the world can ultimately drive us apart. The show does contain mature themes and humor and may not be suitable viewing for children.
How long is the running time?
Gary: A Sequel to Titus Andronicus lasts for approximately 95 minutes without intermissions.
Which plays are similar to Gary?
If you enjoyed a performance of Gary: A Sequel to Titus Andronicus, then you might want to check out another one of Taylor Mac's Dionysia Festival plays, Hir, which depicts a dysfunctional modern-day family, including an ailing father, a fed up housewife, a transgender son and a military son who served in Afghanistan.
Back to Top