There aren't any Events on the horizon right now.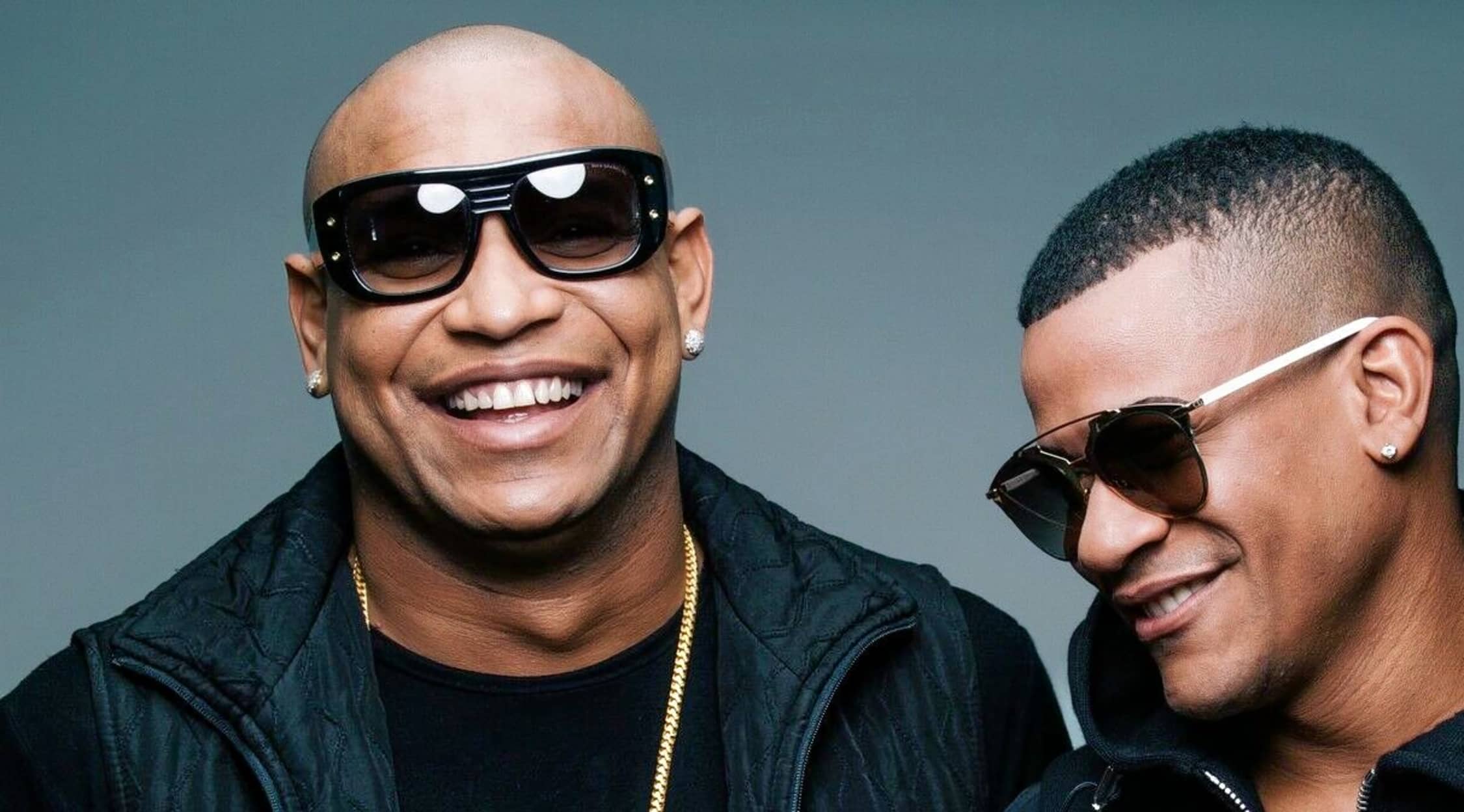 Rovi
Gente de Zona Tickets
Gente de Zona Concert Schedule
If you want to hear some infectiously fun and dance-inducing tunes, you should check out Gente de Zona, one of the most explosive reggaeton groups on the scene. Gente de Zona has already achieved widespread success in their home country Cuba, but now they are expanding their fantastically catchy and fun music all over the world—which means that you could see them in action at a venue near you! This trio is comprised of two vocalists (Alexander Delgado and Randy Malcom) and a DJ/producer (Frank Palacious), and the combination of their talent has created some of the freshest and most exciting new music in reggaeton. Gente de Zona has recently embarked on tours throughout Europe and Latin America, and now they just might be stopping in a city near you!
This November and December, Gente de Zona have a few highly anticipated shows scheduled throughout the US, so if you want to dance your way through the holiday season, make sure to grab your tickets to an upcoming Gente de Zona show. This acclaimed Cuban musical outfit will be stepping out on stages in Las Vegas, Houston, and Hollywood, and all three shows are already generating intense excitement from reggaeton lovers and dance enthusiasts. So don't miss out on what is sure to be the most exciting concert of the season and grab your Gente de Zona tickets on StubHub before they all sell out!
Gente de Zona Background
Gente de Zona, or Gente d'Zona as they've become known, has skyrocketed to the top of the Cuban reggaeton scene over the past several years. After Alexander Delgado founded the group in 2000, Gente de Zona (which is slang for "people of the neighborhood") has garnered fans all over the world. First, the group conquered the Cuban music scene, and their shows started selling out rapidly, as music lovers kept hearing about this new Cuban music outfit that could transform any group of people into a major dance party with their infectiously fun reggaeton tunes. The group underwent a couple of lineup changes before solidifying its strongest lineup, which consists of Delgado, Randy Malcom, and Frank Palacios. There are few stronger trios in the Latin music scene, as these three vocalists, rappers, and producers have been able to construct some wildly fun tunes throughout the years.
While Gente d'Zona found success quickly in Cuba, they didn't achieve mainstream international success until recently. Music fans in the US are starting to pay attention to this talented trio, however, because their danceable music has been making quite a splash all over the world in the last few years. By blending Cuban reggaeton with merengue, pop, and hip hop, Gente d'Zona has created an entirely unique sound that has earned them a massive fan base, so it's no surprise that their shows are consistently sold out, no matter where they perform. Now, as Gente d'Zona heads to a concert venue near you, make sure that you are in the audience to experience the fun, excitement, and danceable beats of Gente d'Zona. To secure your tickets to one of their upcoming shows, all you have to do is head to StubHub, where you can sign up for event alerts and purchase tickets to the hottest concert events of the year. So don't miss out and make sure that you and your friends are all present at an upcoming Gente d'Zona show by buying your tickets on StubHub today!
Greatest Hits
Gente de Zona has released three studio albums: Lo Mejor Que Suena Ahora (2007), A Full (2010), and Oro: Lo Nuevo y Lo Mejor (2012). They have also churned out some phenomenally popular singles, such as "Pinocho", "Yo Quiero", "Ponte Bonita", and "Le Gustan Los Artistas". In just the past few years, this trio's popularity has exploded, and now major artists like Enrique Iglesias and Pitbull are lining up to work with Gente de Zona. You could get in on the action by purchasing your Gente d'Zona tickets on StubHub before they all sell out, because this is definitely one concert event you don't want to miss!
Trivia
Gente d'Zona's biggest international breakthrough came when they worked as featured artists on the song "Bailando", with Enrique Iglesias, Sean Paul, and Descemer Bueno. The track has been certified gold and platinum in several countries around the world.
The Experience
Are you ready to groove to some fantastic Cuban reggaeton rhythms? Then grab your tickets to an upcoming Gente de Zona show, because this musical trio knows how to blend different genres together to create an infectiously fun sound that will make you want to dance the night away. To secure your spot in the audience at a Gente de Zona show, simply head to StubHub as soon as possible! Don't miss out on this knockout show and check out StubHub before the tickets are sold out!
Back to Top