There aren't any Events on the horizon right now.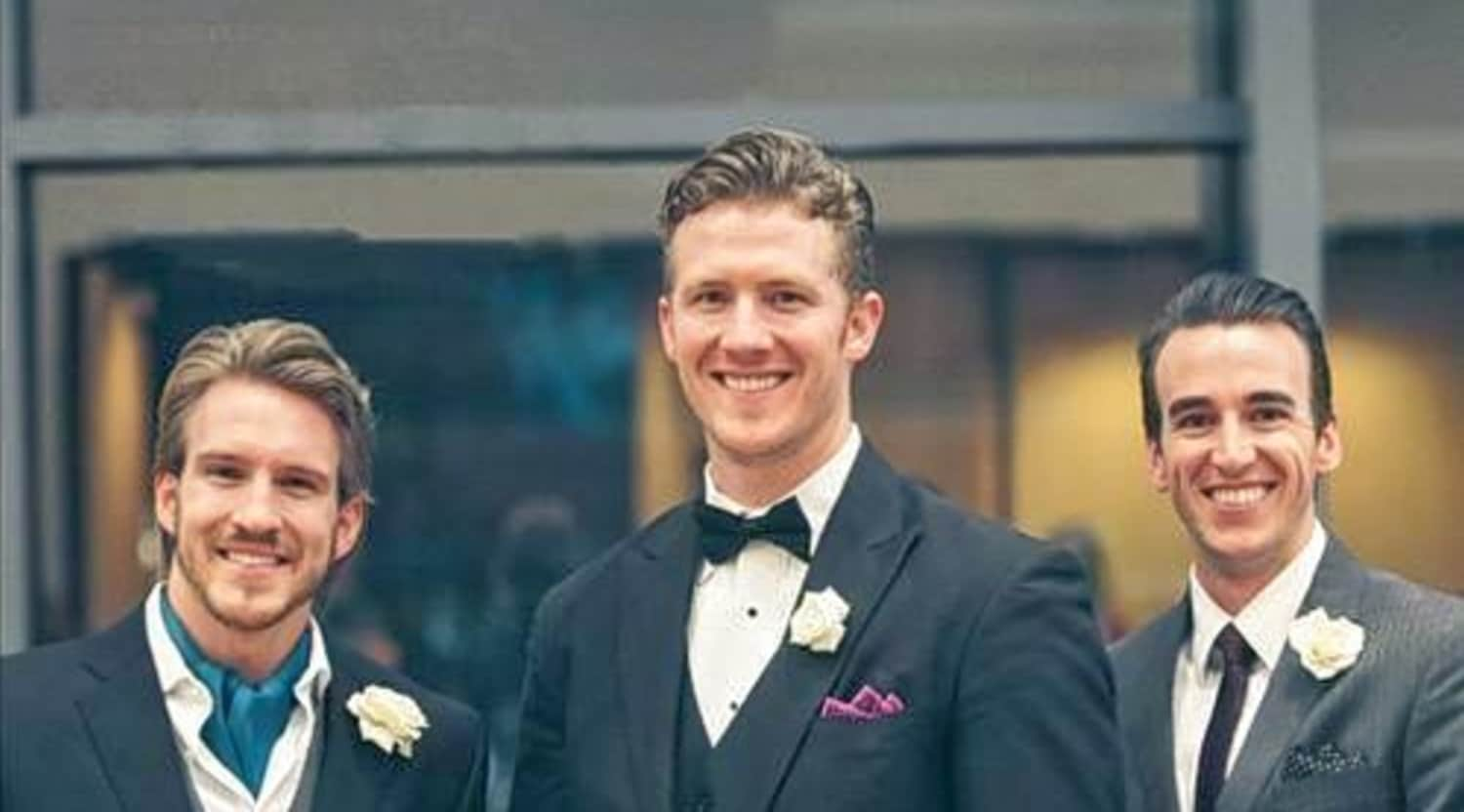 Rovi
Gentri Tickets
Explore the nostalgic barbershop harmonies of Gentri
Gentri could be described as a classic barbershop trio, as young, groomed and fresh-faced as they appear in their press material. They put a modern spin on this classic form of entertainment while retaining all the traditional values that has made this quaint form of music so enduring to this day. In a world a little too full of anodyne computerised pop and formulaic songwriting, it's a wonder that this genre has remained, and we can all be very grateful for it: it's the kind of music that takes us back to slower-paced times, serene rituals and valuing the small things in life. Be transported when you buy or sell Gentri tickets on StubHub.
Living up to being The Gentlemen Trio
Gentri calls themselves "The Gentlemen Trio" (their name is a contraction), and they mean this in every sense of the word. This classic quality oozes from every pore, as it were. They're impeccably groomed and tailored, and have a genteel quality about their show and on-stage banter that recalls a time when manners mattered and politeness was the order of the day. They have those effortlessly rich voices, each singing in his own register, and have become totally accomplished at delivering all the barbershop classics. Their vocal prowess is of the highest order, which has also been illustrated by the calibre of the other artists with which they have collaborated, such as the world-famous tenor Alfie Boe and Tony Award-winner Kristin Chenoweth. Their gorgeous three-part harmonies are orchestrated by their "fourth member", producer and composer Stephen Nelson. They have to be heard to be fully described, so get some first-hand experience with Gentri tickets.


Collaborations with more modern stars
Gentri haven't confined themselves to the classics, though. They've lent their nostalgic vocal harmony style to the live performances and sometimes recordings of a long list of contemporary artists. These cover quite an astounding range of genres: they've worked with classic rockers Journey, new-wave pop idols Blondie, and even modern pop sensations OneRepublic. It's no wonder they've hit the Billboard charts and become regulars on national TV networks in the US. Their videos have received much acclaim for their cinematography, making their YouTube channel a very popular destination. They have the knack of appealing to all generations, old and young, which is also a testament to the enduring qualities of the style of music they so lovingly preserve. Enter a world gone by and be transported with Gentri tickets, which you can always find right here on StubHub.
Back to Top
Epic events and incredible deals straight to your inbox.