We didn't find any Events nearby, but here's what's happening in other cities.
Georgia On My Mind tour venues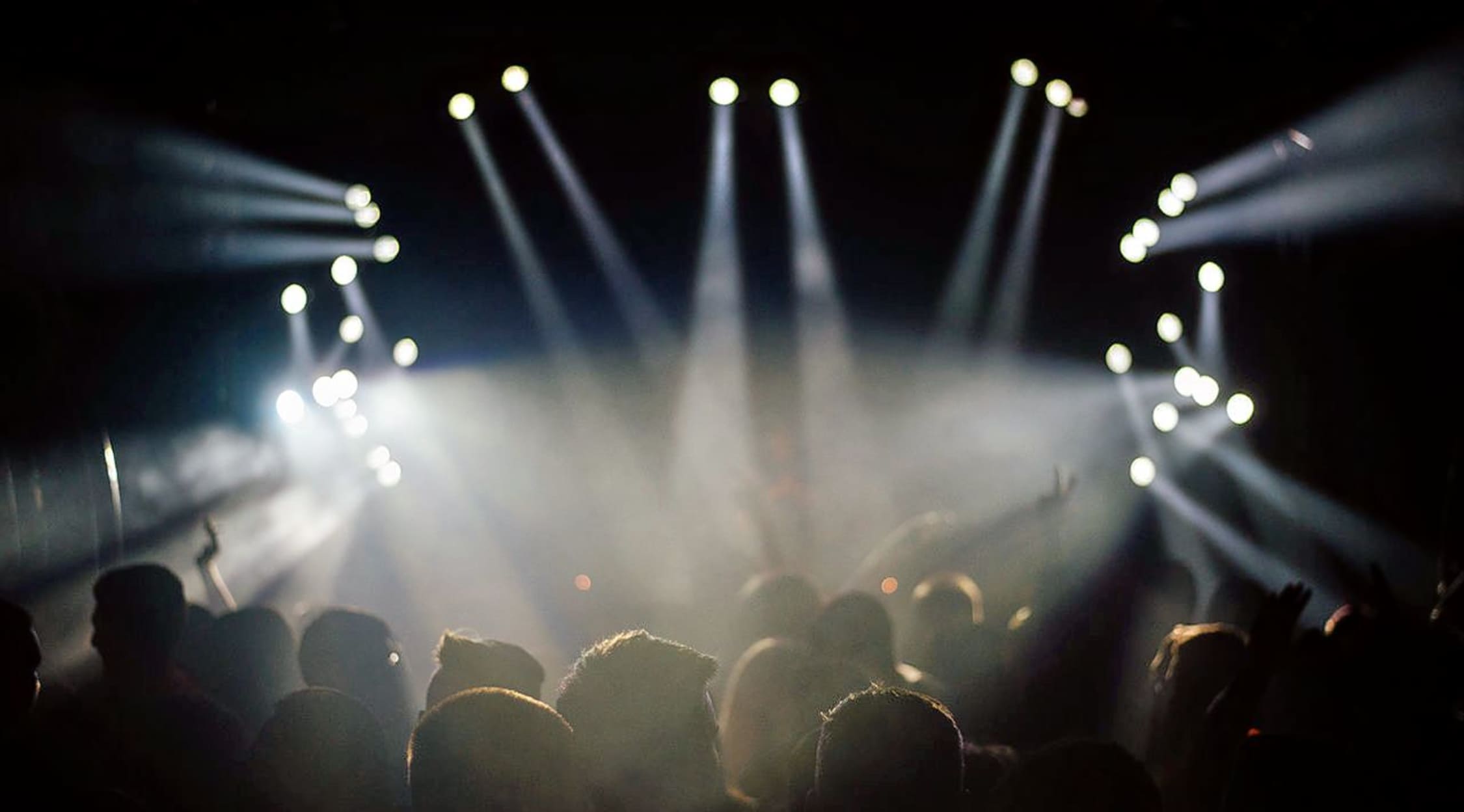 Stocksy
Georgia On My Mind Tickets
Georgia on My Mind – The 2016 Event
Georgia on My Mind, now into its third year of celebrating the country musicians of Georgia, will be coming to the Ryman Auditorium in Nashville on Tuesday, May 10th, 2016. With Jon Langston, Trea Landon, Jordan Rager, and more, plus additional artists appearing for surprise performances, you won't want to miss out. Get your tickets today.
About Georgia on My Mind
The Peach Pickers are a trio of highly successful Music City songwriters, and Georgia on My Mind is their yearly invitational for which they recruit friends to contribute to a celebration of the songs of Georgia – their home state. Georgia on My Mind is full of renowned talents and its proceeds are donated to the Georgia Music Foundation charity. Now into its third year, Georgia on My Mind sees the Peach Pickers (Ben Hayslip, Rhett Akins, and Dallas Davidson) hosting a Jameson-sponsored evening of top-notch music that lasts throughout the night. The musicians who comprise the 2016 Georgia on My Mind lineup will not be announced all at once, and as always, some surprise performers will appear on the night of the show.
So far, this year's Georgia on My Mind lineup consists of Maggie Rose, Mannie Fresh, Big Boi, Tyler Farr, Craig Campbell, Travis Denning, Cole Taylor, Trea Landon, Jordan Rager, and Jon Langston.
Jon Langston, born Jonathan Thomas Langston on April 7th, 1991, is a U.S. country music artist. He hails from Loganville, GA. In 2015, he issued his Showtime EP through Treehouse Records. This would be his breakthrough onto the Billboard charts.
Jordan Rager issued "Southern Boy," his first single, through Broken Bow Records in February of 2016. The single includes a guest performance from Jason Aldean, and it was penned by Jaron Boyer, Jeremy Stover, Barry Dean, and Luke Laird. It was produced by Stover.
Trea Landon's star is rising. This country music singer/songwriter is just 20 years old, but Landon has been playing in premier music venues for more than three years. Landon released his debut LP of original material in the fall of 2013. This recording found him backed by a full band of professional musicians with decades of industry experience.
Born February 10th, 1979, Craig Campbell is a U.S. country singer. He is on the roster of the Bigger Picture Music Group label, through which he has issued two LPs: 2011's Craig Campbell and 2013's Never Regret. Six of his singles have cracked the country charts.
Born February 5th, 1984, Tyler Farr is a U.S. country singer/songwriter. Farr is on the roster of Columbia Records. He has issued seven singles.
Born Antwan Andre Patton on February 1st, 1975, Big Boi is a U.S. hip-hop songwriter, rapper, actor, and music producer. He is best-known as one half of Outkast, which also includes Andre 3000.
Born March 20th, 1969, Byron O. Thomas is known professionally as Mannie Fresh, the hip-hop artist, DJ, and music producer. He is most renowned for his recordings for the Cash Money label between 1993 and 2005. He is a member of hip-hop two-piece Big Tymers. Currently, he is on the roster of Def Jam South, as well as his own label, Chubby Boy Records.
Hailing from Potomac, MD, Maggie Rose is a U.S. country singer. She is currently on the roster of RPM Entertainment, helmed by Scott Siman.
Travis Denning grew up in the middle of Georgia. Like most people in the area, he grew up with such cultural traditions as sweet tea, football, friends, and family. What makes him stand out is his musical skill.
Cole Taylor has an understated but evocative way of expressing universal emotions. He has rapidly become a highly sought-after country music songwriter. Chase Rice, Rodney Atkins, Florida Georgia Line, and more have queued up to get a Cole Taylor song. However, none of them can perform these songs quite like the songwriter himself. Taylor, a native of Georgia, has earned acclaim as a performer with a distinctive talent for expressing timeless feelings with tuneful, refreshing twists.
The 2016 edition of Georgia on My Mind will also feature a special Otis Redding homage. This iconic soul singer would have been celebrating his 75th birthday in 2016. The artist was born and raised in Georgia, and he was on the undeniable rise to soul superstardom before he tragically died in 1967 in an airplane crash. The biggest hits by Otis Redding, such as "Mr. Pitiful," "Try a Little Tenderness," and "(Sittin' On) The Dock of the Bay," are still finding new fans with their resonant and timeless appeal.
The Peach Pickers are a songwriting team who have penned over 60 chart-topping singles between them. The solo catalogs of each of these artists include the number one hits "Small Town Throwdown," "Rain is a Good Thing," "That's My Kind of Night," "Point at You," "I'm Gonna Love You Through It," "I Don't Dance," "We Owned the Night," "It Goes Like This," "Boys Round Here," "When She Says Baby," "Just a Kiss," "Gimme That Girl," "All About Tonight," "I Don't Want This Night to End," "Tonight Looks Good on You," "Kick Up the Dust," and countless others.
Previous Hits
For the 2015 edition of Georgia on My Mind, hosted at the Ryman Auditorium, the lineup consisted of such big names as Four Wheel Drive (Jon Langston, Travis Denning, Jordan Rager, and Cole Taylor), Maggie Rose, Craig Campbell, Lauren Alaina, Tyler Farr, Lee Brice, Randy Houser, Cole Swindell, Thomas Rhett, and Luke Bryan. The first Georgia on My Mind, hosted at 3rd & Lindsley in 2014, featured such celebrated performers as Daryle Singletary, Cole Swindell, Luke Bryan, and Jason Aldean, the songwriters Pat Alger and Tony Arata, and others.
Trivia
Dallas Davidson, one third of the Peach Pickers, had country superstar Luke Bryan for a college roommate.
The Georgia on My Mind Concert Experience
As the lights dim and the first performers takes their place onstage, you'll feel shivers of anticipation. With over decades of combined musical experience, the lineup of the 2016 Georgia on My Mind has all the talent, pizazz, and raw energy needed to deliver an authentic country music experience directly to your earbuds. Get ready to celebrate the talents of Georgia for hours straight as you are not going to be able to tear yourself away from the show.
Back to Top
Epic events and incredible deals straight to your inbox.