We didn't find any Events nearby, but here's what's happening in other cities.
Gerardo Ortiz tour venues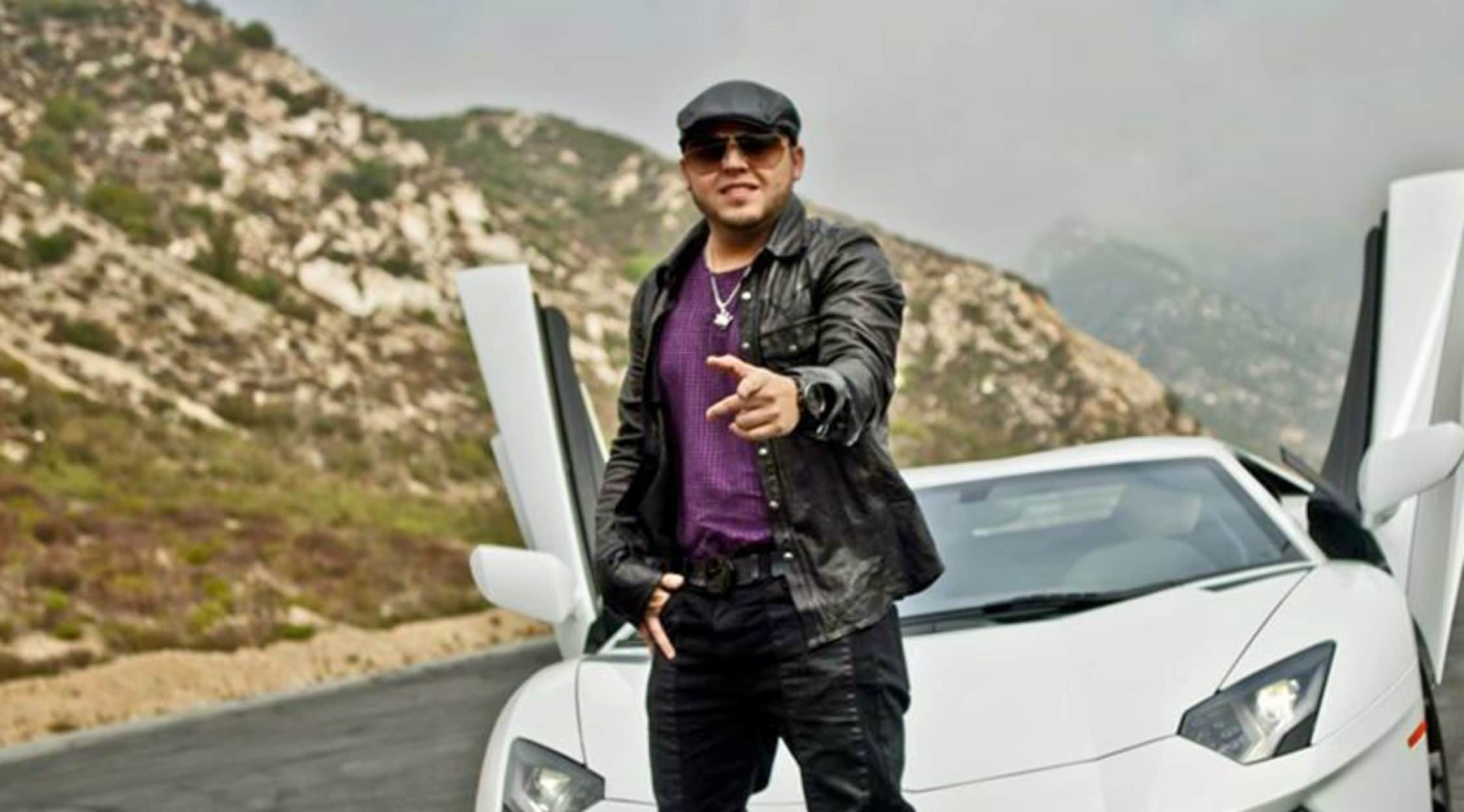 Rovi
Gerardo Ortiz Tickets
Gerardo Ortiz Tickets
After making his breakthrough in 2010 with his LP, Ni Hoy Ni Mañana, Gerardo Ortiz has gone on to become one of the leaders of the alternative corridos movement. Being born in the US, Ortiz then moved to Culiacan, Mexico, where he honed his musical craft. His ballads and corridos have helped him build a loyal following in both the United States and Mexico with fans lining up for his concerts.
Finding Success at a Young Age
Gerardo Ortiz was born on October 10, 1989, in Pasadena, CA, and attended Blair High School. His brother Kevin Ortiz as well as his cousin Regulo Caro are also well-known singers in the Regional Mexican genre. Ortiz was interested in music from a very early age and started playing at the tender age of eight. Ortiz was already a famous local musician at the age of 13, earning the nickname "the son of Sinaloa." The turning point in Gerardo Ortiz' life can be placed at his participation in the show Codigo FAMA. Gerardo Ortiz was just 21 years old when his LP Ni Hoy Ni Mañana became a big hit, earning him a Grammy Nomination. Prior to that, Ortiz had already released his first album, which was the concert recording En Vivo Las Tundras. With Sony Music picking Ortiz up for his debut single album, he went on to release El Primer Ministro in 2012, which was a big boost for his career. El Primer Ministro included experimentation with romantic ballads that appealed to his long-time fans while attracting a new, bigger audience.
Where can I buy Gerardo Ortiz tickets?
Buy your Gerardo Ortiz tickets at StubHub, the largest ticket marketplace in the world. StubHub completely ensures your purchase is safe and secure through desktop or via mobile app.
What nominations and awards has Gerardo Ortiz received?
Gerardo Ortiz has been nominated for two Grammy Awards. The first nomination came in 2010 for his album Ni Hoy Ni Mañana in the category for Best Norteno Album. The second Grammy nomination came two years later for Ortiz' album El Primer Ministro. Gerardo Ortiz has won Lo Nuestro awards in the years 2013-2016 while also receiving a nomination for a La Nuestro award in 2012. Two Latin American Music Award nominations in 2015 round out Ortiz' long list of honors.
What studio albums has Gerardo Ortiz released?
Gerardo Ortiz has been very active in his career and has released seven studio albums despite not having reached the age of 30. His catalog consists of Ni Hoy Ni Mañana from 2010, Entre Dios y El Diablo in 2011, El Primer Ministro in 2012, Archivos de Mi Vida in 2013, Hoy Más Fuerte in 2015 and Comere Callado Vol. 1 and Vol. 2 in 2017 and 2018 respectively.
What are Gerardo Ortiz shows like?
Fans of the corrido genre should be prepared for a great time when attending a Gerardo Ortiz show. Despite only being part of the scene a handful of years, Gerardo Ortiz has built a massive following and his concerts are always a rousing experience as he performs big hits like "Solo Vine a Besos" and "Amor Confuso."
Where is Gerardo Ortiz playing?
Gerardo Ortiz is touring in the US and Mexico. Stops on the tour are limited and include shows in Grand Prairie, Texas, Primm, Nevada, Los Angeles, California, for the US and Jerez de Garcia Salinas and Pachuca de Soto in Mexico.
Which artists are similar to Gerardo Ortiz?
Fans of Gerardo Ortiz might also enjoy the music of Ana Barbara with whom he served as a celebrity judge on the panel of "Tengo Talento, Much Talento" in 2014.
Back to Top
Epic events and incredible deals straight to your inbox.