There aren't any Events on the horizon right now.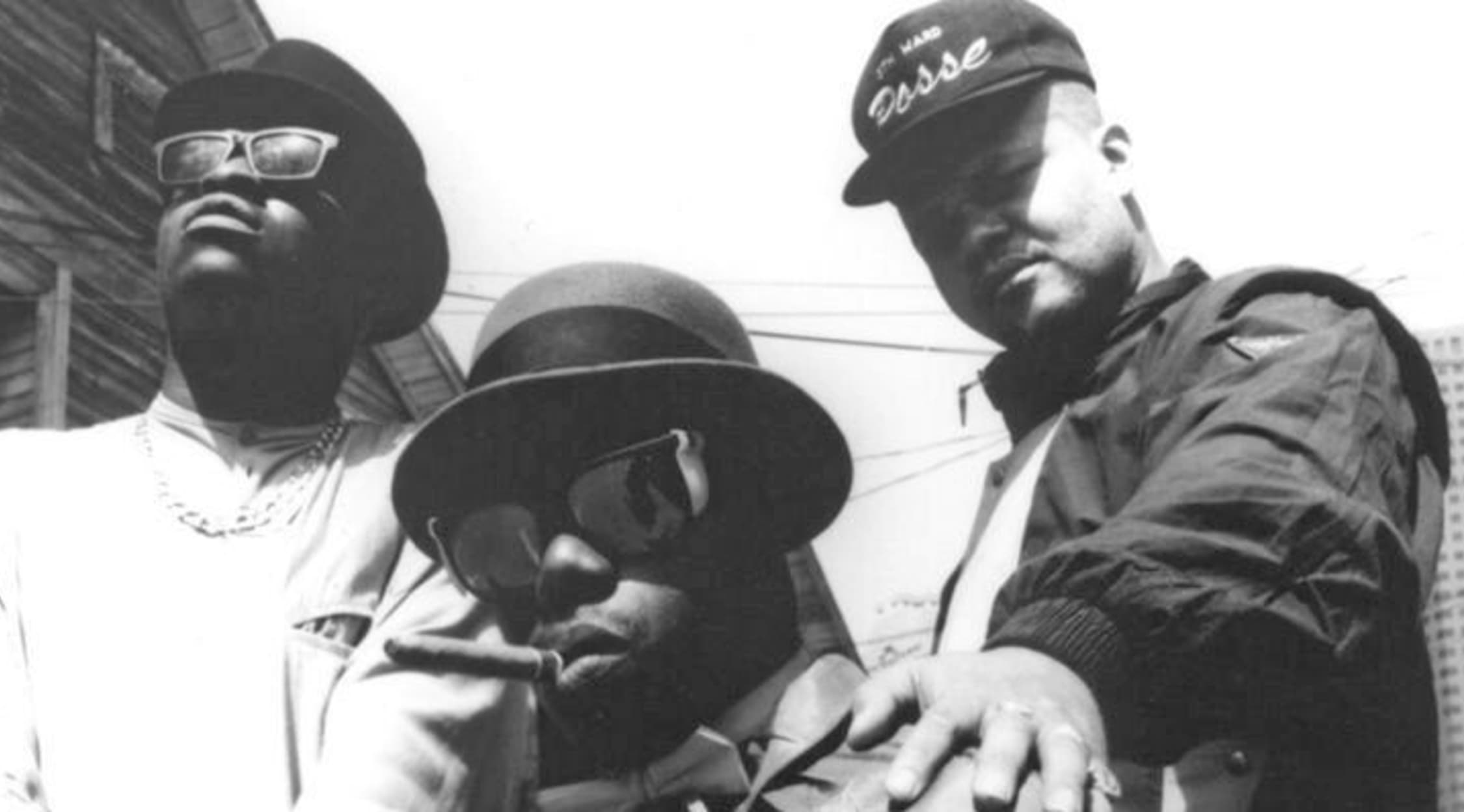 Rovi
Geto Boys Tickets
Geto Boys Concert Schedule
The controversial "gangsta rap" group, Geto Boys, first gained notoriety in the '90s for tackling extremely touchy topics, from necrophilia to misogyny. While this controversial approach to hip-hop certainly alienated a large chunk of listeners, it garnered the Geto Boys a devout cult following, which still sticks behind the Geto Boys to this very day! These Southern hip-hop pioneers certainly know how to put on an electrifying and wildly entertaining show, so when the Geto Boys head to a concert venue near you, make sure that you and your rap-loving friends have your tickets to see this famed group in action!
This June, the Geto Boys are hitting the touring road yet again to bring their knockout hip-hop tracks to stages across the US. The Geto Boys will be performing at top-tier venues in cities like Houston, Dallas, Omaha, Oakland, Las Vegas, and Albuquerque, and you could catch them at one of these upcoming shows thanks to StubHub! In just a few quick clicks on your computer, you could score your tickets to an upcoming Geto Boys show thanks to StubHub, where finding tickets to in-demad hip-hop shows is a breeze. So don't waste another minute before locking down your Geto Boys tickets—head to StubHub today!
Geto Boys Background
The current Getto Boys lineup is a trio composed of Bushwick Bill, Willie D, and Scarface. Prior members of this Southern hip-hop group included Big Mike, Sir Rap-a-Lot, Raheem, and Prince Johnny C. This hip-hop collective formed in 1987, and quickly rose to notoriety for their "gangsta rap," which dealt with difficult themes like gang culture, misogyny, and psychotic tendencies. Often times, Geto Boys took these themes to extremes, focusing on subjects like murder, violent, and even necrophilia, which is why they became such a wildly controversial group during the '80s and '90s. As with any controversial group, this attention just garnered the Geto Boys more fans worldwide, and they soon became one of the biggest names in the hip-hop world. To this day, countless other artists have cited the Geto Boys as inspirations, such as Lil Wayne, Young Jeezy, OutKast, 50 Cent, Eminem, Chamillionaire, and 2Pac. This cult-classic rap group is often considered one of the pioneers of modern rap culture, which is why they still sell out major concert venues throughout the country when they embark on tour!
Over the decades, the Geto Boys' lineup has fluctuated regularly, but the remaining trio is easily one of the most solid lineups ever! Come see Bushwick Bill, Willie D, and Scarface put on a rip-roaring live hip-hop show—snag your tickets here on StubHub today! Geto Boys have been one of the most influential rap acts in the history of hip-hop, and now you just might have the chance to see these pioneers live in concert! Fortunately, finding tickets to in-demand shows like this is a breeze thanks to StubHub, where you can score tickets to the hottest concert events of the year! So get ready to see some true hip-hop legends in action—lock down your Geto Boys tickets here on StubHub! And make sure to recruit some of your rap-loving friends to indulge in this one-of-a-kind experience, as this is definitely one concert you'll want to share with others! So what are you waiting for? Head to StubHub today!
Greatest Hits
The Geto Boys have released seven studio albums to date: Making Trouble (1988), Grip It! On That Other Level (1989), The Geto Boys (1990), We Can't Be Stopped (1991), Til Death Do Us Part (1993), The Resurrection (1996), Da Good da Bad and Da Ugly (1998), and The Foundation (2005). Their 1991 album, We Can't Be Stopped, was certified platinum in the US, making it their most successful album to date. Some of the Geto Boys' most popular songs to date include hip-hop cult favorites like "Mind Playing Tricks On Me," "Ain't with Being Broke," "The World Is a Ghetto," "Geto Fantasy," "Yes, Yes, Y'All," "G Code," "Crooked Officer," "Six Feet Deep," and "Straight Gangstaism."
Come see these rap superstars put on one heck of a show—snag your Geto Boys concert tickets here on StubHub as soon as possible!
Trivia
Bushwick Bill, Scarface, and Willie D have been members of the Geto Boys since 1988!
The Experience
If you're ready for one of the hottest hip-hop shows of the year, you better act fast, because these Geto Boys tickets surely won't last long! To secure your tickets to an upcoming Geto Boys show, all you have to do is head to StubHub as soon as possible. Thanks to StubHub, you could have your Geto Boys tickets in just a matter of minutes, and you definitely don't want to miss this one-of-a-kind experience! Don't waste another minute and lock down your Geto Boys tickets here on StubHub before they're all gone!
Back to Top