There aren't any Events on the horizon right now.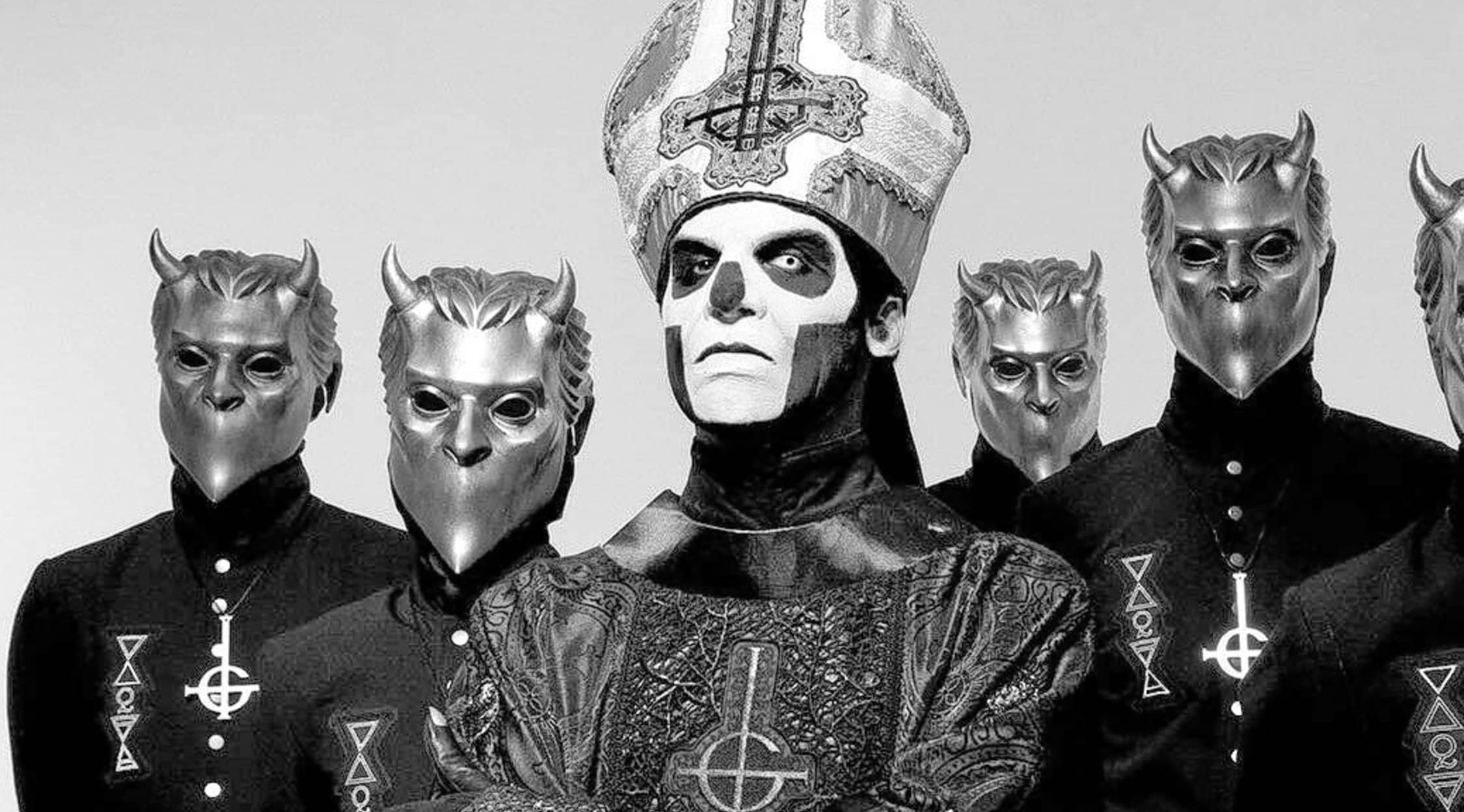 Rovi
Ghost Tickets
Ghost Tickets
Ghost is a rock band from Linkoping, Sweden. The group got its start in 2006 but did not put out any music until 2010 when they released a three-track demo as well as a 7-inch vinyl featuring the single "Elizabeth." In October 2010, they released their first full-length studio album called Opus Eponymous, which was nominated for a 2011 Grammis Award (Sweden's answer to the Grammy) for Best Hard Rock Album. It was their second album, Infestissumam, that won them a Grammis for Best Hard Rock/Metal album. Finally, Ghost got worldwide attention with their third album, Meliora, which reached No. 1 in Sweden and No. 8 in the United States. Their single, "Cirice," won them their first Grammy Award in 2016 for Best Metal Performance. Ghost is known for its unique, eccentric stage presence, which features seven of the band's eight members, known as the "Nameless Ghouls," wearing almost identical costumes along with face-concealing masks and makeup.
Ghost: The Band of Anonymity
While Ghost's costuming makes for a striking stage presence and thrills fans at the band's live shows, the other purpose of the costumes is to conceal the musicians' true identities. Any person might be any band member at any time, except for the lead singer, Tobias Forge, who has remained constant. While it is known that the original band lineup has changed over the years, how it has changed remains a secret. The idea is that there is a leader with a church following that includes the band mates, and they are just nameless followers. This has been demonstrated as the lead singer has used incarnations of himself that resemble the pope and even given his iterations names such as Papa Emeritus and Cardinal Copia. These costumes and the anonymity add to the theatrics the band portrays and lend it an aura of mystery.
Where can I buy Ghost tickets?
For tickets to see Ghost's famous theatrics live, buy on the world's leading ticketing marketplace, StubHub.
How long is a normal Ghost concert?
Ghost puts on more than just a music show. They provide a full theatrical performance that lasts for two to two and a half hours.
Where is Ghost playing?
Ghost has tour dates scheduled all over the world. Be sure to check out StubHub to see when they will be playing near you.
What does a Ghost set list look like?
Ghost packs a lot of songs into their set list, so you are sure to hear your favorites. Some of the songs you will likely hear when they are playing include "Con Clavi Con Dio," "Absolution," "Cirice ," "Rats," "Devil Church," "Miasma," "From the Pinnacle to the Pit," "Satan Prayer," "Faith," "Year Zero," "Masked Ball," "He Is," "Mummy Dust (RIP)" and "Spöksonat." They also fit in a ghoul guitar battle and a saxophone solo by Papa Nihil.
Who are the members of Ghost?
While the only band member whose real name is known is Tobias Forge, fans have given nicknames to some of the nameless spirits. For instance, Fire Ghoul is on lead guitar, Water Ghoul is on bass, Aether Ghoul is on rhythm guitar, Air Ghoul is on keyboards, and Earth Ghoul is on drums. These nicknames came from the symbols on each ghoul's costume.
Where did the name Ghost come from?
The band name Ghost was chosen because it fit the image members wanted to cultivate: a horror rock band that dabbled with ghouls, mummies, skeletons, and other spooky things.
What other bands are similar to Ghost?
If you want to hear more music like Ghost's, then check out The Devil's Blood, Electric Citizen and Zeal and Ardor.
Back to Top