We didn't find any Events nearby, but here's what's happening in other cities.
Ghostland Observatory tour venues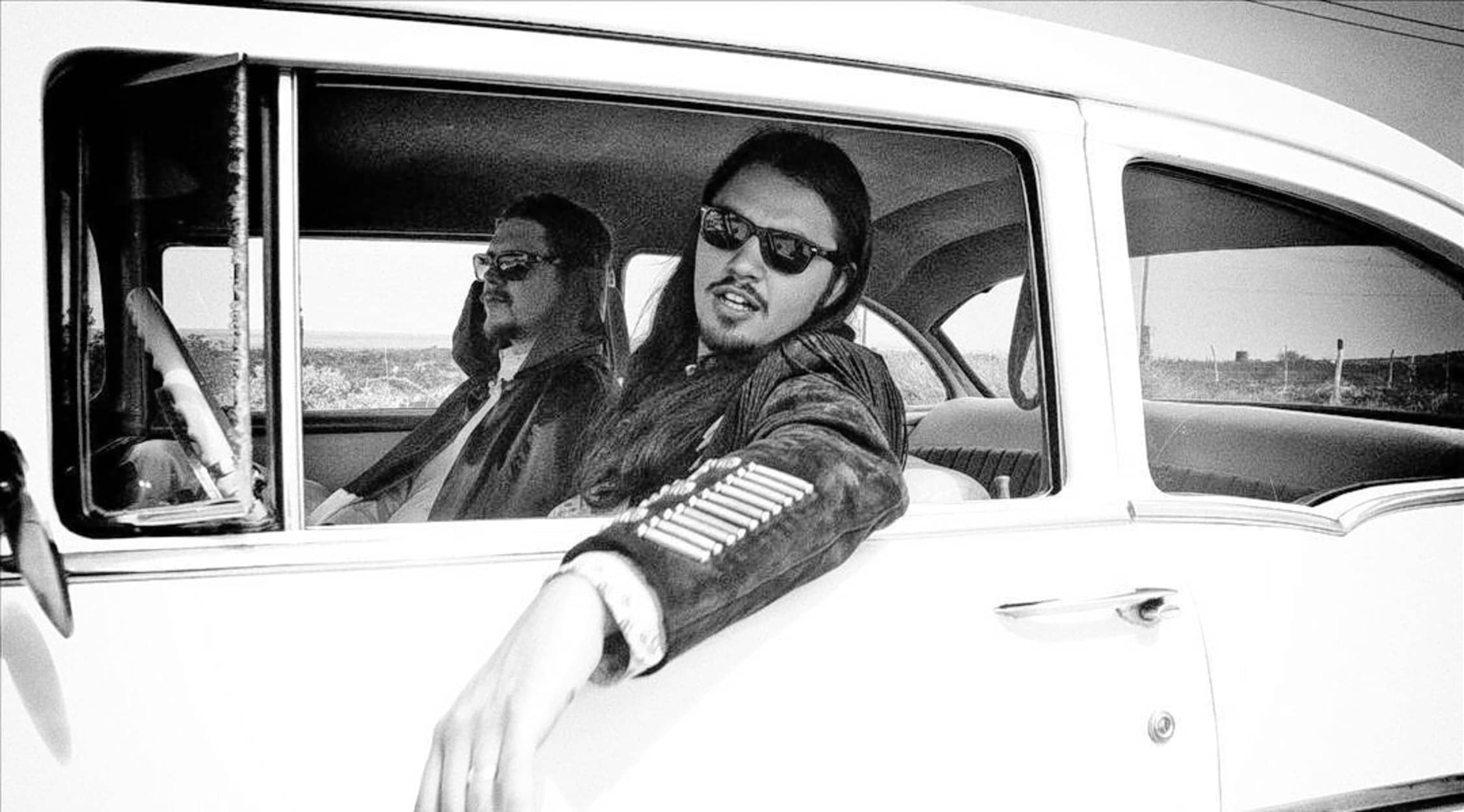 Rovi
Ghostland Observatory Tickets
Ghostland Observatory Concert Schedule
Electronic rock lovers, rejoice! Ghostland Observatory is back from hiatus, and this means that your chance to see this red-hot duo in action may be right around the corner! For fans of alternative dance music, there is no doubt that Ghostland Observatory is a music outfit that is a must-see in concert, simply because the duo's live shows are regarded as some of the most fun and electrifying concerts around! This electro-rock group knows how to get the party started whenever and wherever they take the stage, and now you just might have the chance to experience the thrill in person—all you have to do is purchase your Ghostland Observatory tickets here on StubHub today!
This summer, Ghostland Observatory will be bringing their electro dance anthems to top-tier venues all over the US, and you can bet that these shows will be the talk of the town. Ghostland Observatory has shows scheduled at venues like the Complex in Salt Lake City, the Belly Up in Aspen, the Whitewater on the Horseshoe in New Braunfels, Webster Hall in New York, and Union Transfer in Philadelphia. Whether you see Ghostland Observatory in concert in Colorado or in Pennsylvania, you definitely won't be disappointed. This knockout electro-duo is sure to keep you entertained from the moment they take the stage until their final encore performance, so be sure to score your spot in the audience at an upcoming Ghostland Observatory show by purchasing your tickets here on StubHub as soon as possible!
Ghostland Observatory Background
Ghostland Observatory is an electro-dance duo composed of Aaron Kyle Behrens and Thomas Ross Turner. Formed in Austin, Texas in 2004, this electronic rock duo has spent the past decade amazing audiences and winning over critics around the world. In 2005, the duo released their debut album, and instantly made waves in the indie music scene. After a couple of years of performing around the country and working on new music, Ghostland Observatory made their television debut on Late Night With Conan O'Brien, where they perform their hit song "Sad Sad City." From that moment on, there was no stopping Ghostland Observatory from becoming one of the biggest sensations in the electronic rock scene, and the duo went on to perform at festivals like Austin City Limits and South By Southwest, proving that they were one of the most in-demand acts in the alternative music scene.
In 2013, Ghostland Observatory announced that they were going on hiatus, and their adoring fan base was devastated. The hiatus was neither permanent nor long, fortunately for the duo's fan base, and this electronic rock outfit is now back in action! Ghostland Observatory has recently returned to the touring circuit, and music lovers all over the country are thrilled. You too could join in on the excitement by purchasing your tickets here on StubHub as soon as possible. With just a few quick clicks on your computer, you could secure your tickets to an upcoming Ghostland Observatory show in your neck of the woods, which is great news for all of you electronic rock fans out there. Whether you have been a Ghostland Observatory fan since the beginning or have just recently discovered their knockout repertoire, you definitely shouldn't miss out on the chance to see Ghostland Observatory live in concert this year! Hurry and grab your Ghostland Observatory tickets on StubHub today!
Greatest Hits
To date, Ghostland Observatory has released four studio albums: delete.delete.i.eat.meat (2005), Paparazzi Lightning (2006), Robotique Majestique (2008), and Codename Rondo (2010). They have also released several live albums and EPs over the years, and fans of indie rock and electronic rock have raved about all of Ghostland Observatory's releases. Some of the duo's biggest hits include electro-rock favorites like "Sad Sad City," "Give Me the Beat," "Midnight Voyage," "Stranger Lover," "Silver City," "The Band Marches On," "Move With Your Lover," "Glitter," "Piano Man," "Vibrate," and "Dancin' on My Grave." Now you just might get to hear some of these knockout Ghostland Observatory hits live in concert, because this beloved duo is back on the touring circuit and they just might be heading your way soon!
Trivia
In 2011, Ghostland Observatory went up against Snoop Dogg in a friendly rap battle.
The Experience
Several years ago, Ghostland Observatory announced their hiatus, and fans around the world were devastated by the news. However, these same fans can rejoice yet again, because Ghostland Observatory is hitting the touring road yet again to bring their knockout shows to cities all over the US. When Ghostland Observatory stops at a venue near you, make sure that you are in the audience to experience the excitement in person—hurry and lock down your Ghostland Observatory tickets here on StubHub as soon as possible! This is definitely one awesome music group you won't want to miss seeing in concert this year!
Back to Top