There aren't any Events on the horizon right now.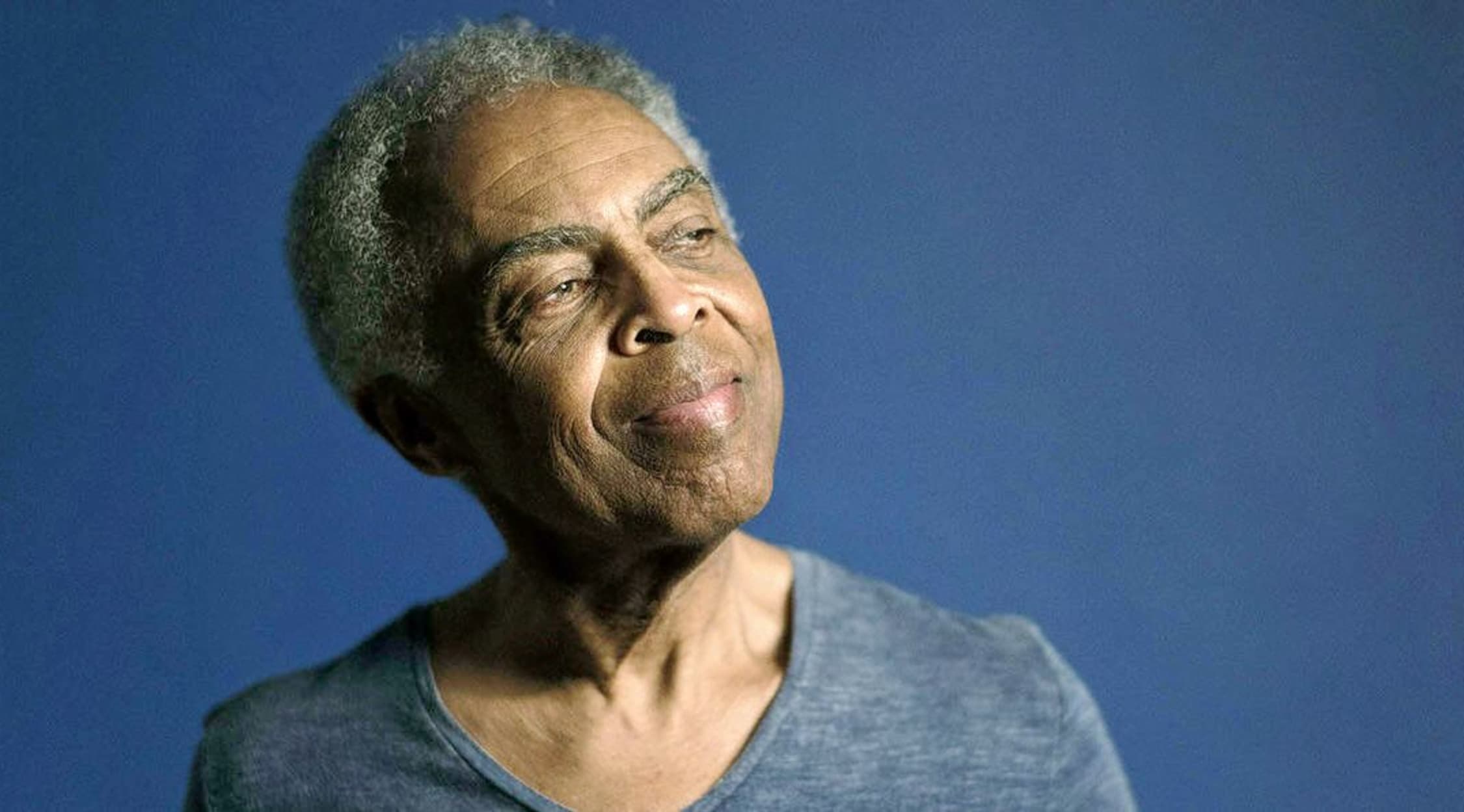 Rovi
Gilberto Gil Tickets
Gilberto Gil – The 2015 Tour
The most influential and innovative Brazilian pop star, Gilberto Gil, is back and better than ever. He will be bringing his incredible catalog of tropicalia and MPB hits back on the road as he nears the fiftieth anniversary of his first hit. Be sure to catch this Brazilian icon as he flies in to a venue in your area, including: Ann Arbor, MI; Toronto, ON; Seattle, WA; Vancouver, BC; San Francisco and Los Angeles, CA; New York, NY; and Miami, FL. Gilberto Gil's exciting 2015 touring schedule is somewhat limited, so be sure to catch one of his amazing performances if you can. However, if you don't see the inestimable Gilberto Gil arriving in your part of the world, have no fear. The Brazilian pop legend is sure to head to North America again in the near future, and when he does, you can be sure the StubHub will have all the necessary venue and ticket information. So keep up to date with StubHub – your number one source for all your online concert ticket information needs!
Whether Gilberto Gil is performing at the highest caliber concert halls (Royce Hall, the Royal Conservatory, Louise M. Davies Symphony Hall) or the most culturally rich festivals (SFJAZZ, Montréal Jazzfest), the renowned Gilberto Gil is guaranteed to bring a huge and enlivening performance that will leave a lasting impression for years to come. So don't miss out on this pioneer of Brazilian traditions and pop who has rocked the Western hemisphere for decades. Tickets are going pretty quickly, so get yours today!
About Gilberto Gil
In 1967 and 1968, Gilberto Gil would lead the Brazilian tropicalia pop movement, along with musicians like Gal Costa and Caetano Veloso. These pioneering musical artists would integrate a variety of Brazilian styles with folk and rock elements. Gil would be one of the first true world musicians, combining bossa nova, salsa, and samba with newer American musical styles. This pioneer of the world music genre is known as a formidable singer-songwriter and can play multiple instruments with great facility. Gil's first musical group would be the Desafinados, which he would join in the 'fifties. By the start of the next decade, he would be making his living as a composer of advertising jingles. He is primarily known as a guitarist, but is an able drummer, trumpet player, and accordion player.
Gilberto Gil would grow up around Salvador, and first became interested in music when he encountered the marketplace street singers in that area. At the age of eight, he would begin to learn the accordion. He would get together with the Desafinados while getting his business administration degree at the Federal University in Salvador. It would be in these years that he became enamored of bossa nova after hearing the guitarist and singer Joao Gilberto on the radio. The sound made such an impression on the young Gil that he would immediately buy a guitar, learn the style, and begin singing and playing bossa nova himself. Throughout the 'sixties, Gil would earn his living as a writer of songs for advertisements, and would get some national exposure in Caetano Veloso's Nos Por Exemplo show of traditional Brazilian and bossa nova songs.
In 1966, Gil would release a debut self-titled recording. His popularity would continue to rise, but Brazil's repressive government at the time pushed Gil to move to Great Britain. In England, Gil would find great success and would work with musical masters like Rod Stewart, the Incredible String Band, and Pink Floyd. In 1972, Gil would return to his native Brazil. He would release numerous albums by the end of the decade.
Throughout the 'seventies Gil would record with a range of Brazilian labels. In 1977, he would land an international connection through the WEA group. The following year, he would do a tour of American college campuses and would eventually become a part of the jazz scene. He would perform at a Swiss blues and jazz festival and later collaborate with reggae artist Jimmy Cliff.
Gil would continue his involvement with social justice issues and the American jazz scene into the 'eighties. In the 'nineties, he would be elected as an official in his native Salvador. In 2003, Gil would serve as Minister of Culture for his country.
Previous Hits
Gilberto Gil would get his first hit entitled "Louvacao" which was recorded by Elis Regina in 1965. The success of this song would help him establish some fame as a singer of protest songs and provide the impetus to record his first album. His next hit, "Aquele Abraco", would not arrive until 1969.
After his return to Brazil, Gil's album Expresso 2222 would contain hit singles "Oriente" and "Back in Bahia". His integration into the world jazz scene would come with the albums Nightingale and Realce. His first international dance hit would be 1982's "Palco".
Trivia
In the late 'sixties, Brazil's military government would be so startled by Gilberto Gil's revolutionary mix of samba, bossa nova, and other styles that they would arrest him along with Caetano Veloso. The authorities could not decide how to handle the pair and eventually released them. Gil would see the incident has his cue to move to the United Kingdom.
The Gilberto Gil Concert Experience
You would have to have lead weights attached to your feet in order not to tap your toes along to the irresistible rhythms of the one and only Gilberto Gil. To attend a Gilberto Gil show is to experience one of the biggest and best Brazilian pop shows in existence. With five amazing decades of performing, recording, and touring experience and a lengthy, unparalleled catalog of Brazilian pop hits that weaves and winds its way through tradition and innovation within the genre, a Gilberto Gil concert experience is always a powerful, invigorating, and unique few hours. Prepare yourself to be swept completely away to sunny Brazil with Gilberto Gil's strident vocals and the music's lively percussion and groovy melodies. Don't miss your chance to see this Brazilian pop icon live and in the flesh – start planning your Gilberto Gil concert experience today!
Back to Top
Epic events and incredible deals straight to your inbox.