We didn't find any Events nearby, but here's what's happening in other cities.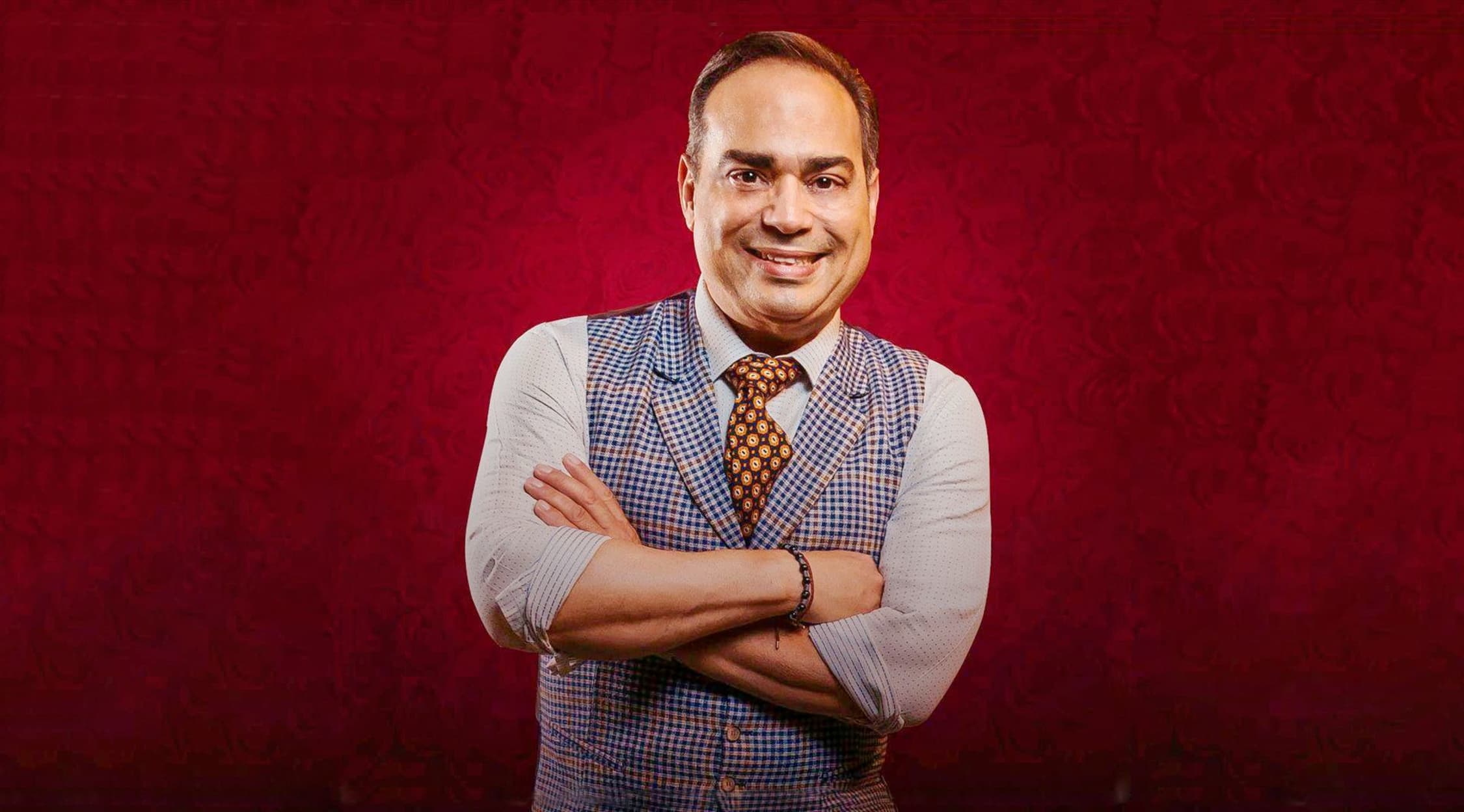 Rovi
Gilberto Santa Rosa Tickets
Gilberto Santa Rosa Tickets
The seminal salsa and bolero balladeer Gilberto Santa Rosa was born in Santurce, Puerto Rico, in 1962. Also an accomplished bandleader, Gilberto Santa Rosa caught the music bug while just in primary school. He was only a teen when he participated in his first concert performance, and his recording debut came in 1976 when he sang backup for the Mario Ortiz Orchestra. Shortly thereafter, La Grande Orchestra recruited him, and over the two years he spent with the orchestra, he was mentored by Elias Lopez and eventually became the group's lead singer. He continues to enthrall audiences with his live bolero and salsa performances.
El Caballero de la Salsa
Gilberto Santa Rosa is also widely known as "El Caballero de la Salsa" or "The Gentleman of Salsa." Between 1986 and 2018, Gilberto Santa Rosa released a whopping 28 albums. He was awarded the key to the city of Union City, N.J., and a star on its Walk of Fame at Celia Cruz Park in 2008. As of at least 2010, he's held the Guinness World Record for most No. 1 Billboard Tropical Albums charting records.
Where can I buy Gilberto Santa Rosa tickets?
Get your Gilberto Santa Rosa concert tickets at StubHub, the world's largest online ticket marketplace.
How many Grammy Awards has Gilberto Santa Rosa won?
Gilberto Santa Rosa has been nominated for four Grammy Awards and won one in 2006, for Best Tropical Latin Album with Directo Al Corazón. Gilberto Santa Rosa has also been nominated for 19 Latin Grammy Awards and won four. He won Best Salsa Album in 2006 for Directo al Corazón and again in 2010 for Irrepetible. He also won the 2009 Best Traditional Tropical Album Latin Grammy for Una Navidad con Gilberto Santa Rosa and the 2015 Best Traditional Pop Vocal Album Latin Grammy for Necesito un Bolero.
What songs might I hear in a Gilberto Santa Rosa setlist?
At any Gilberto Santa Rosa performance, you'll hear many of his singles like "Conteo Regresivo," "Sombre Loca," "Conciencia," "Sin Voluntad," "Que Alguien Me Diga," "Me Volvieron a Hablar de Ella," "Perdoname," "Vivir Sin Ella," "Y No Te Pido," "Que Manera de Quererte," "Te Propongo," "Suma y Resta," "Por Mas Que Intento," "Pueden Decir," "No Pensa Enamorarme Otra Vez," "La Agarro Bajando," "Amor Mio No Te Vayas" and "Dejate Querer."
Can you name some popular Gilberto Santa Rosa albums?
Of the over two dozen Gilberto Santa Rosa albums, among the most popular, besides, of course, his Grammy- and Latin Grammy-winning albums, are (in order of release): Punto de Vista (1990), Perspectiva (1991), A Dos Tiempos de Un Tiempo (1992), Nace Aquí (1992), De Cara al Viento (1994), En Vivo Desde el Carnegie Hall (1995), Esencia (1996), De Corazón (1997), Expresión (1999), Intenso (2001) and Viceversa.
Where can I see a Gilberto Santa Rosa show?
Gilberto Santa Rosa plays various venues around the US, including Medusa in Dallas, Texas, The Theater at Madison Square Garden in New York City, and Amway Center in Orlando, Fla. You can also catch Gilberto Santa Rosa live at sites and events around the world, like the National Theater in Santo Domingo, Dominican Republic, Boca del Rio Sauce Festival in Veracruz, Mexico, Amphitheater of the Exhibition Park in Lima, Peru, The Box in Amsterdam, The Netherlands, Bataclan in Paris, France, and The New Deck in Madrid, Spain.
What artists are similar to Gilberto Santa Rosa?
You'll love a Gilberto Santa Rosa concert if you already enjoy listening to similar artists like Marc Anthony, Victor Manuelle, Group Niche, Maelo Ruiz, Tito Nieves, Jerry Rivera, Puerto Rican Power, Rey Ruiz, El Gran Combo or Luis Enrique.
Back to Top