There aren't any Events on the horizon right now.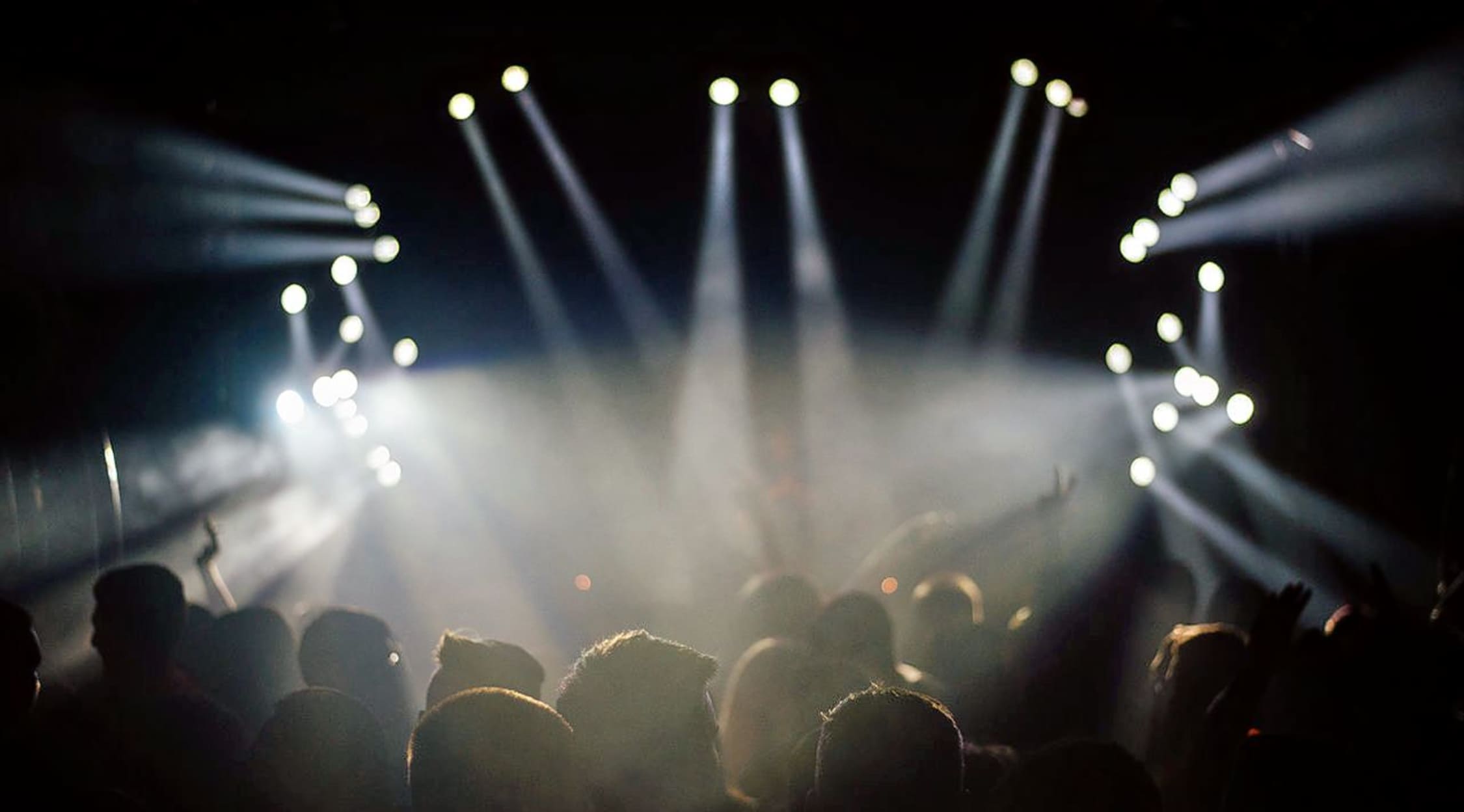 Stocksy
Gilded Palace Sinners Tickets
The Gilded Palace Sinners – The 2016 Tour
The Gilded Palace Sinners, a Gram Parsons tribute act, will be playing their first show at the Turf Club in St. Paul this February. Don't miss out on you chance to relive the glory days of Gram Parsons' pioneering country rock. Get your tickets today!
About The Gilded Palace Sinners
The Gilded Palace Sinners are a band from St. Paul, Minnesota. They formed in the fall of 2015 to perform the work of Gram Parsons, the Flying Burrito Brothers, the International Submarine Band, and the unforgettable duets of Parsons and Emmylou Harris. Their inaugural performance will be at the Turf Club in St. Paul on February 4th, 2016.
Ross Willits covers lead and harmony vocals, as well as acoustic guitar. He has played with PoBoy Local 151, the Beguine Brothers, and the Platte Valley Boys. Becky Kapell also covers lead and harmony vocals, and she has performed in the Beguine Brothers and Miss Becky. In addition to lead and harmony vocals, Erik Brandt is on keys. He has worked with the Beguine Brothers, the Blood Washed Band, and the Urban Hillbilly Quartet. Another lead and harmony vocalist, Joel Olson is on banjo. He has played in the Middle Spunk Creek Boys and PoBoy Local 151. Peter Rasmussen has played in the Beguine Brothers and is on electric guitar. A.J. Scheiber is on pedal steel guitar, and he has played in the Beguine Brothers and Wilkinson James. Catie Jo Pidel is on fiddle, and she has played in Switched at Birth, PoBoy Local 151, and the Platte Valley Boys. Bassist Mike Schultz has played in the Beguine Brothers and the Urban Hillbilly Quartet. Guest vocals will be provided by Liz Wilkinson.
Gram Parsons is the originator of country rock. With the Flying Burrito Brothers, the Byrds, and the International Submarine Band, the musician pioneered the idea of a rock band playing country. As a solo artist, he moved even further into the realm of country. While he was alive, he was a cult icon that sold few records but influenced countless acts, from the Byrds to the Rolling Stones. His stature has only grown since his death.
He was born on November 5, 1946 as Cecil Ingram Connor. He learned the piano at the age of nine. That same year, Elvis Presley performed at his school, inspiring Cecil to become a musician. At the age of 12, his father committed suicide, and his family moved in with his grandparents in Florida. A year later, Robert Parsons married his mother and adopted Cecil, at which point he took the new name of Gram Parsons.
At the age of 14, he started playing in a local band called the Pacers, which later became the Legends and included Jim Stafford and Kent "Lobo" Lavoie. Parsons then established the Shilos and performed with them around Florida. Two years later, he graduated from high school. On the day of his graduation, his mother passed away from alcohol poisoning.
Parsons then studied theology at Harvard. He spent only one semester there, spending more time on music than his classes. He established the International Submarine Band with John Nuese (guitar), Ian Dunlop (bass), and Mickey Gauvin (drums). After dropping out of college, he and the band moved to New York City in 1966. They spent a year there, developing a country-influenced rock and releasing two failed singles for Columbia Records. In 1967, they moved to Los Angeles, landing a contract with the LHI label. Their debut, Safe at Home, dropped in 1968, but the band broke up soon afterwards.
Around the time of the International Submarine Band's dissolution, Parson and met Byrds bassist Chris Hillman. Hillman recommended that Parsons join their ranks. By the spring of 1968, he was part of the Byrds and was the force behind the group's shift towards country with the record Sweetheart of the Rodeo. Parsons' voice had to be stripped from the final product, as he was still under contract with LHI.
Parsons' stint with the Byrds was brief, and he left in the fall of 1968. Hillman left shortly afterwards, and the pair formed the Flying Burrito Brothers. They recruited bassist Chris Ethridge and pedal steel player "Sneaky" Pete Kleinow, and they recorded their debut with a few session drummers. The album, titled The Gilded Palace of Sin, dropped in 1969. Although it sold only a few thousand copies, the band developed a cult following of musicians, such as the Rolling Stones. Soon, Parsons was frequently hanging out with the Rolling Stones, leading to deep substance abuse.
The Flying Burrito Brothers' second album, Burrito Deluxe, arrived in the spring of 1970, by which time Parsons had left. He recorded a few tunes with producer Terry Melcher, but otherwise acted the rock star without playing music. He spent his time either with the Stones or ingesting massive amounts of intoxicants. After touring with the Stones in England, he returned in Los Angeles in 1971 to write material for a solo album. Through Hillman, Parsons met Emmylou Harris and recruited her for his backing band.
Parsons' debut solo album, G.P., arrived late in 1972. It was produced by Hugh Davis, and his band consisted of Harris, James Burton (guitar), Rick Grech (bass), Ronnie Tutt, Glen D. Hardin, and Barry Tashian. After the album's release, he completed a small tour with the Fallen Angels, his backing band. They then entered the studio to record his sophomore solo effort, Grievous Angel. Completed by summer's end, Parsons celebrated with a vacation close to the Joshua Tree National Monument, drinking and doing drugs. On September 19, 1973, he passed away from an overdose of tequila and morphine. His body was flown to New Orleans for burial, as per the funeral plans. However, his road manager stole the deceased's body, took it to the Joshua Tree desert, and cremated the remains using gasoline. According to Phil Kaufman, this had been Parsons' wish. Gram Parsons' legacy flourishes to this day, with Elvis Costello and Emmylou Harris covering his songs.
Previous Hits
At the Gilded Palace Sinners performance, you can expect to hear all of Gram Parsons' greatest hits, including "The Dark End of the Street", "A Song for You", "Juanita", "In My Hour of Darkness", "Hot Burrito #1", "She", "Wild Horses", "Love Hurts", "Hickory Wind", and "Return of the Grievous Angel".
Trivia
Gram Parsons' grandfather was John Snively, who owned about a third of Florida's citrus fields.
The Gilded Palace Sinners Concert Experience
The Gilded Palace Sinners simply cannot wait to deliver their finely-honed renditions of Gram Parsons' timeless and pioneering country rock material. Whether they are playing his Byrds songs or his last cuts from Grievous Angel, The Gilded Palace Sinners' inaugural show is not one to miss.
Back to Top