We didn't find any Events nearby, but here's what's happening in other cities.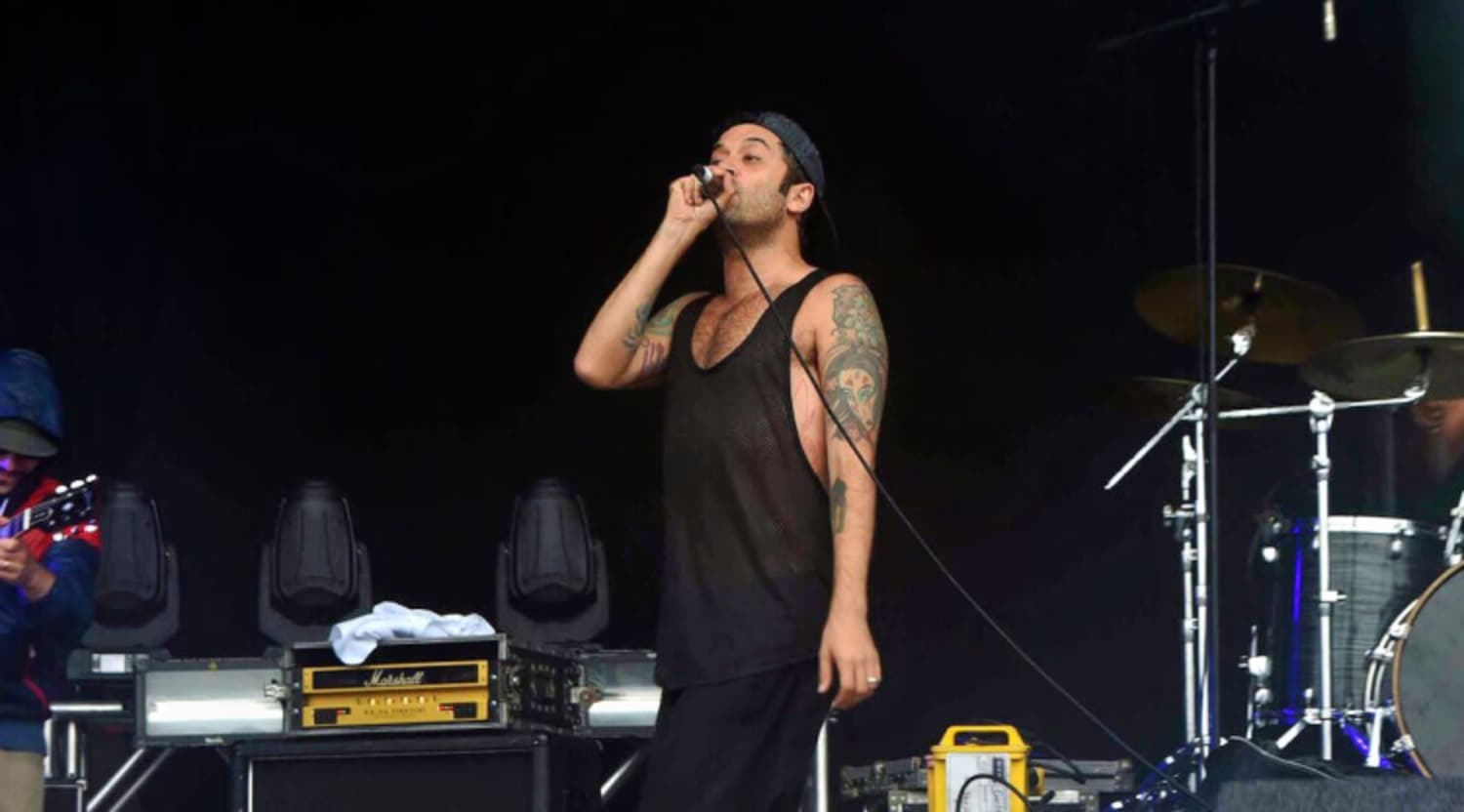 Rovi
Glassjaw Tickets
Glassjaw Concert Schedule
It's been over two decades since this post-hardcore group formed, and it's safe to say that they still remain one of the coolest bands in the underground music scene. As one of the most beloved progressive hardcore bands in the music scene, Glassjaw is known for packing venues with enthusiastic crowds time and time again. Now you might be able to be a part of this excited crowd, because Glassjaw might be heading to a concert venue near you soon! This is great news for all of you post-hardcore fans out there, because Glassjaw doesn't perform as frequently as they used to.
On October 24th, Glassjaw will be taking the stage at the Social Hall in San Francisco, California, where fans are sure to show up in droves. Glassjaw has been putting on stellar live shows for two decades now, and fans still cannot get enough of their exhilarating progressive hardcore hits. Now you might have the chance to see Glassjaw in action, and it's an experience that you definitely don't want to miss. So hurry and lock down your tickets to attend an upcoming Glassjaw concert before it's too late—check out StubHub's ticket selection as soon as possible! There is no doubt that Glassjaw can put on a knockout live show, and now you could be in the audience to witness the energy in person!
Glassjaw Background
Daryl Palumbo and Justin Beck have been rocking out together since the early '90s. After meeting at summer camp, Beck and Palumbo decided to form a band, and thus Glassjaw was born. Not long after, the duo began performing throughout New York, and they soon became one of the most talked about new bands in the local hardcore scene. Fans began showing up to venues just to see Glassjaw in action, and this grassroots fan base helped the band solidify their position as one of the hottest band in the underground rock world. In 2000, Glassjaw released their debut album, Everything You Ever Wanted to Know About Silence, and the album quickly became a fan favorite amongst hardcore music lovers around the world. In support of this album, Glassjaw embarked on a major tour throughout Europe and North America, where they gained new fans every time they took to the stage. There was simply no resisting Glassjaw's electrifying on-stage energy and excitement.
Throughout the 2000s, Glassjaw's fame just continued to grow. The band signed a record deal with Warner Bros. Records and continued growing their fan base year after year. Whether they were performing at House of Blues venues or rocking out on major stadium stages, Glassjaw never failed to wow their audiences. Fans and critics alike consistently agreed that Glassjaw was one of the best acts in the progressive hardcore scene, which is why they have remained such a popular touring act to this day. During their early years, Glassjaw was almost always on the road, but this extensive touring has certainly slowed down. Glassjaw is no longer tearing up stages all over the world every month, which is why you should act fast to secure your tickets to an upcoming Glassjaw show in your neck of the woods before it's too late. You never know when Glassjaw will reappear in your area, so make sure to take advantage of this opportunity and lock down your tickets on StubHub today!
Greatest Hits
Glassjaw has released two studio albums to date: Everything You Ever Wanted to Know About Silence (2000) and Worship and Tribute (2002). Although they have not released many albums, Glassjaw has kept their fans entertained with their many EPs and demo tapes, and of course, with their knockout singles. Some of their greatest tracks include post-hardcore hits like "Pretty Lush," "Cosmopolitan Bodies," "Ry Ry's Song," "All Good Junkies Go to Heaven," "Natural Born Farmer," and "Stars." When Glassjaw takes the stage to perform some of these hits at a venue near you, make sure that you are in the audience to partake in the excitement. In just a few quick clicks on your computer, you could secure your tickets to an upcoming Glassjaw show thanks to StubHub, but you better act fast! This knockout show is right around the corner!
Trivia
Glassjaw has been considered one of the most influential bands in the underground hardcore scene everywhere from the US to the UK.
The Experience
Whether you first fell in love with Glassjaw's hardcore anthems during the '90s or you have discovered their hit tracks more recently, there is no doubt that you need to check this awesome band out in concert. Fortunately, you could lock down your Glassjaw concert tickets on StubHub in a matter of minutes, which means you could be well on your way to attending this red-hot rock show in the upcoming months. So hurry and secure your Glassjaw tickets on StubHub today!
Back to Top
Epic events and incredible deals straight to your inbox.