There aren't any Events on the horizon right now.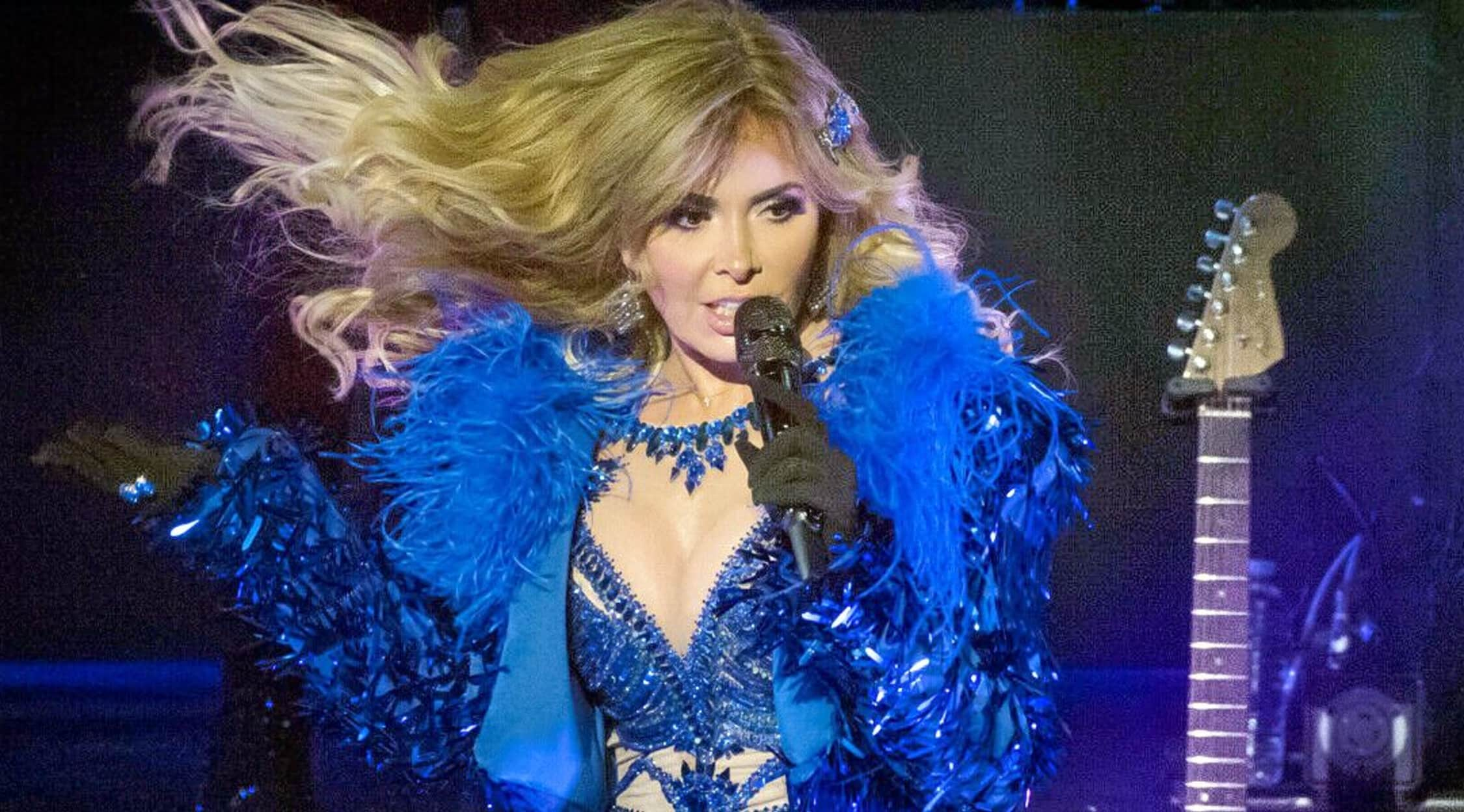 Zuma
Gloria Trevi Tickets
Gloria Trevi Tickets
Gloria Trevi has been an iconic Mexican pop rock artist since the mid eighties. A prolific and talented singer-songwriter, Gloria Trevi has produced twelve albums during the period from 1989 to 2019. Trevi has toured all over Mexico, Central and South America, and Europe. During her 2017 Versus Tour, she headlined with fellow Latin pop artist Alejandra Guzman. Trevi's influence on the Latin pop scene has been so profound that she was awarded the BMI President's Award in 2016.
Mexico's Madonna
Gloria Trevi achieved success from the release of her very first album, Que Hago Aqui, which contained the hit song "Dr. Psiquiatra." Two songs from Trevi's 1994 album Mas Turbada que Nunca, "La Papa Sin Catsup" and "El Recuento de los Danos" were Billboard hits. Many of Gloria Trevi's singles have been used in Latin soap operas. "Esa Hembra Es Mala," "No Querias Lastimarme" and "Valeria" were all telenovela main themes. Trevi herself acted in the television series Libre Para Amarte, and her song "No Soy Un Pajaro" from the album was the show's main theme. Even though Trevi had been producing albums for decades, she didn't start touring until 2005, during the second half of her career. Her first tour was the eponymous Trevolucion. Gloria Trevi also acted in the 2008 television film drama Las Mamas si Van al Cielo. Trevi's fame is commensurate with that of other Latin pop artists like Enrique Iglesias and Luis Fonsi.
Where can I buy Gloria Trevi tickets?
You can buy your Gloria Trevi tickets, along with tickets for your other favorite performers and muscians, at StubHub. StubHub has a secure payment platform available on your computer and mobile devices.
Will Gloria Trevi tour in 2019?
Gloria Trevi will be touring in 2019 with Karol G. The tour will be called "Diosa de la Noche," which means "Goddess of the Night," after her latest album. This year's Gloria Trevi tour will also take her to New York, Las Vegas, Miami and other cities in the Midwest and on the East Coast. Trevi remains a popular artist, and her last tour garnered more than ten million dollars in ticket sales.
Where is Gloria Trevi playing?
Gloria Trevi will be playing all over the country. She currently lives in Texas, where she'll be hosting several performances. In addition to playing at storied venues like the Radio City Music Hall and the American Airlines Arena, Trevi will be performing in her native Mexico.
What can I expect from Gloria Trevi?
Gloria Trevi's star quality has not diminished with age. She remains a powerful stage presence, holding fans in her thrall as she draws from personal experiences and belts out songs that veer from the romantic to the empowering. Trevi's music style has transitioned from just Latin pop to including eighties' rock influences and the energy of power ballads.
How long is a Gloria Trevi concert?
Gloria Trevi's motto is that "The night is long." Expect a Gloria Trevi concert to last at least three hours, with plenty of energy, dancing and fun.
What is Gloria Trevi's setlist like?
Gloria Trevi is keen to emphasize her comeback and resurgence. Expect to hear songs from her latest album, Diosa de las Noche. Trevi will be performing songs that showcase a mix of Latin pop, rock and roll, reggaeton, dancehall and trap. Trevi will perform songs such as "Que Me Duela," "Rompeme," "Abranse Perras" and "Ellas Soy Yo." She may even delve back to older songs in her repertory like the popular 2006 song "Todos Me Miran." While some songs emphasize her vulnerability and her openness to the darker side of love, her latest work evokes the image of a phoenix rising again.
Back to Top