We didn't find any Events nearby, but here's what's happening in other cities.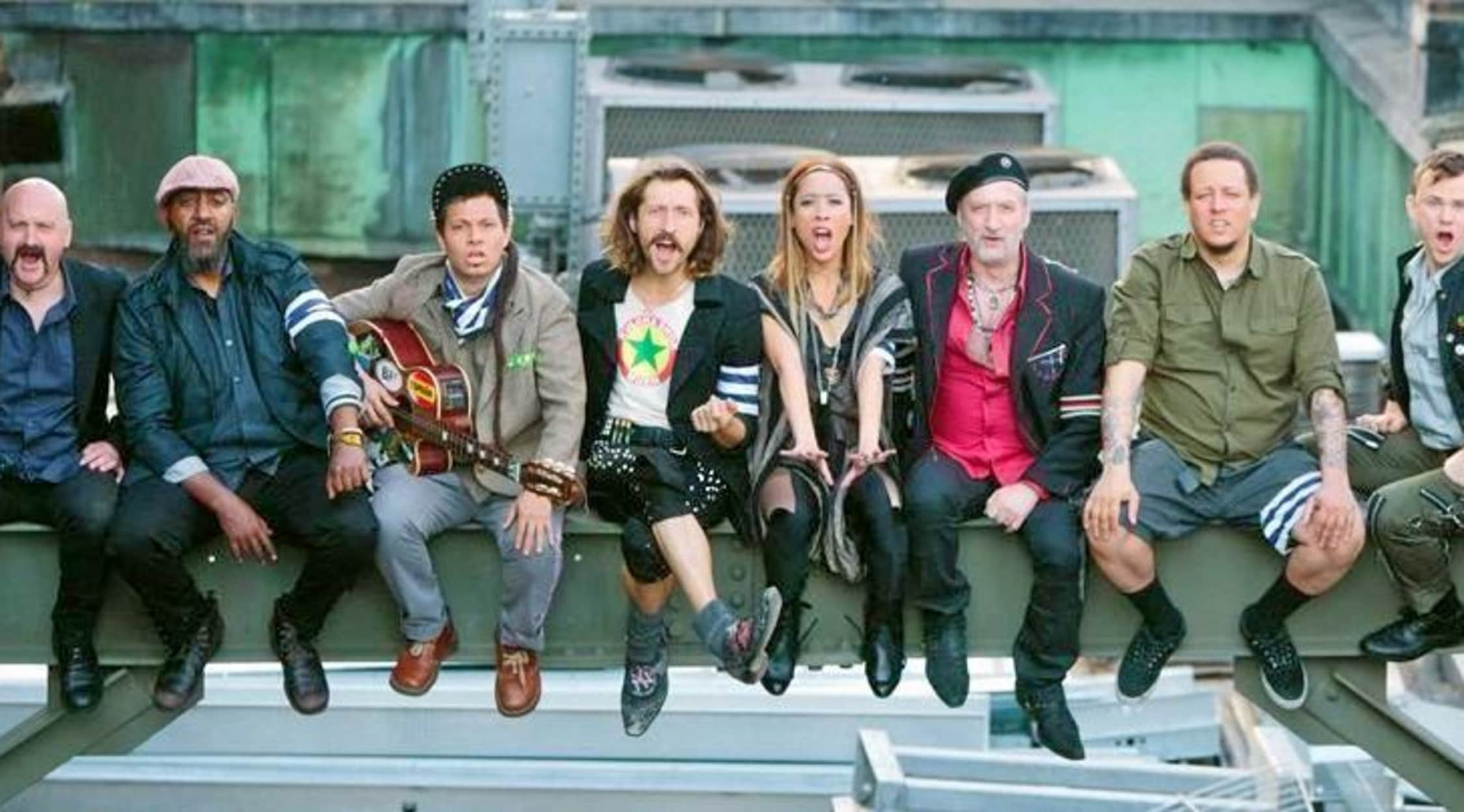 Rovi
Gogol Bordello Tickets
Gogol Bordello Tickets
A Gogol Bordello performance provides spectators with an ultimate multicultural punk rock experience. Its influential blend of hard rock and world music has cultivated an international fanbase. The group's first album, Voi-La Intruder, debuted in 1999, consisting of the fan-favorite "Sacred Darling" and the initial recording of "Start Wearing Purple," which later became the group's biggest hit. This release was followed by the rich, full-bodied sound of Multi Kontra Culti vs. Irony in 2002. Gogol Bordello's heaviest work is featured on 2005's Gypsy Punks: Underdog World Strike and the East Infection EP. Since the group's rise to mainstream recognition, Gogol Bordello has branched out into other genres in later releases, including 2007's Super Taranta!, 2010's Trans-Continental Hustle, 2013's Pura Vida Conspiracy and 2017's Seekers and Finders, exploring styles such as reggae, funk, progressive rock, hip-hop, country, polka, samba and Latin music. The group's explosive live presence has made it a favorite at festivals around the world.
The Worldwide Roots of Gogol Bordello
Gogol Bordello was formed by Eugene Hütz in Manhattan, and his distinctive vocals infuse the band's uptempo catalog with tenacious personality. The native Ukrainian soon recruited Russian violinist Sergey Ryabtsev, and the two of them have been Gogol Bordello's longest-standing contributors ever since. Other members include Ethiopian bassist Thomas Gobena, Ecuadorian MC and percussionist Pedro Erazo, Soviet-born American accordionist Yuri Lemeshev, Chinese performer Elizabeth Sun, Russian guitarist Boris Pelekh and American drummer Alfredo Ortiz. With the group's intrinsic connections to communities everywhere, almost all of its high-octane shows feel like hometown performances. The presentation transcends the venue, as Gogol Bordello's energetic concerts are intended to be microcosmic cultural revolutions with deeply resonating chants and a central theme of mankind's undeniable unity. On stage, the band's indefatigable spirit generates a captivating aura, as its setlists showcase a thrashing garage rock ambiance alongside intimate acoustic ballads. In 2019, Gogol Bordello launched its 20th Anniversary Tour to commemorate the band's extensive history on the road.
Where can I buy Gogol Bordello tickets?
To witness the preeminent gypsy punks yourself, simply look for Gogol Bordello tickets at StubHub. StubHub has the largest database of event tickets in the world as well as all the tour updates you need.
Which festivals feature Gogol Bordello?
Gogol Bordello's upcoming festival appearances include Boomtown, Nirwana Tuinfeest, Kulturfestival, Rabolagartija, Zaxidfest and Check In Party, which all take place in Europe, along with Lagunitas Beer Circus, an American event. In the past, the band has performed at Coachella, Bonnaroo, Lollapalooza, Riot Fest and Austin City Limits.
Which bands have played with Gogol Bordello?
Gogol Bordello has performed with major acts like Primus, Modest Mouse, Flogging Molly, the Pixies, Faith No More, Man Man and Madonna.
Besides Gogol Bordello, what other projects feature Eugene Hütz?
Eugene Hutz has worked with Goran Bregovi? on "Be That Man," Les Claypool on "Bite Out of Life" and The Mexican Institute of Sound on "Municipal." Alongside other members of Gogol Bordello, he also released a collaborative album, J.U.F., with Tamir Muskat of Balkan Beat Box.
What does Gogol Bordello's name mean?
The band's name is derived from philosopher Nikolai Gogol, and his writing is credited with covertly subverting the norms of Russian mainstream literature by sneaking Ukrainian influences into the cultural conversation. Meanwhile, the latter half of the group's title references the Italian term for brothels. Thus, the moniker represents Gogol Bordello's intention of spreading its rarefied gypsy knowledge via the vehicles of punk rock and sex appeal.
Who are Gogol Bordello's influences?
Progenitors of Gogol Bordello's approach to music include Iggy Pop & The Stooges, The Clash, Parliament-Funkadelic and Fugazi. The band also credits Zvuki Mu and Manu Chao as sources of inspiration.
What bands are like Gogol Bordello
Gogol Bordello fans also listen to Dropkick Murphys, Pussy Riot, Phish and The Wailers.
Back to Top
Epic events and incredible deals straight to your inbox.