There aren't any Events on the horizon right now.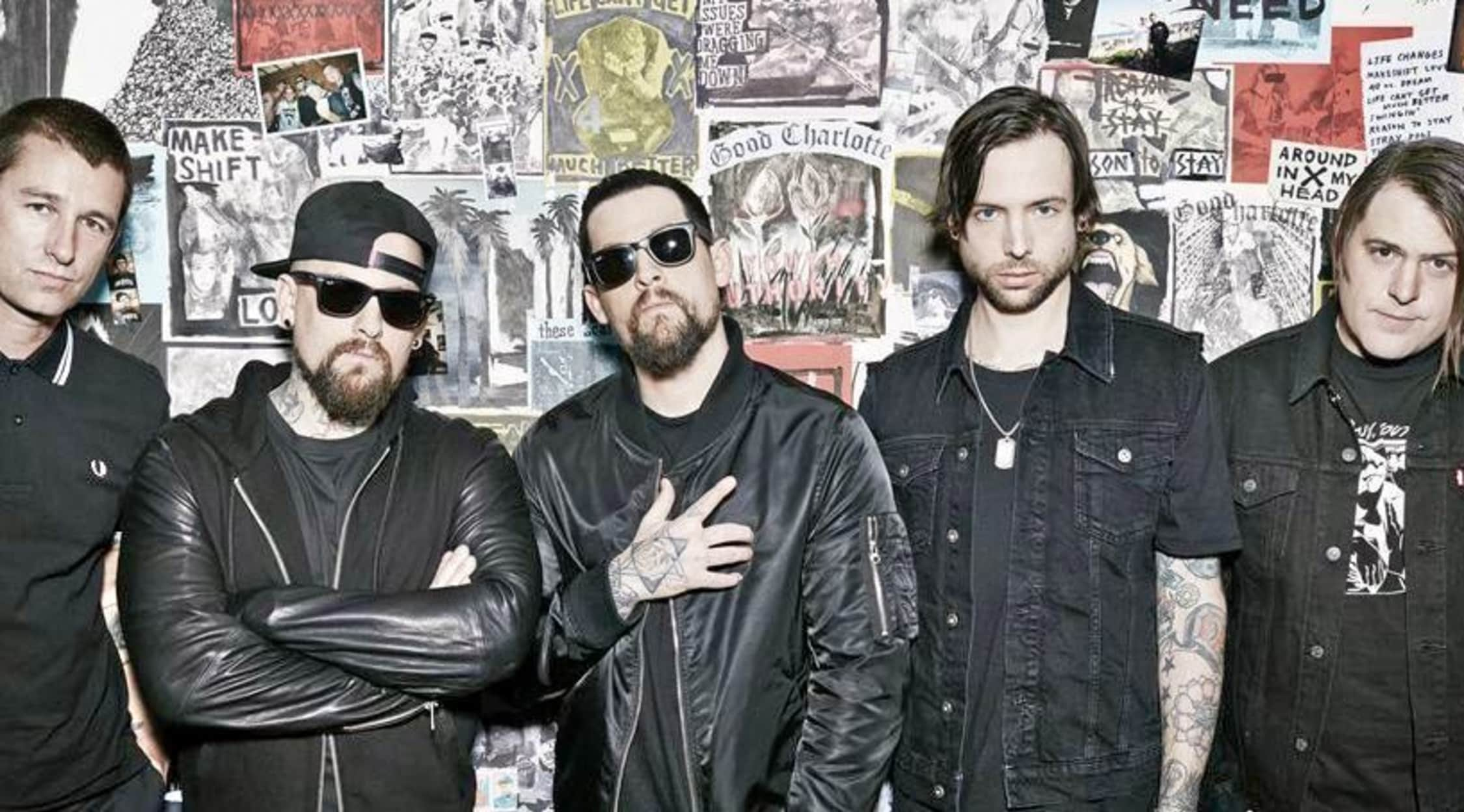 Rovi
Good Charlotte Tickets
Good Charlotte Tickets
Hailing from Waldorf, Md., Good Charlotte is an eclectic alternative rock band that incorporates elements of many different musical genres into their overall aesthetic and unique sound. With the melodious tempo of pop and a dash of emo and punk rock, the band touches on their rough and tumble upbringings and successfully spreads an uplifting message of positivity and strength. Ultimately, the goal for Good Charlotte is to let fans know that they too have gone through difficult childhoods and rose up from the grip of poverty. This message conveys that anyone can overcome the odds of their situation, if they put their mind to it. The band initially formed in 1996 and cite some of their significant inspirations as the Beastie Boys, Minor Threat, the Clash, the Sex Pistols, Rancid and Green Day. Good Charlotte has released seven studio albums, with their first self-titled debut record, Good Charlotte. It wouldn't be until they released their second album that the band would rise to critical acclaim in the early 2000s.
The Young & The Hopeless
Good Charlotte began performing in small venues around their hometown in Waldorf, Md., but soon found themselves booking much larger gigs as supporting acts for headliners like Blink-182, Sum 41 and Bad Religion, to name a few. These performances gave Good Charlotte enough exposure to begin building a name for themselves. After their 2000 debut album release of Good Charlotte, the band found fame and fortune with their second album, The Young & The Hopeless.
Where can I purchase Good Charlotte tickets?
StubHub is the leading source for all the best tickets for your favorite bands. If you're looking for Good Charlotte tickets and want to be sure that your online transaction is secure, then shop at stubhub.com to take advantage of the FanProtect guarantee offer.
Does Good Charlotte still tour?
Good Charlotte is currently wrapping up their Generation Rx tour with supporting acts, Sleeping with Sirens and Knuckle Puck. If you want to catch a show in your town, be sure to check out dates for Good Charlotte concerts at stubhub.com.
Who are the members of Good Charlotte?
The quintet that makes up Good Charlotte include twin brothers Joel Madden and Benji Madden. The brothers sing vocals while Benji also plays guitar. Fellow bandmates include Paul Thomas who plays the bass and Billy Martin who plays guitar and keyboard. Dean Butterworth, the newest member, has been rocking on the drums since 2015.
What are some of Good Charlotte's popular Albums?
Although Good Charlotte has released seven albums to date, their most popular titles were probably the first three albums released in the early 2000s. These titles include their debut album, Good Charlotte, followed by The Young and the Hopeless and Chronicles of Life and Death. They've also had excellent fan and critic reviews for their most recent albums, Youth Authority and Generation Rx.
What can I expect from a Good Charlotte tour setlist?
On their most recent tour, Good Charlotte regaled fans with hits from across all of their albums. The setlist included "Generation Rx," "Self Help," "The Anthem," "The Story of my Old Man," "Girls & Boys," "Keep Your Hands Off My Girl," "Riot Girl," "Prayers," "Predictable," "Hold On," "Little Things," "The Young and the Hopeless," "The River," "Dance Floor," "Anthem," "I Just Wanna Live" and "Lifestyles of the Rich & Famous."
What can I expect from a Good Charlotte concert?
Whether you've been a fan since the beginning or you're coming to a show for the first time, Good Charlotte is sure to put on one of the best punk rock shows you've seen; with a dash of pop melodies incorporated, of course. Good Charlotte brings a lot of energy and positivity to the stage when they perform, and the crowd picks up on the vibe.
Back to Top