We didn't find any Events nearby, but here's what's happening in other cities.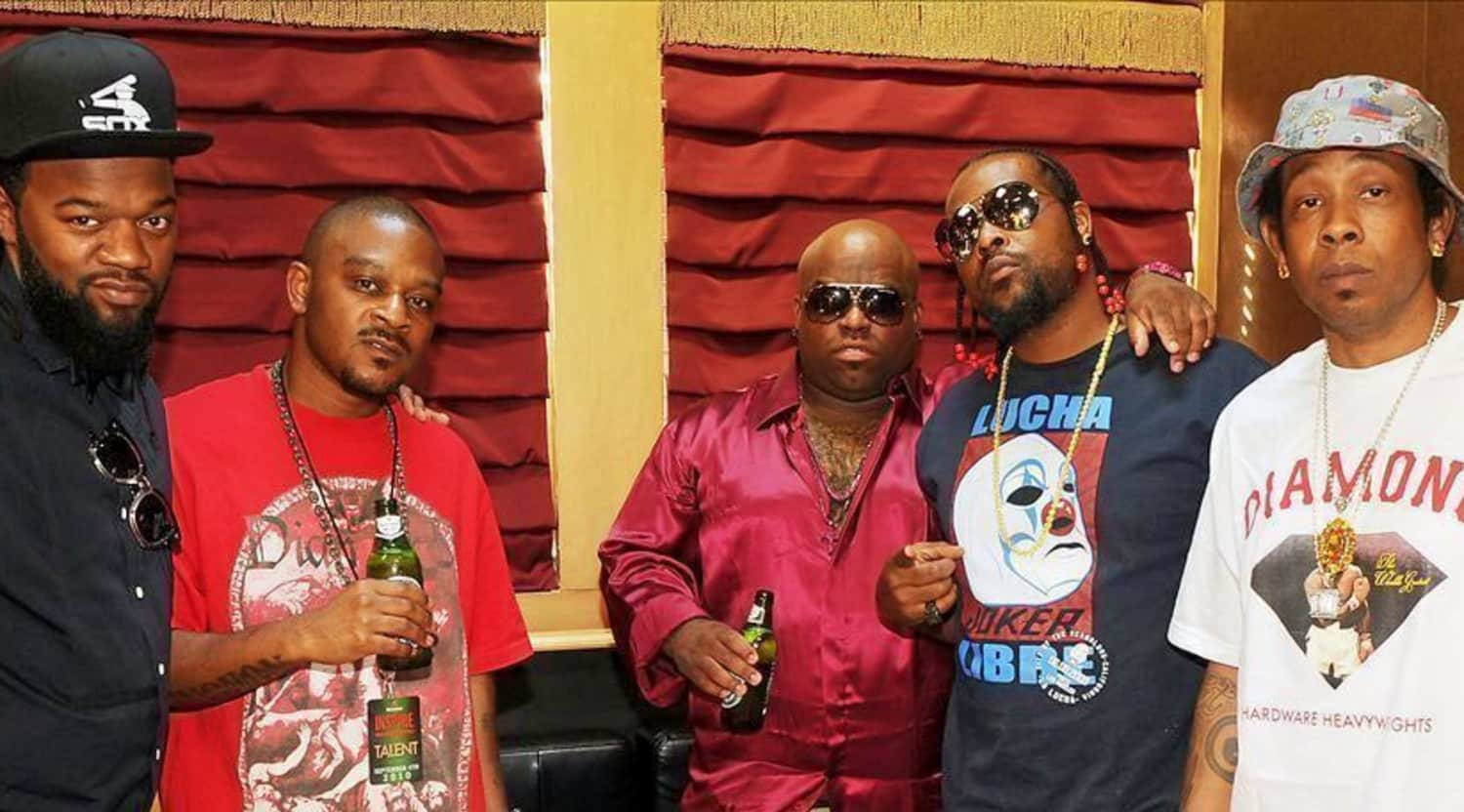 Rovi
Goodie Mob Tickets
Goodie Mob Tickets
Goodie Mob is a hip hop group that formed in Atlanta, Georgia in 1991 and has gone on to become one of the biggest and most well respected groups in the genre. They have appeared on stage at some of the biggest festivals and with some of the biggest musical acts in the world. They well known for putting on one of the hottest shows in hip hop and are one group you need to see live. Despite their previous successes, Goodie Mob's star appears to still be on the rise especially based on the increased popularity and visibility of founding member Cee Lo Green, and they have been hitting up some of the biggest festivals in the country performing to huge audiences. Buy concert tickets for Goodie Mob from StubHub and get ready to dance.
Goodie Mob
Get your Goodie Mob tickets today from StubHub and see this popular hip-hop act based in Atlanta, Georgia. Their debut album, Soul Food was released in 1995 and went onto become a popular hit with hip hop fans around the country. Their second album followed three years later, called Still Standing. Subsequent albums have included: World Party, One Monkey Don't Stop No Show and Livin' Life as Lumberjacks
Goodie Mob Tour Dates
StubHub always has a huge selection of concert tickets to upcoming shows around the country. Be sure to peruse the list of shows and tell your friends and family members to join you at one of the many concerts taking place in various U.S. cities. One act that is terrific to see live is Goodie Mob. See what this hip hop act is truly all about. Take a look at Goodie Mob's tour dates on StubHub to see when they will be hitting the stage at a venue near you
Goodie Mob Tour Tickets
Are you ready to have a wild time at a Goodie Mob concert? Get your pair of tickets today from StubHub and start singing along to all of their well-known tunes. Some singles include: Soul Food, Dirty South, Black Ice and Get Rich to This. What are you waiting for? Get your pair of Goodie Mob tickets today. If you are a fan of rap music, then you are not going to want to miss your chance to see the '90s superstars Goodie Mob, a rap act from Atlanta, Georgia featuring music biz superstar Cee Lo Green. Get your Goodie Mob tickets from StubHub today.
Goodie Mob Tour
Goodie Mob s one of the hottest acts in all of hip hop and as such tickets to see them live are in high demand. Get some friends together and plan a night out dancing and rapping along with Goodie Mob when they take the stage. You will not want to miss out on the opportunity to see Goodie Mob, one of the hottest acts in hip hop, when they come to your town. Visit StubHub and get your own hip-hop tickets to see the phenomenal Goodie Mob live onstage. StubHub always has the best deals on all concert tickets.
Back to Top
Epic events and incredible deals straight to your inbox.