There aren't any Events on the horizon right now.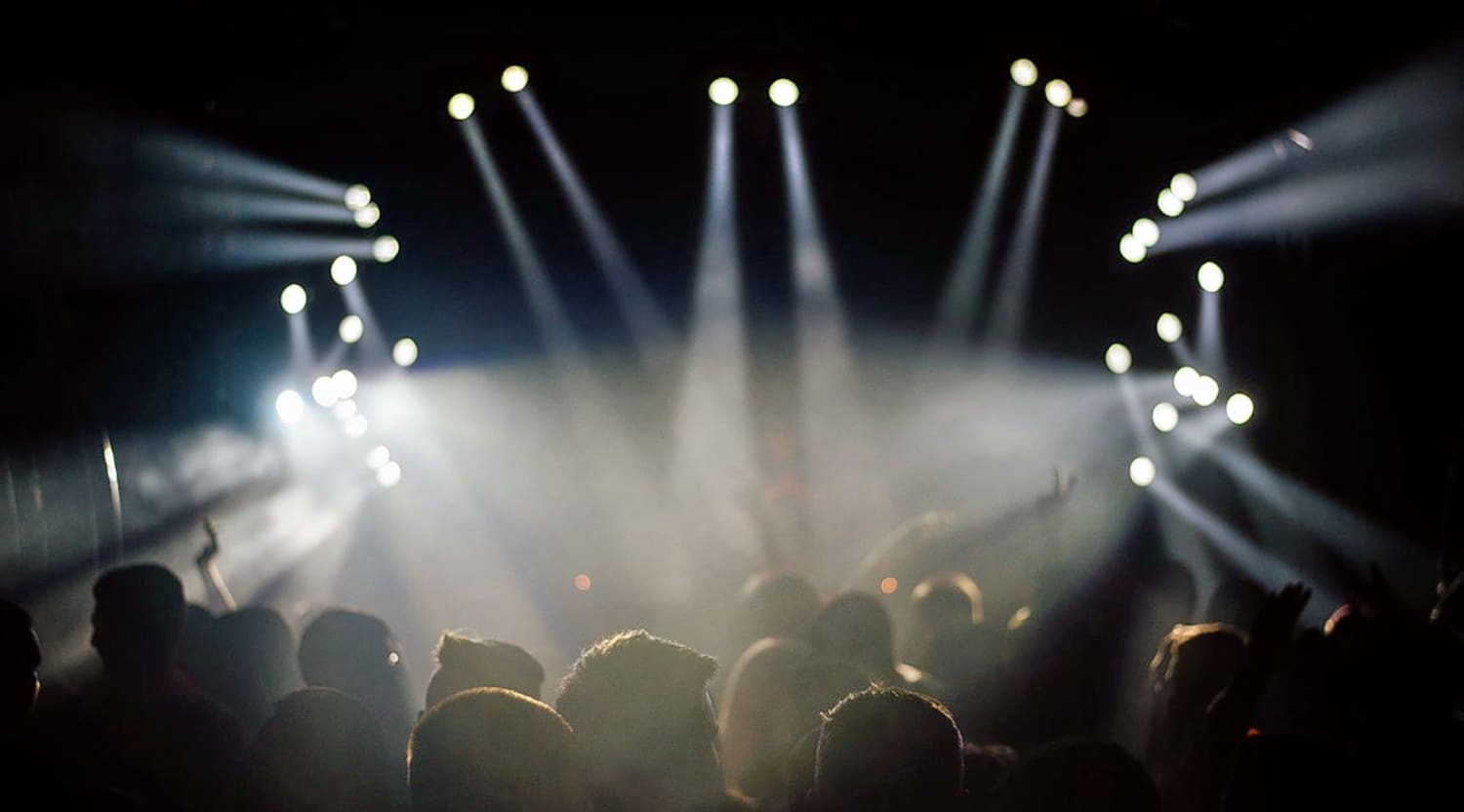 Stocksy
GOT7 Tickets
GOT7 Tickets
GOT7 is a K-pop group who quickly gained interest after its debut in January 2014 because of their martial arts tricking and b-boying in performances. They won Best New Artist at the Golden Disc Awards, New Artist Award at the Seoul Music Awards and Best Korean Newcomer at YinYueTai V Chart Awards. In 2016, GOT7 won Best Worldwide Act (Korea) at MTV Europe Music Awards. At its concerts, you will see the band perform skilled choreography to many of its songs, but the members also walk around stage to interact with fans for some tracks.
Tricking to the Top of the Charts
GOT7's first album Got It? ranked No. 2 on the Gaon Album Chart, a major music chart in South Korea, and No. 1 on the Billboard World Albums Chart. The title track, "Girls Girls Girls" peaked at No. 19 on the Gaon Digital Chart. Later that year, Got7 released another album, Got Love, that hit No. 1 on the Gaon Album Chart and No. 6 on the US World Albums Chart. Other albums that topped the Gaon Album Chart include Mad, Flight Log: Departure, Flight Log: Arrival, 7 for 7, Eyes on You and Spinning Top. Some of its most popular songs are "Never Ever," "Just Right," "You Are," "Hard Carry" and "If You Do."
Where can I buy GOT7 tickets?
You can buy tickets for GOT7 concert tickets securely at StubHub.
Where is GOT7 performing?
GOT7 is currently on a world tour that kicked off in Seoul on June 15, 2019 at the Olympic Gymnastics Arena. The band traveled to North America after two concerts in Seoul to perform in Newark, New Jersey; Toronto, Canada; Dallas, Los Angeles and Oakland, California. Other Got7 tour dates for its 2019 world tour include Sydney, Melbourne, Hong Kong, Manila, Amsterdam, Berlin, Paris, London and Madrid. GOT7 has held concerts in many other countries too, such as Thailand, Mexico, Chile, Indonesia and Japan.
What can I expect from a GOT7 concert?
GOT7 concerts are lively and fun. You get to see the members execute martial arts tricking and b-boying during the performances. The members sometimes answer fan questions in between songs. Jackson and BamBam are good at making the audience laugh with their jokes during their ments. Expect to hear fanchants and see fans holding the official lightstick at concerts as well.
How long is a GOT7 concert?
GOT7 concerts last around two-and-a-half hours to three hours.
Who are the members of GOT7?
As its name suggests, GOT7 has seven members: Jackson, BamBam, Jinyoung, Youngjae, Mark, JB and Yugyeom. JB and Jinyoung debuted as actors in Dream High 2 in 2012. Later that year, they debuted as a duo JJ Project with "Bounce." They were cast in another Korean drama, When a Man Falls in Love, in 2013. JYP Entertainment decided to put all seven members together as Got7 for the following year. JJ Project occasionally releases new music, such as its Verse 2 EP in 2017. Verse 2 hit No. 2 on the Gaon Album Chart, No. 2 on the US World Albums Chart, No. 9 on the US Top Heatseekers Chart and No. 29 on the Oricon Albums Chart (Japan). JB and Yugyeom have their own duo as well called Jus2, and Jackson occasionally releases solo music.
What is GOT7's tour setlist like?
GOT7 performs around 28 songs during its tours. It has VCRs and ments in between songs that allow the members to take a break and communicate with fans. Of the songs included in its tour setlist, four may be included in the encore. During its 2019 tour date in Dallas, Texas, the encore consisted of "Fly Remix," "Go Higher," "Shopping Mall" and "Before the Full Moon Rises." Some of the members have a solo stage during its concerts. In its 2019 tour, Youngjae had a "Gravity" solo and JB had a "Ride" solo. Popular songs included in Got7's tour setlist are "Never Ever," "Just Right," "Hard Carry," "Eclipse," "Thank You," "Lullaby" and "Miracle."
Who are similar artists?
Other K-pop artists you may like are Highlight, Exo, NCT and Big Bang. Highlight takes a humorous approach in some of their MVs and performances. They also incorporate hip-hop and R&B into their music. BigBang is known for their hip-hop style. NCT and Exo also have elements of hip-hop in their music.
Back to Top
Epic events and incredible deals straight to your inbox.