We didn't find any Events nearby, but here's what's happening in other cities.
1 Event within 150 miles from you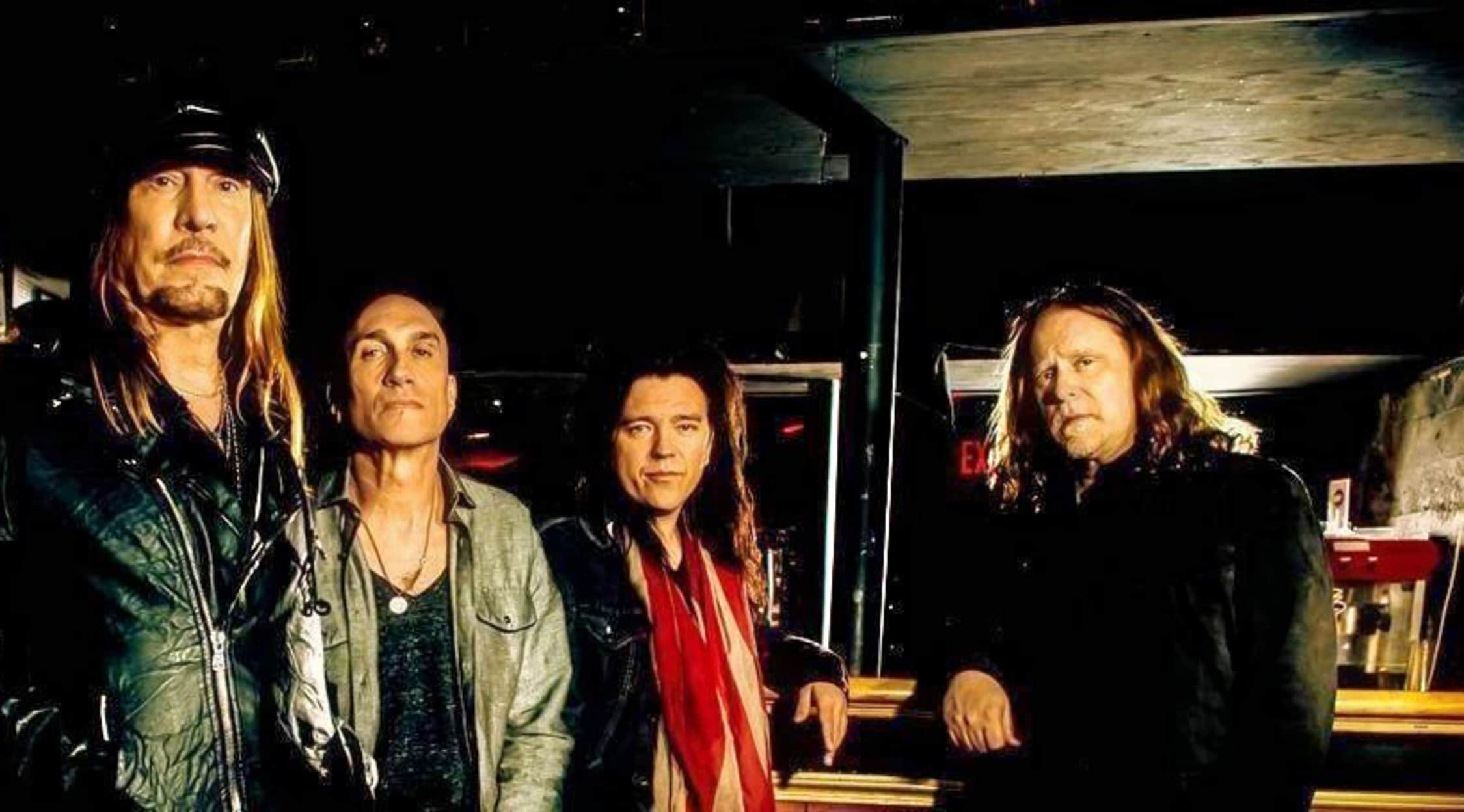 Rovi
Govt Mule Tickets
Gov't Mule Tickets
A band that has gone through many incarnations without ever betraying its authentic, original sound, Gov't Mule is still alive, kicking and jamming as hard as it ever has. In fact, known for its protracted festival jams featuring big-name guest artists, Gov't Mule even treated fans at the King Biscuit Blues Festival to an encore featuring legendary blues artists Bob Margolin and Larry McCray that lasted 40 minutes long. Gov't Mule continues its famous tradition of inviting guest artists onstage to play with the band, often from other noteworthy bands. Referred to simply as "Mule" to its fans, Gov't Mule is now a common fixture at many music festivals around North America.
Mule You
Gov't Mule was originally a side project of The Allman Brother Band members bassist Allen Woody and guitarist Warren Haynes. Since forming in 1994, it has released 10 studio albums starting with its self-titled debut in 1995. While the band has yet to win a Grammy Award, it was nominated for one in 2002 for Best Rock Instrumental Performance for "Sco-Mule." Awards Gov't Mule has won include the Best Album Jammy Award for Deja Voodoo.
Where can I buy Gov't Mule tickets?
Get your Gov't Mule tickets at StubHub.
What kind of music does Gov't Mule play?
Gov't Mule provides a trademark style of Southern rock infused with hard rock, blues rock, funk and jam band influences.
What are the names of some Gov't Mule songs?
In addition to its beloved hit "Soulshine", Gov't Mule is sure to wow fans with new jams on ole faves like "Beautifully Broken," "Traveling Tune," "Blind Man in the Dark," "Banks of the Deep End," "Broke Down on the Brazos," "Bad Little Doggie," "Stone Cold Rage," "Endless Parade," "Railroad Boy," "Time to Confess," "No Need to Suffer," "Whisper in Your Soul," "Million Miles from Yesterday" and "Mule."
Who are the members of Gov't Mule?
After Allen Woody passed away in 2000, the band cycled through several bassists, most notably Andy Hess between 2003 and 2008, until finding the one it has today: Jorgen Carlsson. Warren Haynes is still with the band on vocals and guitars and is now joined by Matt Abts on drums, percussion and vocals and Danny Louis on guitar, keyboards, trumpet and vocals.
Who has played with Gov't Mule?
Chuck Leavell, Lukas Nelson, Alvin Youngblood Hart, Steve Kimock, The Levee Horns, Lincoln Schleifer, Eric McFadden, Paul Riddle, Smoky Greenwell, Larry Campbell, Robert Randolph, Jeff Young and Jack Pearson are all past musicians of the band.
Where can I see the Gov't Mule tour?
Gov't Mule plays at locations throughout America and the world, with US stops at places like SumTur Amphitheatre in Papillon, Nebr.; Mountain Winery in Saratoga, Calif.; Britt Music & Arts Festival in Medford, Oreg.; and Red Butte Garden in Salt Lake City, Utah. This year, the band will also be playing gigs with Lynyrd Skynyrd at Treasure Island Resort & Casino in Welch, Minn. and Moondance Jam with Molly Hatchet as well in Walker, Minn. Gov't Mule will be playing with Nikki Lane at Bombs Factory in Dallas, Texas, The District in Sioux Falls, S. Dak. and Wave in Wichita, Kans., among other locations. Other artists Gov't Mule is taking the stage with on this year's tour include Dave Matthews Band and Ryan Bingham. Gov't Mule will also be playing the Outlaw Music Festival in Philadelphia, Penn., with Willie Nelson, Alison Krauss, Bonnie Raitt and others and the Borderlands Festival in Buffalo, N. Y. with Shakey Graves, Greensky Bluegrass, The Wood Brothers, Mavis Staples and others.
Who are Gov't Mule's influences?
Besides the obvious influence of The Allman Brothers Band, other influences you're likely to detect in Gov't Mule's music and performance when you see the band live include Blind Faith, Blues Traveler, Cream and The Grateful Dead.
Back to Top