We didn't find any Events nearby, but here's what's happening in other cities.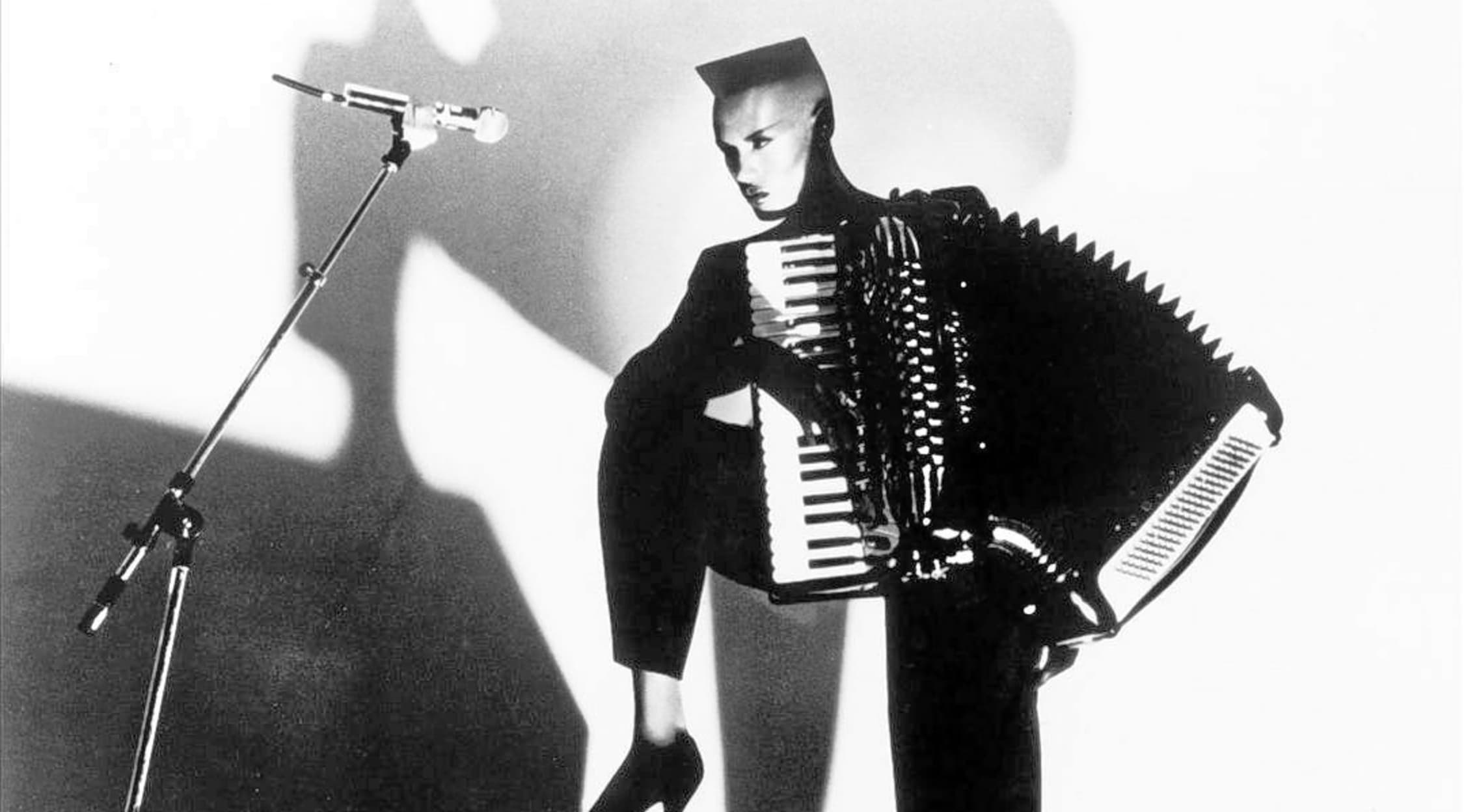 Rovi
Grace Jones Tickets
Grace Jones Concert Schedule
The famed Jamaican singer-songwriter Grace Jones is arguably one of the best known women in the entertainment industry. Whether you know her best for her incredible modeling career or for her phenomenal career as an artist, you can't deny that her creativity and knack for performing is almost other-worldly. Jones has been singing and recording popular R&B and avant-garde dance songs for decades, and now you might have the opportunity to see this model/singer/songwriter/actress in concert—and it's an experience you certainly don't wan to miss! Fortunately, thanks to StubHub you don't have to miss it, because you could score your Grace Jones tickets in a matter of minutes right here on StubHub!
Grace Jones has a couple of highly anticipated performances scheduled in the near future, and you don't want to miss out! Jones will be dominating the stage at the Afropunk Festival in Brooklyn this August, and she will also be wowing fans and critics alike at the Hollywood Bowl on September 27th—both of which are already generating incredible excitement amongst R&B and dance music lovers of all ages. Now you have the opportunity to see Grace Jones live in concert and it's sure to be one of the most unforgettable experiences of the entire year! To lock down your Grace Jones concert tickets, simply make your way to StubHub before the opportunity slips through your fingers!
Grace Jones Background
Grace Jones was born in Spanish Town, Jamaica, but by the time she was a teen she was living in New York, where she would quickly get discovered for her striking looks. She launched her modeling career at an early age, and she quickly became one of the most in-demand models in high fashion. During her modeling years, Grace Jones worked for brands like Yves St. Laurent and Kenzo Takada, and she graced the covers of prestigious fashion magazines like Vogue and Elle. Eventually, however, she decided to pursue another passion—music. Throughout the '80s, Jones released one massive hit after another, including "I've Seen That Face Before," "Slave to the Rhythm," "I'm Not Perfect," and "Pull Up to the Bumper." During this time, she also starred in various films like A View to Kill and Boomerang, solidifying her position at the very top of the entertainment world as a triple-threat. No matter where she went, music lovers flocked to her concerts and fans lined up to see this talented triple threat in action—and she definitely didn't slow down!
Over the decades, Grace Jones has remained an icon in music, film, and fashion, and now you might have the opportunity to see her in concert when she embarks on her upcoming round of shows! This is one knockout artist you will definitely need to see in concert, as she has paved the way for countless artists that followed in her footsteps. Some of the world's biggest stars consider Grace Jones a major musical inspiration, including Rihanna, Santigold, Annie Lennox, and Lady Gaga. Now it's your turn to catch the talented and charismatic Grace Jones in concert—all you have to do is lock down your tickets here on StubHub before it's too late! These shows are sure to sell out quickly, however, due to the fact that Grace Jones is considered a major entertainment icon. Fortunately, you could lock down your Grace Jones tickets in just a few quick clicks on your computer thanks to StubHub—so don't waste another minute and score your Grace Jones tickets on StubHub today!
Greatest Hits
Over the course of her music career, Grace Jones has released 10 studio albums, many of which have scored high spots on music charts worldwide. Some of her most popular songs include fan favorites like "Do or Die," "Autumn Leaves," "On Your Knees," "I've Seen That Face Before (Libertango)," "Nipple to the Bottle," "Slave to the Rhythm," "Pull Up to the Bumper," "Victor Should Have Been a Jazz Musician," and "Williams' Blood." Now you might be able to hear the incredibly talented Grace Jones perform her hits in person—all you have to do is check out StubHub's ticket selection as soon as possible!
Trivia
Grace Jones has appeared in films like Conan the Destroyer, Vamp, Straight to Hell, A View to Kill, and Boomerang.
The Experience
Grace Jones is one of the most talented and well-known artists in music history, and she's sure to put on some of the most buzzed about shows of the year this fall—and you could witness her talents in person thanks to StubHub! In just a few quick clicks on your computer, you could snag your tickets to an upcoming Grace Jones concert in your neck of the woods, so what are you waiting for? Make your way to StubHub right away and get ready for one of the most exciting concerts of the year!
Back to Top