We didn't find any Events nearby, but here's what's happening in other cities.
1 Event within 150 miles from you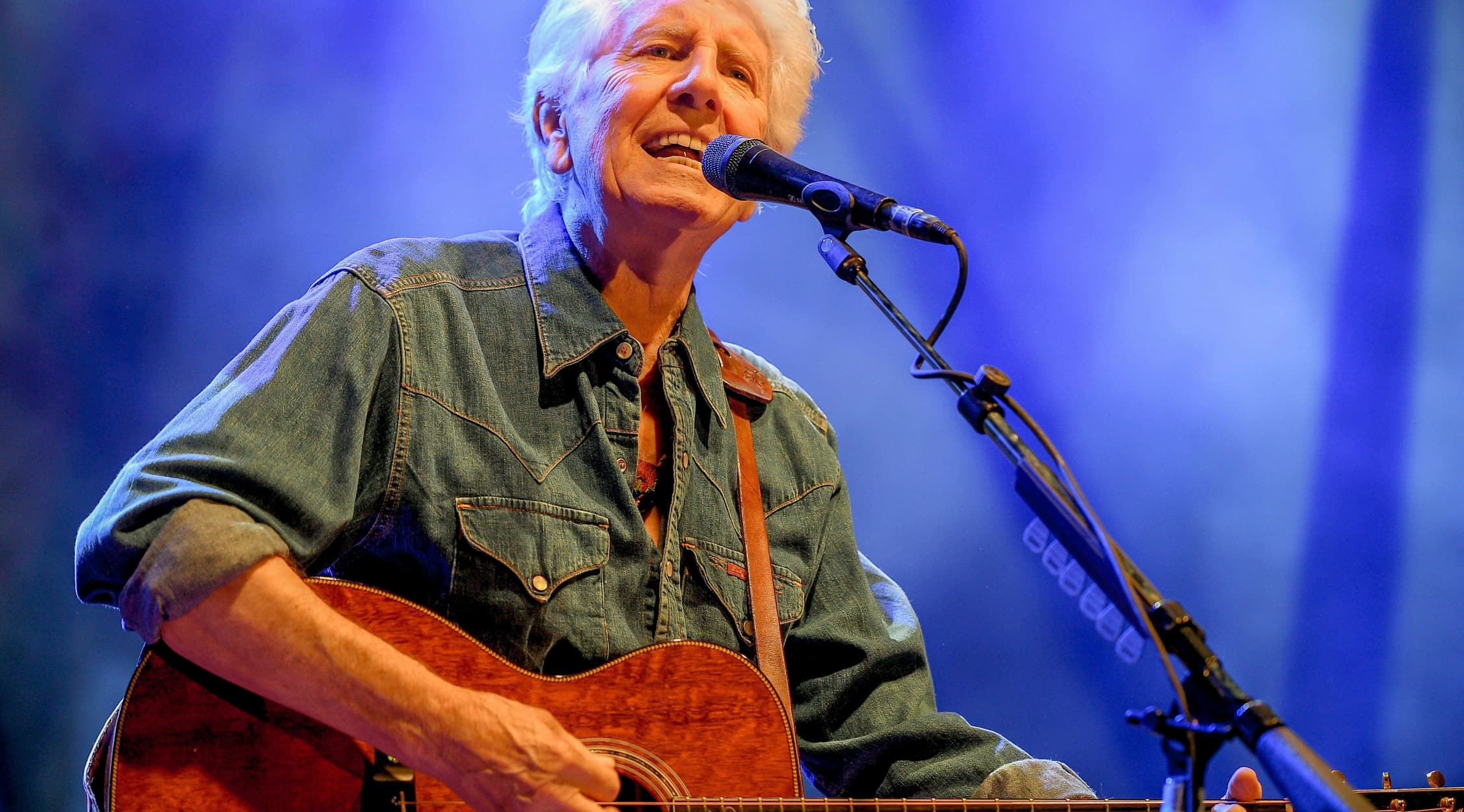 Zuma
Graham Nash Tickets
Graham Nash Tickets
Graham Nash's performing career spans several decades and bears witness to some of the most successful collaborations in the music business. Throughout the 1960s and 1970s, Nash achieved professional success as a member of widely acclaimed bands like The Hollies and Jefferson Starship. He displayed his songwriting talents on the Hollies' hits "Carrie Anne" and "King Midas in Reverse." As a member of Crosby, Stills and Nash (CSN) and Crosby, Stills, Nash and Young (CSNY), he wrote the hits "Teach Your Children," "Our House" and "Marrakesh Express" that made CSN and CSNY popular during the 1970s. Fans of Graham Nash can always expect his setlist to include musical gems from the past as well as Nash's newer repertoire.
From Pounds to Platinum: The Graham Nash Journey
Graham Nash was born in the United Kingdom and met Allan Clarke during the duo's stint in the school choir. Nash and Clarke played a skittle act in the 1950s and later joined Tony Hicks to create The Hollies. Nash left the Hollies in 1968 and moved to California, where he met Stephen Stills and David Crosby. The group's casual jam sessions led to the 1969 release of Crosby, Stills and Nash, which is widely recognized as one of the best albums ever made. It remained on American music charts for more than two years. In 1969, CSN was a headliner at New York State's historic Woodstock Music Festival. Neil Young joined CSN soon after that, and the newly formed CSNY would release its first album, Déjà Vu. Nash wrote two of the album's biggest hits, "Our House" and "Teach Your Children," which led to the album being certified platinum seven times.
Where can I buy Graham Nash tickets?
Graham Nash has acquired a loyal and significant following throughout his lengthy performing career, and tickets to his concerts sell quickly. Buy your Graham Nash tickets at stubhub.com today to be sure that you get the best seats available.
Which cities will Graham Nash cover on his 2019 tour?
The Graham Nash tour will take Nash to Canada and to the eastern United States, with an opening concert at the Wickham Festival in Fareham. His United States engagements include performances in New York, Connecticut, Pennsylvania, New Jersey, Maine, New Hampshire and Massachusetts. He will perform at the Queen Elizabeth Theatre in Toronto, Canada, before returning to give the tour's final performances in New York and Pennsylvania.
What are some of the most popular albums by Graham Nash?
The 1971 album, Songs for Beginners, marked Nash's professional debut as a solo artist. He released Wild Tales in 1974 and followed it with This Path Tonight in 2016.
What is Graham Nash's setlist?
During his 2019 tour, Nash performs several covers from his CSN and CSNY days and also includes some covers of hits by Buddy Holly, the Beatles and The Hollies. His setlist includes "Pre-Road Downs," "Marrakesh Express," "Sleep Song," "Simple Man," "A Day in the Life," "Chicago," "Our House," "Ohio," "Bus Stop," "I Used to Be a King," "Better Days," "Wasted on the Way," "Carried Away," "Military Madness," "Wind on the Water," "A Day in the Life," "Love the One You're With," "Golden Days," "Taken at All," "Just a Song Before I Go," "Cathedral" and "Find the Cost of Freedom." So far, his two-song encore has included renditions of Buddy Holly's "Everyday" and CSNY's "Teach Your Children."
What are Graham Nash's professional accomplishments?
Graham Nash was twice inducted into the Rock and Roll Hall of Fame for his work with CSN and CSNY. He published a memoir entitled Wild Tales: A Rock and Roll Life in 2013. On May 18, 2019, Nash was awarded an Honorary Doctorate in Fine Arts from Lesley University for his work in the field of photography.
Does Graham Nash have a backup band?
Graham Nash is backed by Shane Fontayne on vocals and guitar and Todd Caldwell on keyboards and vocals.
Back to Top