We didn't find any Events nearby, but here's what's happening in other cities.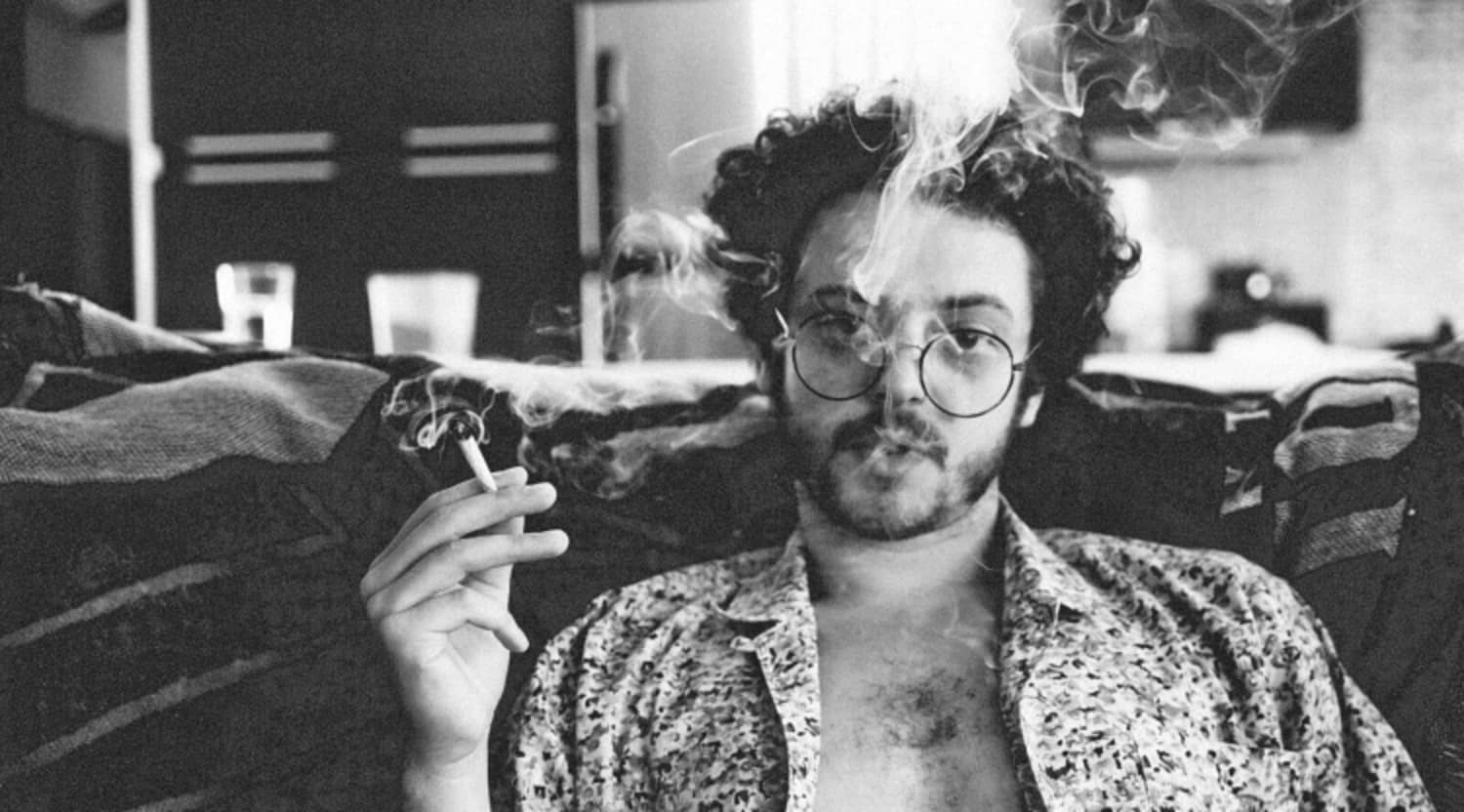 Rovi
grandson Tickets
grandson Tickets
Jordan Edward Benjamin, known as grandson, is Canadian-American singer, songwriter and musician. Currently signed to Fueled by Ramen, grandson's recent hit "Blood // Water" climbed several Billboard charts in both Canada and the US. The angsty, political vibe of the hard-hitting hit launched grandson into the music scene with his second EP A Modern Tragedy Vol. 2 released February 2019. grandson also has an activist project called XX Resistance designed to empower youth to get involved with causes close to its heart.
grandson: I Am the People
grandson's first EP A Modern Tragedy Vol. 1 released on June 15, 2018 and featured the politically-charged singles "Bills" and "Thoughts & Prayers." The five-song EP isn't just an excuse to headbang with its sharp guitar riffs and heavy beat drops. The thought-provoking songs are brutally honest. His second EP A Modern Tragedy Vol. 2 released in early 2019 featured "Blood // Water" is a powerful statement about corporate greed and potential future repercussions. The artist's expresses his anger and frustration at the world around him, along with his hope for its improvement, through his music.
Where can I buy grandson tickets?
The place to get tickets to see all of your favorite artists like grandson is at StubHub, the world's largest ticket marketplace. With StubHub's safe and easy-to-use desktop and mobile platforms, you can buy your tickets in confidence with the FanProtect guarantee.
What are some of grandson's popular songs?
While grandson is a fairly new artist on the scene, he already has several hit songs like the politically-infused "Blood // Water," "Best Friends," "Bury Me Face Down," "Apologize" "Apologize Broken Down (acoustic version)," "Despicable (collaboration with NIN9)," "Kiss Bang" and "Stigmata."
What can I expect from the setlist of a grandson concert?
During his concerts, grandson tends to stick to his own songs. Often, the show will open with "6:00" or "Stigmata." He likes to play through his roster of songs like "Thoughts & Prayers," "Fallin (Temptation)," "Despicable" and "Best Friends." The artist will toss in a cover here and there like Bob Marley's "War." He ends the show with the hard-hitting anthem about corporate greed and its consequences with "Blood // Water."
Will grandson tour in a city near me?
grandson's 2019 No Apologies Tour is covering North America and playing in 27 cities. The tour is coming to great venues like Royal Boston in Boston, Mass., Majestic Theatre Detroit in Detroit, Mich., Webster Hall in New York, N. Y., The Orpheum Tampa in Tampa, Fla. and The Underground Charlotte in Charlotte, N. C.
Has grandson won any Grammy awards?
grandson has not won any grammy awards, but in 2019, "Apologize" peaked at No. 5 on the Canada Rock chart and ranked No. 20 on the US Main chart.
What can I expect from a grandson show?
grandson is making a big splash in the music world with his hard-hitting message songs. His music is a unique blend of electronic, rap and rock with messages as powerful as the beat. Starting out with a dark stage, grandson opens his show with banger hits back to back in "Stigmata" and "6:00." Once the audience is fully engaged, he continues a powerful, highly-charged concert experience. Working his way through his engaging songs, grandson typically closes his show with his biggest hit "Blood // Water." At the close of some shows, fans get water bottles, squeeze water out of them to make water fly over the crowd during the last song. grandson will occasionally perform encores every now and then with great songs like "Bills" and "Kiss Bang."
Which artists are similar to grandson?
If you enjoy music by grandson, you may also like Twenty One Pilots, Barns Courtney, Tribe Society, Adam Jensen, Bohnes, 8 Graves, and MISSIO.
Back to Top
Epic events and incredible deals straight to your inbox.