We didn't find any Events nearby, but here's what's happening in other cities.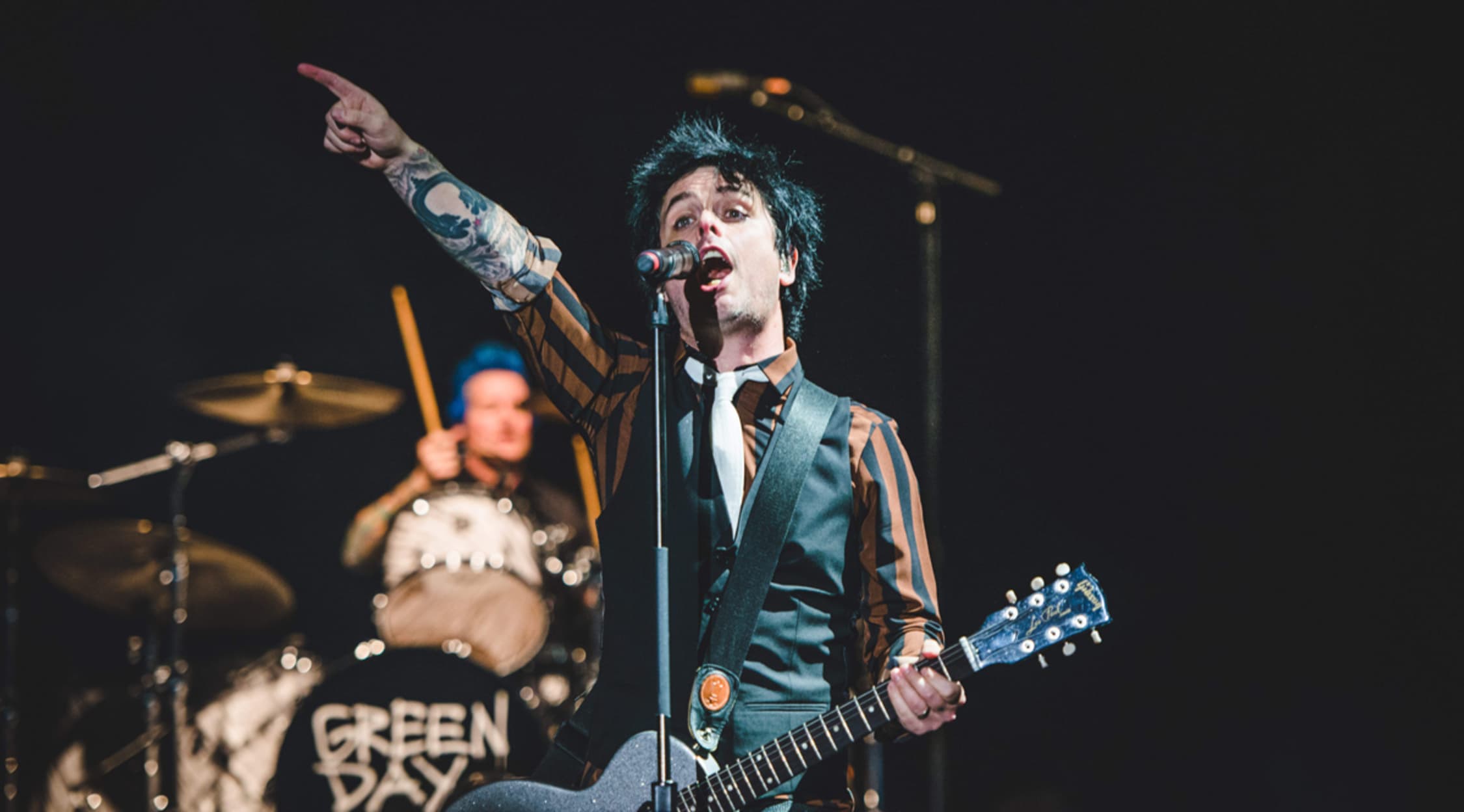 Zuma
Green Day Concert Tickets
Green Day Concert Experience
With hit albums like American Idiot and Doomie, Green Day has garnered fans of all ages. Even as they age, they continue to put out album after album along with performing stellar concerts for fans. With their experience and downright charismatic stage presence, the members of Green Day have solidified themselves as true rock stars.
What's Green Day's backstory?
Green Day is made up of lead singer Billie Joe Armstrong, bass guitarist Mike Dirnt and drummer Tre Cool. It's rare to see a three-person rock band putting on shows and making music without the addition of synths or multilayered instruments. To help recreate their classic sound on stage, the members enlisted long-time traveling guitarist Jason White as an unofficial/official fourth member of their band. The original trio got their start in the Berkley DIY punk scene after meeting in high school. While Dookie is considered their first "big" album, having been released through Reprise Records in 1994, Green Day actually released its first few albums on the independent Lookout! Records.
Where can I buy Green Day tickets?
StubHub is your source for the best tickets to Green Day concerts. With plenty of discounts and seating options, you can get the seats you want, and you can do the entire process of searching for and buying tickets on your smartphone with the assurance that all tickets purchases are backed by StubHub's FanProject guarantee.
Is Green Day classified as punk or pop punk?
Green Day is credited as being one of the bands that brought punk rock into mainstream, but punk rock's origins were about going against the mainstream. Once Green Day made it big, people started to doubt the authenticity of their punk rock status. Ultimately, punk rock is in the eye of the beholder, and Green Day still calls themselves punk rock.
How has Green Day influenced punk?
Regardless of your thoughts on Green Day's status as a punk rock band, what they've done for the genre as a whole has been monumental. Green Day went on to inspire an entire subset genre called pop punk, crafted by bands like Blink-182 and Good Charlotte, both of which toured with Green Day early in their careers. In addition, the band has always been open about their influences, prompting their fans to check out works from original punk rock bands like the Ramones and Clash decades after their original success.
What songs can I expect to hear live?
Of course you can expect to hear the mainstream hits like "American Idiot," "Holiday," "Basketcase" and "When I Come Around." However, you'll also hear deeper cuts like all six minutes of "Jesus of Suberbia" and "Longview." One staple of the live show is when Green Day performs "King For A Day" combined with a cover of "Twist and Shout." This moment is a highlight of every show as it shows just how fun and energetic the band still is even after three decades of performing.
What are some iconic moments we can look forward to at Green Day performances?
Billie Joe Armstrong always calls up a fan to play the baseline intro to "Longview." There's always a pink bunny running around the stage before and after the show as well. The bunny has become so iconic that you can even buy merchandise of him. The songs that Green Day play prior to coming to the stage are pretty specific as well.
Is Green Day currently touring?
Green Day will join Weezer and Fall Out Boy on the Hella Mega stadium tour beginning in June 2020. The band's first major trek since 2017, the tour will include North American stops at San Francisco's Oracle Park, Dodger Stadium in LA, Wrigley Field in Chicago, Citi Field in New York, and Boston's Fenway Park.
Which artists are similar to Green Day?
My Chemical Romance, The Offspring, Sum 41 and blink-182 are great options if you're looking for music that is similar to Green Day.
Back to Top