There aren't any Events on the horizon right now.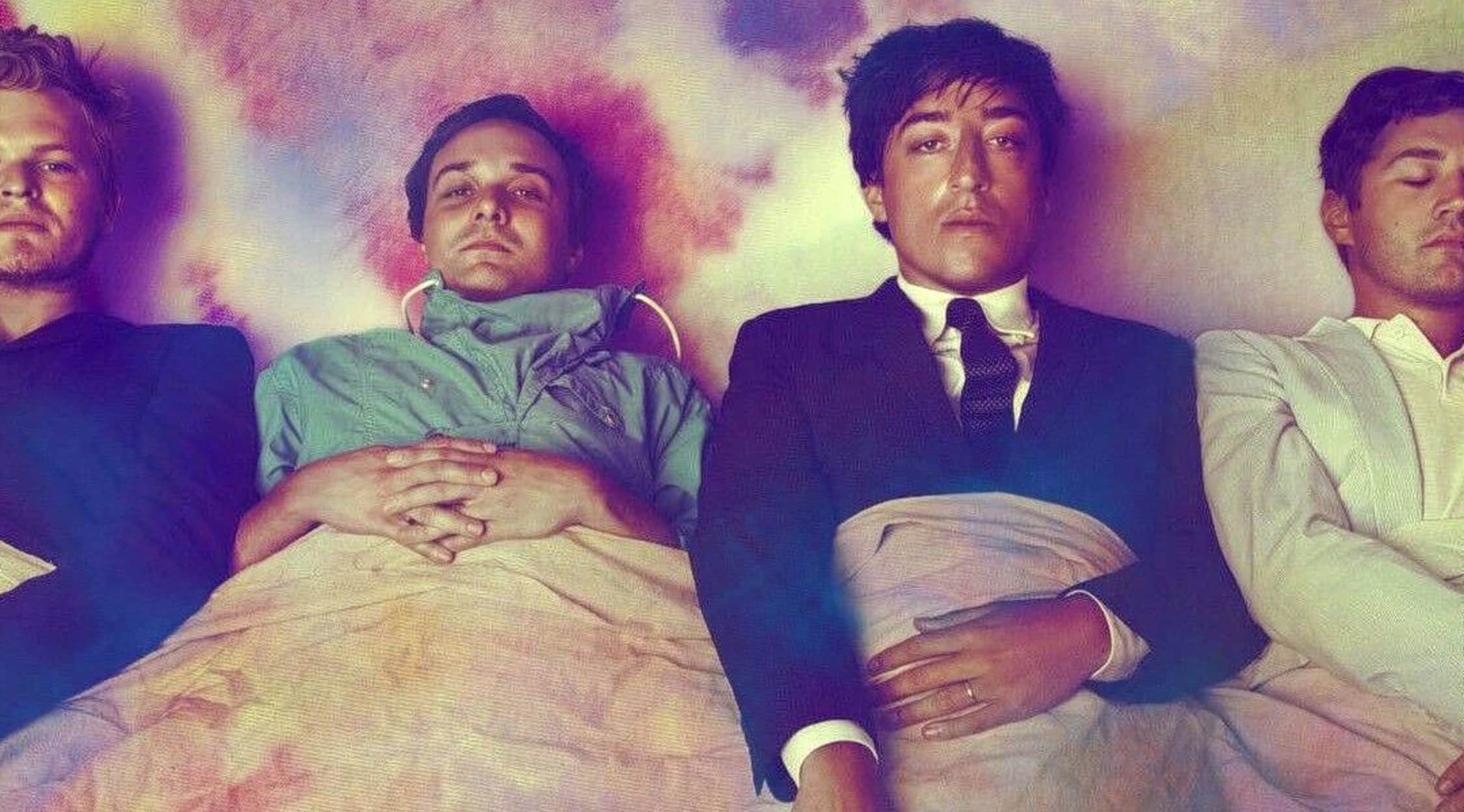 Rovi
Grizzly Bear Tickets
Grizzly Bear Tickets
Merging pop melodies with pristine instrumentation, Grizzly Bear is one of the most highly acclaimed bands of the 21st century. Its compositions are hypnotic and multifaceted, revealing more complexities with each listen. The band's professionalism is also abundantly clear when you see it perform live as its songs all teem with a heavenly quality.
The Bear Necessities
Grizzly Bear started not as a band but as a solo project of founding member and lead singer Ed Droste. The first Grizzly Bear album, Horn of Plenty, released in 2004, was mostly the work of Droste although others, such as future band drummer Christopher Bear, offered some contributions. It was well-received by publications such as Rolling Stone and Pitchfork. The membership was rounded out by Chris Taylor on guitar and Daniel Rossen on bass. With a quartet that's still intact, Grizzly Bear recorded its first full-band album. Yellow House was released in 2006 and received serious acclaim for its haunting production and rich compositions. Songs like "Knife" and "On a Neck, On a Spit" were particularly popular. Even more love came for the third Grizzly Bear album, 2009's Veckatimest. This album had a more jubilant sound as shown by the very popular song "Two Weeks." The band also saw strong commercial success for an indie rock band, with the album peaking at No. 8 on the Billboard Top 200 albums chart. Several years later, the band released Shields. Its profile was greatly raised by Veckatimest, but it wasn't about to make anything dumbed-down. If anything, Shields showed it was growing as artists. It's been described as an album greatly focused on collaboration, and the band is able to sound like a wholly cohesive unit. Shields is also the band's highest-ranking album on the charts to date, peaking at No. 7 on the Top 200 albums chart. As the years passed and the band finished touring for Shields, people started to wonder about when a new Grizzly Bear project would drop. 2017 saw the arrival of Painted Ruins, another very popular release from the band. It was another sign that Grizzly Bear is far too ambitious to just keep trying to replicate the sounds of its previous albums. Its older work continues to hold up, but its newer work shows it's still got plenty left to say.
Where can I buy Grizzly Bear tickets?
Should you be wanting to see Grizzly Bear live, you should definitely get your tickets at StubHub. The FanProtect guarantee means you can be assured that your purchase is valid and that you'll be protected should something come up.
Where is Grizzly Bear playing?
Grizzly Bear doesn't have any upcoming tour dates. The band most recently performed at the Just Like Heaven Fest in Long Beach, California.
What can I expect from Grizzly Bear?
Some live shows aren't all that great because one member of a band is expected to carry most of the weight. That's not the case with Grizzly Bear as all four members are not only incredibly talented, but they also have great chemistry with one another. Every single member is in tune, not only in their harmonies and instrumentation but also in how they work with one another.
How long is a Grizzly Bear concert?
Grizzly Bear concerts are usually about 50 minutes for festival slots and 90 minutes for headliner appearances.
What is Grizzly Bear's live setlist like?
Grizzly Bear has such an accomplished discography that any setlist is going to be a good one. Recent shows have mainly included songs from its last three albums, with most being from Painted Ruins. Among the most-played songs at Grizzly Bear concerts are "Two Weeks," "While You Wait for the Others," "Ready, Able," "Knife" and "Sleeping Ute."
Who has Grizzly Bear toured with?
Grizzly Bear has toured with many other acclaimed acts. These include Radiohead, Florence and the Machine and Spoon.
Does Grizzly Bear perform covers live?
Grizzly Bear doesn't typically perform covers live. However, it has performed the song "He Hit Me (It Felt Like a Kiss)" by The Crystals live.
Back to Top