We didn't find any Events nearby, but here's what's happening in other cities.
Guided by Voices tour venues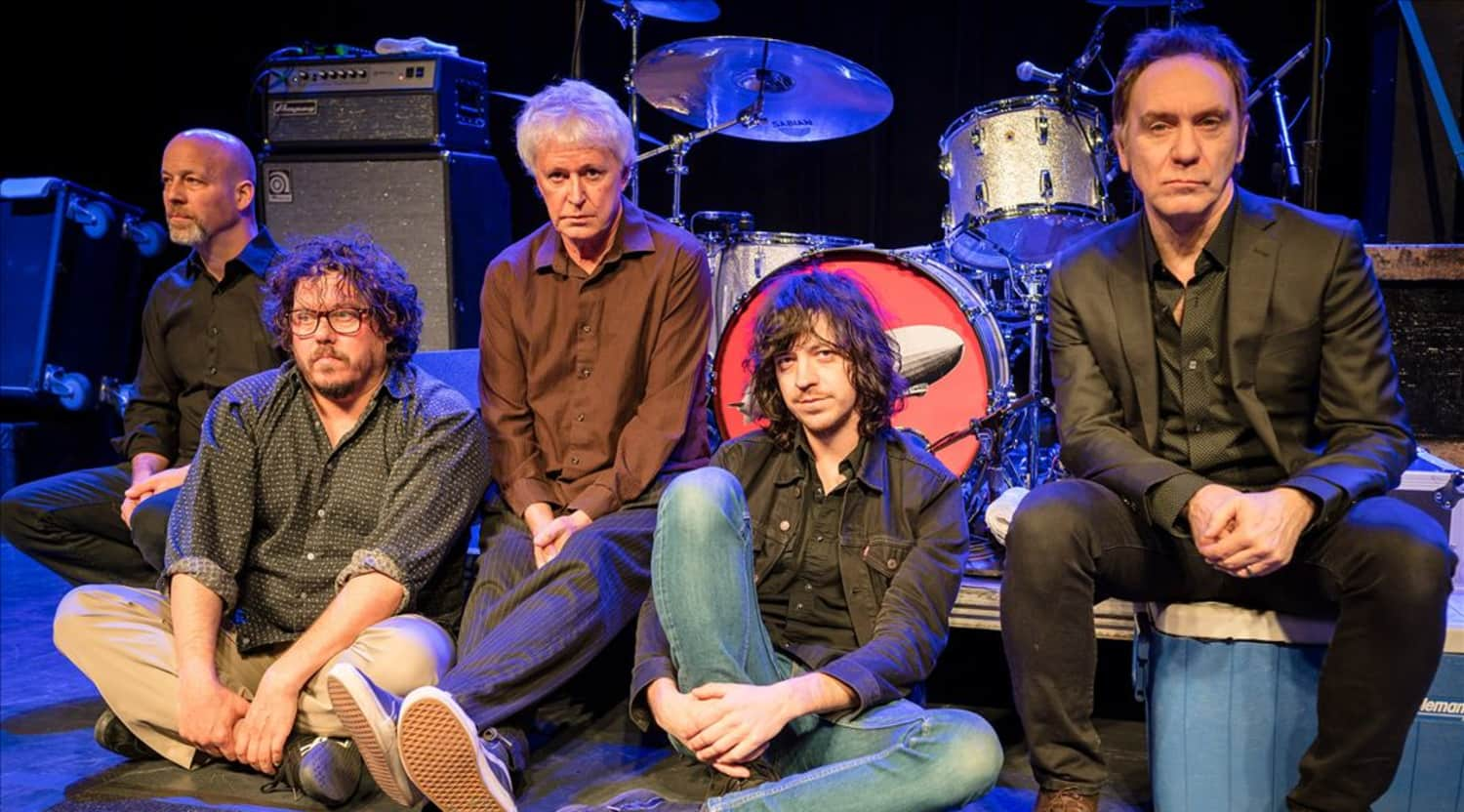 Tony Nelson
Guided by Voices Tickets
Guided by Voices Tickets
With a career spanning over 30 years, Guided by Voices from Dayton, Ohio, is an indie rock institution. Led by founding member and songwriter Robert Pollard, GBV - as its ardent fan base refers to the band - has released over 100 eclectic albums and singles with its latest album Warp and Woof appearing in 2019. The band has attracted lavish critical attention over the years for Pollard's songwriting prowess and his ability to summon timeless melodies. Guided by Voices is equally renowned for its riotous stage show fueled by Pollard's athletic performing persona, fan appreciation and punky energy.
From Lo-Fi to Arenas
Robert Pollard was a schoolteacher in the 1980s when he began releasing records as Guided by Voices. The band left obscurity in 1994 with the release of Bee Thousand, a critically lauded album that drew on multiple eras and genres of rock and pop. Embracing a style that Pollard called "lo-fi arena rock," the album was cited by Pitchfork Media as the No.1 album of the 1990s. Throughout the '90s, Guided by Voices released a series of celebrated albums such as Alien Lanes and Under the Bushes, Under the Stars before signing with a major label in 1999, releasing Do the Collapse in that year. Its single, the power ballad "Hold on Hope," made a moderate splash on radio and was memorably covered by Glen Campbell the following year. Rotating through a cast of band members, GBV maintained both a devoted base of fans and critical acclaim. In 2010, the original lineup reunited for the Matador at 21 festival in Las Vegas. The band continued to record and tour throughout the 2010s with six albums released between 2012 and 2014 alone.
Where can I buy Guided by Voices tickets?
StubHub, the world's largest ticket marketplace, offers secure and efficient access to Guided by Voices concert tickets via its mobile and desktop platforms.
Are Guided by Voices touring in 2019?
Upon the release of Warp and Woof, the current lineup is touring Europe, Canada and the US from May to December 2019. In addition to playing European festivals, the band will appear at venues including the Grog Shop in Cleveland, Ohio, the Black Cat in Washington, D.C., and the Teragram Ballroom in Los Angeles, Calif.
Who are the current members of Guided by Voices?
In addition to Pollard, the current lineup includes Doug Gillard on guitar and backing vocals, Bobby Bare Jr. on guitar, Mark Shue on bass and Kevin March on drums. Gillard and March have played in previous incarnations of the band. This version of the band has played together since 2016.
What is a Guided by Voices tour setlist like?
As per custom, the band's lengthy sets include songs from the current album, fan favorites and deep cuts seldom played on earlier tours. This year, sets include songs such as "Teenage FBI," "Motor Away," "Things I Will Keep," "The Best of Jill Hives," "I am a Scientist," "Space Gun," "End It with Light" and others.
How long are Guided by Voices' live sets?
The band's sets include up to 60 songs taken from across its vast catalog. Its sets run around two hours or more. On December 31, the group will play a special New Year's Eve concert in which it will tackle 100 songs.
What other bands might I like if I like Guided by Voices?
Front man Pollard has often stated that his band is based on the "4 P's" - namely pop, punk, progressive and psychedelia. Artists who play in a similar vein include Yo la Tengo, Ty Segall, Tame Impala and The Who.
Back to Top
Epic events and incredible deals straight to your inbox.