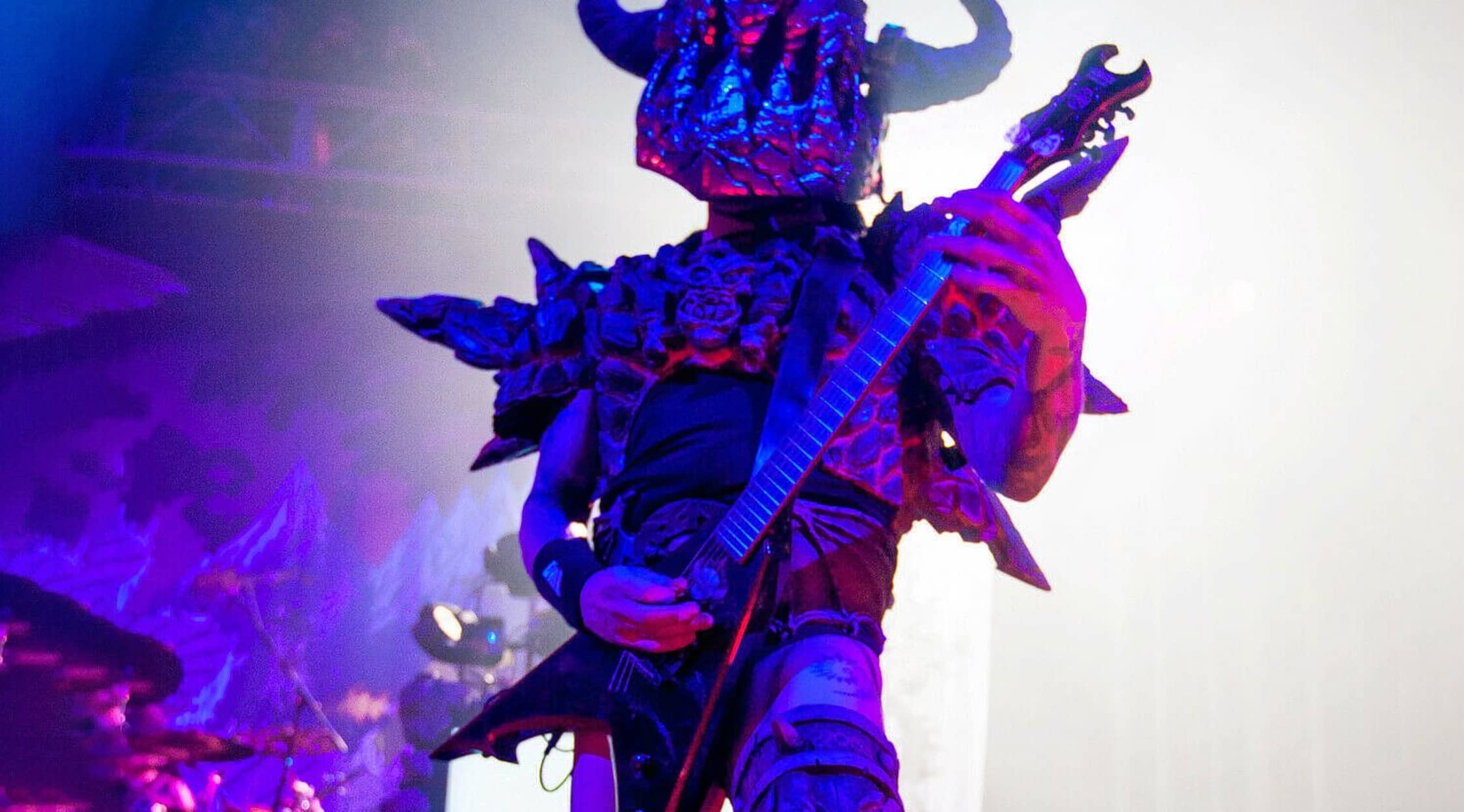 Zuma
Gwar Tickets
GWAR Concert Schedule
GWAR, the consistent and charismatic heavy metal satirists, are heading out for an extensive U.S. tour that will blow your mind. Don't miss the one and only GWAR and their signature stage show when they arrive at a location near you. You can see GWAR on iconic stages such as The Electric Factory in Philadelphia, the 9:30 Club in Washington, Harpos in Detroit, and more! GWAR's live shows will extend the limits of believability, so don't miss out on your chance to see this one-of-a-kind thrash metal act live and in the flesh. Don't see GWAR coming to a location near you? Keep checking back with StubHub, your premier source of online concert tickets.
About GWAR
GWAR (popularly believed to stand for God What an Awful Racket, despite the group's protestations to the contrary) are the thrash metal version of Spinal Tap's more mainstream satire. Gory, scatological, and sexually perverse, GWAR were established in Richmond at Virginia Commonwealth University as an experimental marketing strategy concocted by several dancers, art students, and musicians. The band claimed to be all-powerful galactic warriors, born of extraterrestrials stranded in Antarctica and initially descended from the lowest scum of the universe, who intended to slaughter and/or sexually enslave the human race.
All band members perform under pseudonyms, and their names illustrate the group's dark humor. The core group was comprised of vocalist Oderus Urungus (born Dave Brockie), guitarist Balsac the Jaws of Death (born Steve Douglas), guitarist Flattus Maximus (born Peter Lee), bassist Beefcake the Mighty (born Michael Bishop), and drummer Jizmak the Gusher (born Brad Roberts). Meanwhile, satellite characters included Hunter "Techno-Destructo" Jackson, Danyelle "Slymenstra Hymen" Stampe, Charles "the Sexecutioner" Varga, and manager Don "Sleazy P. Martini" Drakulich.
The band quickly solidified their unique identity as the musicians played in bizarre getups made of papier-mache and latex, while the live show itself included corpses discharging washable bodily fluids into the crowd, fake pagan rituals, and occasionally a giant mechanical maggot. Unsurprisingly, the authorities of several locales did not take kindly to the band – Charlotte, North Carolina banned the act for a year and charged Urungus with obscenity, and in 1993 a GWAR concert was shut down by police in Athens, Georgia. With the assistance of ACLU, however, the band sued and settled out of court, with the resulting victory money being donated to charity. The band is perhaps most esteemed for their visual production, which has historically been far more visionary than their actual music. Indeed, GWAR received a somewhat surprising Grammy nomination in 1993 for "Phallus in Wonderland", their long-form home video.
GWAR have seen numerous lineup changes over the decades, but this potential problem is mitigated by the fact that the group's characters are constant and can be performed by any musician. Despite a gradual wane in media attention, the band have proven themselves to be a consistent presence on the live circuit. However, unlike most career bands, GWAR have issued almost as many videos as albums. In addition to "Phallus in Wonderland", the band have assaulted the eyes of their fans with 1994's "Skulhedface", 1997's "Rendezvous with Ragnarok", 1998's "Dawn of the Night of the Penguin", 2001's "It's Sleazy", and a host of other films.
Musically, the band's early 1990 classic Scumdogs of the Universe is recognized as one of their most entertaining sets. Following albums, such as 1993's This Toilet Earth and 1999's We Kill Everything have revisited many of the shock elements that earned them notoriety in their early days. After a lengthy hiatus, GWAR returned in 2004 with a new DRT Entertainment deal and a new record, War Party. The concert document, Live from Mt. Fuji (despite its name, it was taken from a show in Pittsburgh, Pennsylvania), was issued the next year, and GWAR re-entered the studio for 2006's Beyond Hell, a concept album/rock opera about the group's journey to Hell. After celebrating their 25th anniversary and re-signing with Metal Blade in 2009, the band released another concept album, Lust in Space, in which they left Earth to battle their nemesis Cardinal Sin in outer space. In 2014, founding member Dave Brockie passed away at the age of 50.
Previous Hits
GWAR's most commercially successful albums are 1991's America Must Be Destroyed, 2006's Beyond Hell, 2010's Bloody Pit of Horror, and 2013's Battle Maximus.
From the outset, riffing on heavy metal clichés while skilfully composing within the genre has been one of GWAR's strengths. America Must Be Destroyed, the band's third album, offers a set of tracks that don't disappoint in the gross and grosser categories. The set also boasts better performances and tighter pacing. "Ham on the Bone", the note-perfect thrash opener, should confuse GWAR neophytes who haven't yet caught onto the joke.
Just like their 1995 release Ragnarok, GWAR's 2006 album Beyond Hell is hobbled by its thematic obligation. Although a journey to Hell might be an inspired rock opera concept that would lend itself to a glorious stage set, the band's commitment to keeping the story going has made them lose sight of the grand sleaze and funny lines that make them stand out. Still, the release was a Top 20 Independent Albums hit.
On Bloody Pit of Horror, as with other GWAR albums, you know what's coming before you press play: gore, grisly lyrics, Metallica-style buzz-raw riffing, and so on. And guess what – that's exactly what Bloody Pit of Horror consists of. Skim through the tracklist, which includes titles such as "Hail, Genocide", "A Gathering of Ghouls", and "Zombies, March", and you'll know what awaits you.
Battle Maximus, the 13th album from the blood-spattered, long-suffering, and satire-laden metal/miniature kaiju group GWAR, is the first of their releases after the death of lead guitar player Cory "Flattus Maximus" Smoot, who is replaced here by Brent "Pustulus Maximus" Purgason. Another GWAR debut comes in the form of new Beefcake the Mighty bassist Jamison Land.
Trivia
For each new album, GWAR create a new stage act.
The GWAR Concert Experience
Prepare to experience thrash metal at a level you never thought possible. With over twenty years of no-holds-barred performances and surprisingly capable heavy metal material, GWAR are one of the most entertaining and eccentric metal acts in the industry. With a stage show that challenges everything believable and decent, GWAR provide a concert experience that never disappoints. Don't wait – start planning your GWAR concert experience today!
Back to Top
Epic events and incredible deals straight to your inbox.