There aren't any Events on the horizon right now.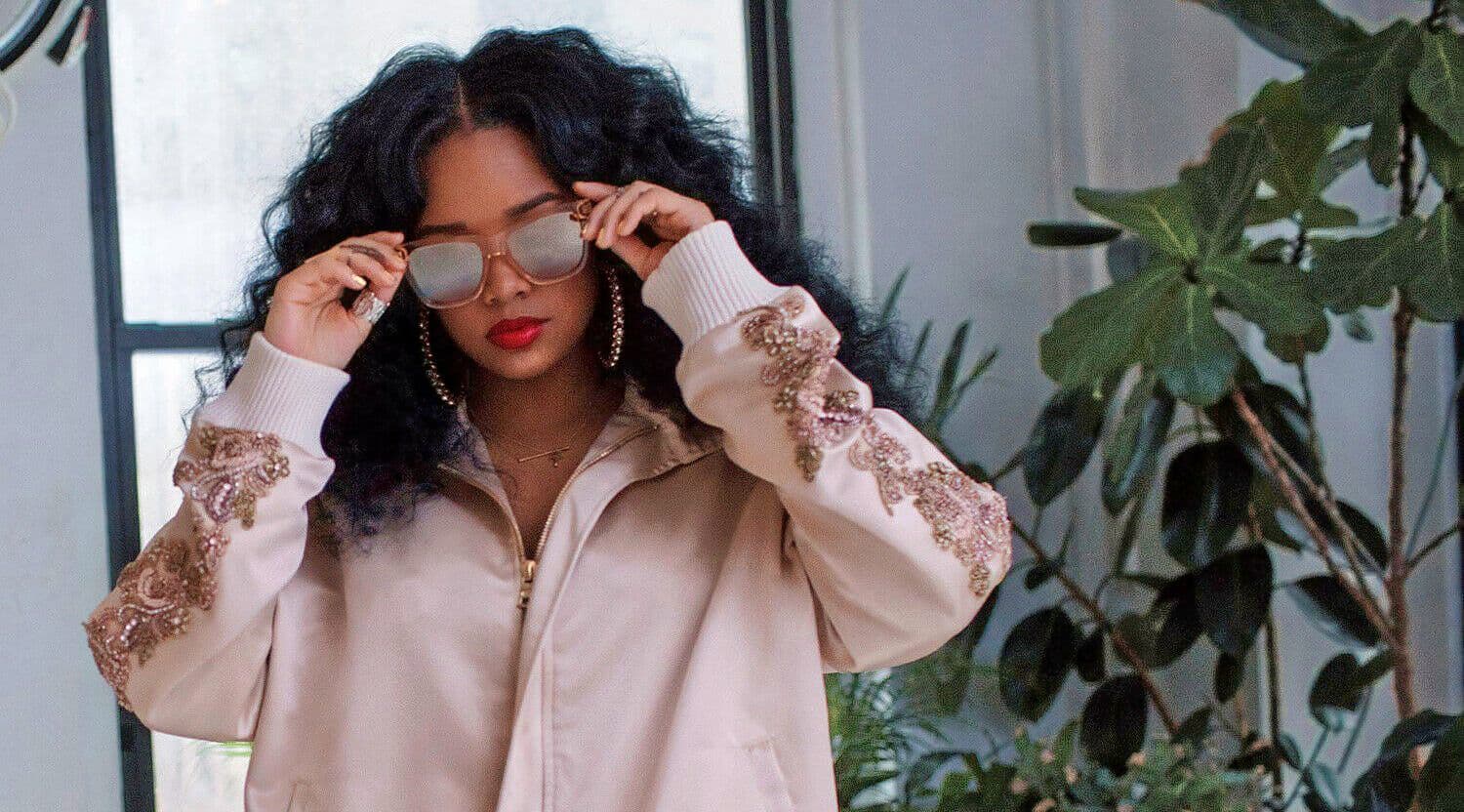 Rovi
H.E.R. Tickets
H.E.R Tickets
Gabriella Wilson, aka H.E.R., is a multitalented singer-songwriter and musician from Vallejo, California. H.E.R., which stands for Having Everything Revealed, garnered the attention of music superstar Rihanna in 2017 with her smooth vocals and catchy hooks. H.E.R. is an R&B singer with strong soul and jazz influences. At the time, the singer was already signed to RCA and working on her debut self-titled EP H.E.R.. In October of 2017, the EP became a chart topping instant hit by reaching No. 1 on the Billboard US R&B charts and No. 14 on the Billboard US R&B and Hip Hop charts. Since then, she has released five albums and ten hit singles. H.E.R. hasn't stopped touring either. In 2017, she headlined her own Lights On tour and went on to participate in Bryson Tiller's Set It Off tour later the same year. In 2018, she launched her I Used To Know Her tour and later joined Chris Brown on his Heartbreak Is a Full Moon tour. In 2019, she went on the This is America tour with artist Childish Gambino.
More Than a Pretty Face
H.E.R. has gained some notoriety for her refusal to show her face in music videos. The artist donned her now iconic round sunglasses and red lipstick to keep the focus on her music, not her looks. Often called a child prodigy, H.E.R. started performing at age twelve and at fourteen began to be mentored by R&B artist Alicia Keys. That year, she released a single under her name, Gabi Wilson, but something wasn't quite right. Two years later she rebranded and emerged as H.E.R., making a huge splash in the R&B industry and quickly gaining attention from stars like Usher, Rihanna, and Bryson Tiller. Despite her success, H.E.R. remains an enigma, rarely giving interviews or showing her entire face in music videos, onstage or at red carpet events.
Where can I get H.E.R. tickets?
You can find upcoming H.E.R. tickets at StubHub, the world's largest online ticket marketplace. All H.E.R. tickets are protected with our FanProtect guarantee, so you can buy H.E.R. tickets online with complete and utter confidence.
Are there any H.E.R. Performances near me?
H.E.R. will be touring festivals in the United States and abroad. She is scheduled to appear at Lollapalooza in Chicago, Bumbershoot in Seattle, the iHeart Music Festival in Las Vegas, and Rock in Rio in Brazil. If you are very fortunate, one of these locations will be near you! Check StubHub to find out exactly when you can catch her on stage!
Does H.E.R. play any instruments?
In addition to singing and being a songwriter, H.E.R. is a multidisciplinary musician. She has been labeled a child prodigy and is an accomplished pianist, drummer, guitarist and bass player.
What are the most popular H.E.R. songs?
H.E.R. is perhaps best known for her award-winning breakout hit duet "Best Part" with Daniel Caesar. Her single, "Focus," topped the Billboard US Adult R&B charts in 2017.
Has H.E.R. won any awards?
H.E.R. has been nominated for nearly twenty awards and has won two Grammys and two Soul Train Awards. In 2018, she brought home the Soul Train Awards for Best Album or Mixtape of the Year and Best Collaboration Performance for her duet with Daniel Ceasar, Best Part. In 2019 she won the Grammy for Best R&B Performance for the same song. She also won the Grammy for best R&B album of 2019.
What other artists are similar to H.E.R.?
Fans of H.E.R.'s soulful R&B sound might also enjoy listening to Ella Mai, Jorja Smith, Bryson Tiller, Daniel Caesar, Kali Uchis and Ed Sheeran.
Back to Top
Epic events and incredible deals straight to your inbox.