We didn't find anything nearby, but here's what's happening in other cities.
There aren't any events on the horizon right now.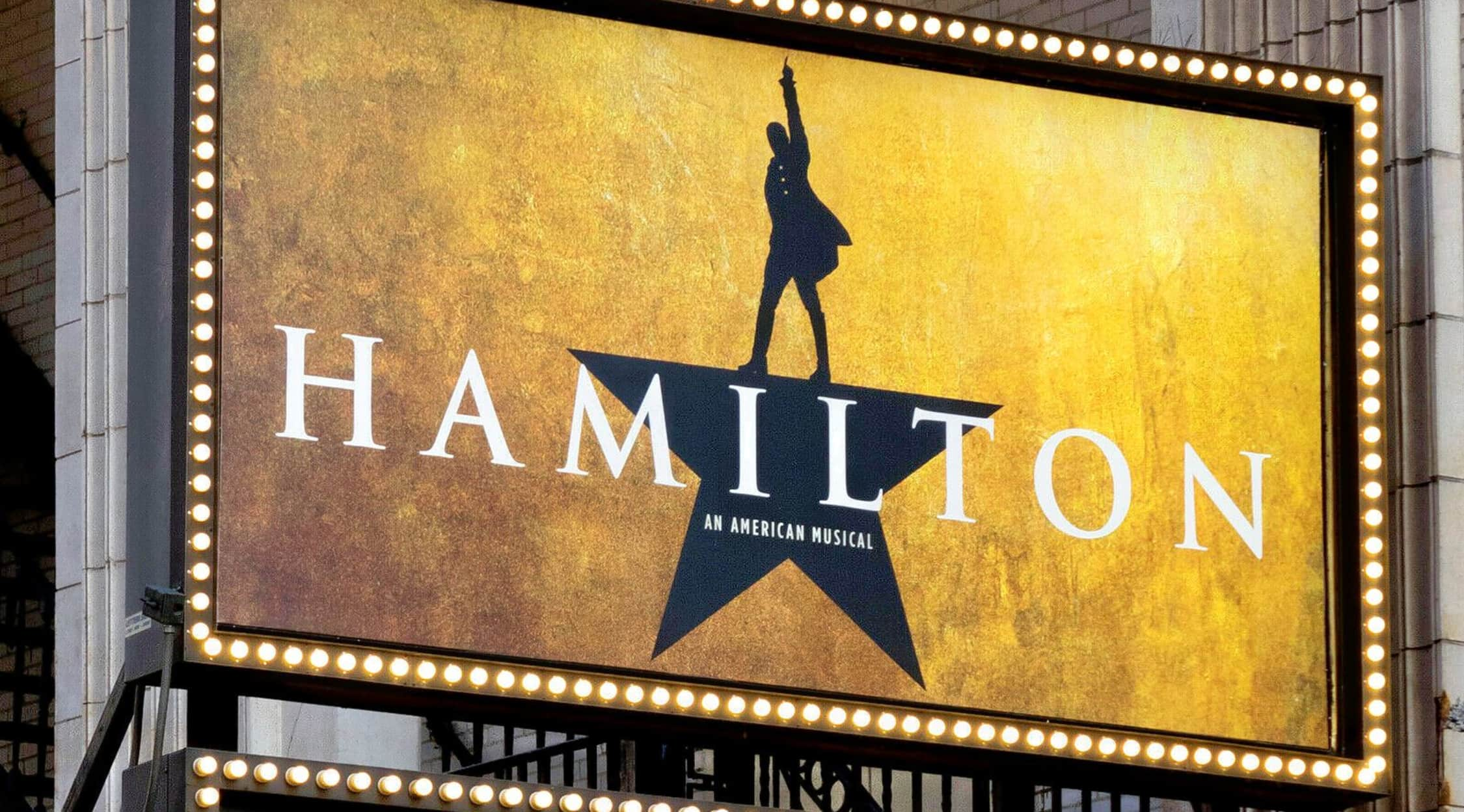 Alamy
Hamilton Atlanta Tickets
Hamilton Atlanta Tickets
Whether you're a history buff or an avid theater fan, you probably know the success story of the musical Hamilton. The award-winning Broadway production created by Lin-Manuel Miranda telling the life and times of Alexander Hamilton is finally coming to Atlanta. See the thrilling story of one of America's founders played out on stage like never before, backed up by incredible talent and great songs.
Who Lives, Who Dies, Who Sees the Show
Based on Ron Chernow's book Alexander Hamilton, Hamilton explores the life of Alexander Hamilton. Told in two acts, the play recounts Hamilton's humble beginnings as an orphan and the start of his political career in the New York colony. Through many trials and tribulations, he eventually rises to fame as one of the founders of the United States of America before meeting an untimely end at the hands of lifelong foe Aaron Burr. A thoughtful, educational and affecting theatrical experience with an eclectic soundtrack crossing over into dozens of genres of music, it's a must-see for anyone with a passion for plays.
Where can I buy Hamilton Atlanta tickets?
You can get Hamilton Atlanta tickets as well as tickets to tons of other exciting events at StubHub. StubHub has tickets for all your favorite shows, events, games and more along with valuable information on a program's history as well as showtimes and dates.
Which theater does Hamilton Atlanta play in?
Hamilton will be playing in Atlanta's Fox Theatre.
What are the show dates for Hamilton Atlanta?
Hamilton Atlanta will open in March 2020 with showings expected to run through the end of May 2020.
How many awards has Hamilton on tour won since its premier?
Hamilton is a critical smash hit and has been awarded numerous accolades since its premier in 2015. The original off-Broadway production earned a smattering of praise for all aspects of its production, resulting in an Obie Award for Best New American Theatre Work and Lucille Lortel Awards in categories ranging Outstanding Musical, Outstanding Director, Outstanding Choreographer and more. In 2016, its Broadway production won 11 Tony Awards, including Best Musical and Best Actor in a Musical. This is just a small sampling of accolades the original Broadway play has won with many more awards earned from various other productions over the years.
What is the cast list for Hamilton Atlanta?
Hamilton Atlanta is part of the show's United States tour and will be using the touring cast of actors in its performances. Notable cast members in the Atlanta production include Edred Utomi as Hamilton, Zoe Jensen as Eliza Hamilton, Josh Tower as Aaron Burr, Paul Oakley Stovall as George Washington and Peter Matthew Smith as King George.
Which songs are featured in Hamilton Atlanta?
The Atlanta showings of Hamilton will feature the full song list. This includes all of the original compositions. Some of the most famous songs in the show are "Alexander Hamilton," "My Shot," "Satisfied," "The Room Where It Happens," "One Last Time," "Burn" and "Who Lives, Who Dies, Who Tells Your Story."
What is the accessibility policy for Hamilton Atlanta's theater?
Fox Theatre's accessibility policies and guest services include wheelchair seating across the venue with wheelchair loans upon request. Accessible parking spaces are available at all three of the nearest lots to the theater in addition to curbside drop-off services. Reserved seating near the front of the stage is available specifically for guests with sight or hearing disabilities who can benefit from the proximity to the performance. Assisted listening devices are available while supplies last. Additionally, the first Sunday matinee performance of each show will have sign language interpretation services on hand.
Back to Top