We didn't find anything nearby, but here's what's happening in other cities.
There aren't any events on the horizon right now.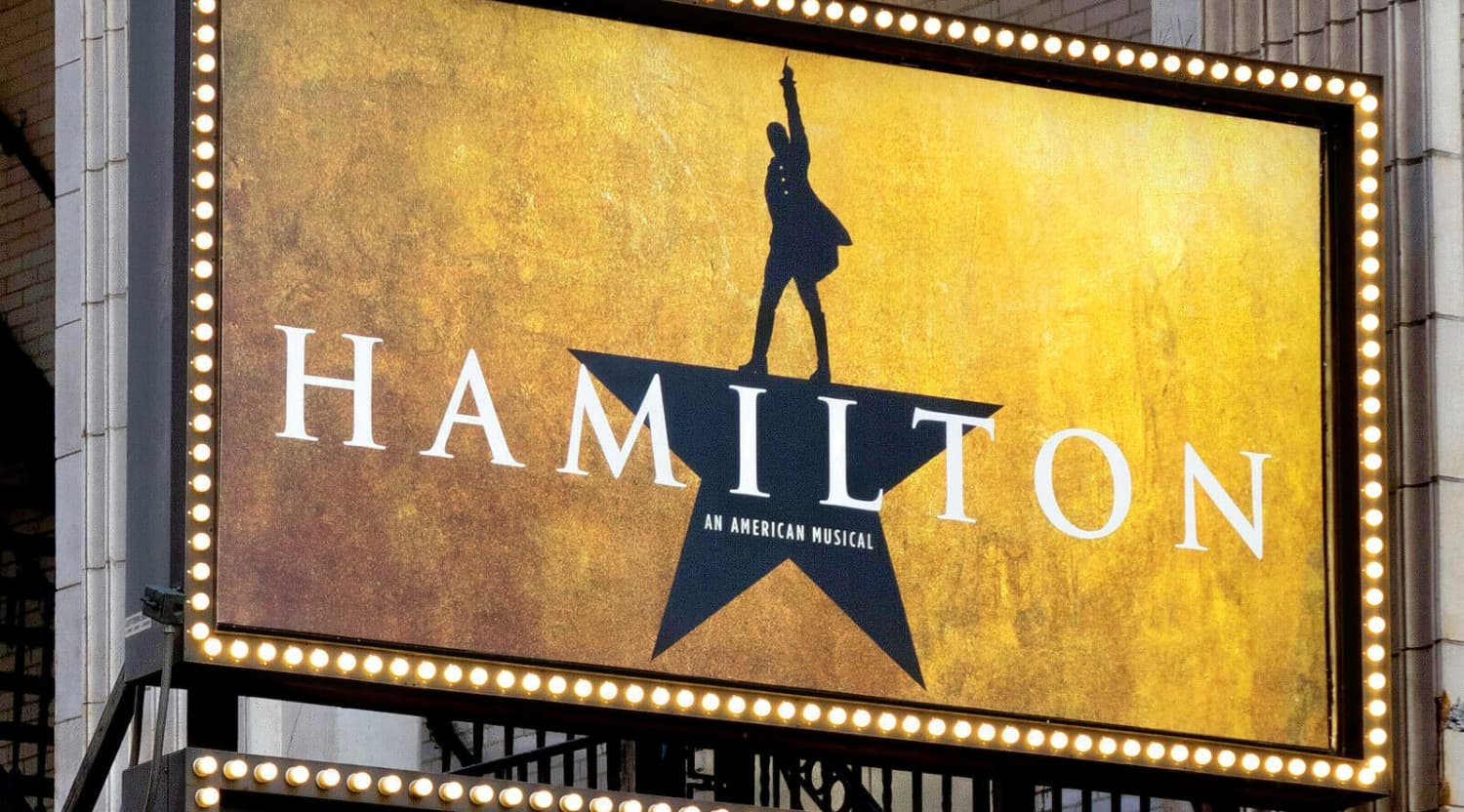 Alamy
Hamilton Cleveland Tickets
Hamilton Cleveland Tickets
Just like the original version of the Broadway show Hamilton, Hamilton Cleveland is a play about Alexander Hamilton, one of the founding fathers of America. The story is told in the form of a musical that is a mixture of singing and rapping. The show mixes musical genres such as R&B, soul, hip-hop, pop and show tunes. Not only does Hamilton have a mixture of music, but the cast is just as diverse as well. Since its debut in 2015, the musical has won a number of awards such as Best Musical and Outstanding Musical.
A True American Dream
Hamilton, the musical depicts the life of Alexander Hamilton, an orphaned native of the island of Nevis, who migrates to New York City. With its witty dialogue and non-traditional musical delivery, the production tells the story of how Burr, Elizabeth Schuyler, George Washington, Maria Reynolds and many others were instrumental in Alexander Hamilton's life. With history set to music, the audience is taken on a phenomenal journey from Hamilton's romance with Elizabeth to his quarrel with Burr as he goes on to become George Washington's Treasury secretary, help forge the constitution and much more.
Where can I buy Hamilton Cleveland tickets?
StubHub is the best place for getting Hamilton Cleveland tickets. Tickets can be purchased online quickly and securely at StubHub.
What can I expect from a Hamilton Cleveland production?
With its revolving stage, numerous numbers and constant happenings, a Hamilton Cleveland performance can seem as if it is in constant motion. Even the design of the stage puts one in the mind of a turntable, which can be quite fitting considering that the musical is heavily infused with hip-hop.
Where is Hamilton being performed in Cleveland?
Performance dates as well as locations for Hamilton may be subject to change. The last performance of Hamilton in Cleveland was at Playhouse Square. The venue is in downtown Cleveland and is one of the square's many theaters. Constructed in 1921, the Playhouse Square's State Theater, at that time, had a lobby that was the longest worldwide. Although it has since been renovated, the venue still has a seating capacity of more than 3,000 people. If you want to make sure you do not miss your chance to grab your Hamilton Cleveland tickets, you should check StubHub for upcoming shows.
How long is a Hamilton Cleveland performance?
The performance of Hamilton typically lasts just under three hours. Normally, the show itself lasts about two hours and 45 minutes and has an intermission of approximately 15 minutes.
What musical numbers are performed at a Hamilton Cleveland musical?
The show typically includes performance of numbers such as "Alexander Hamilton," "Burn," "Helpless," "Hurricane," "Stay Alive," "Take a Break," "The Story of Tonight," "Washington on Your Side," "Best of Wives and Best of Women," "History Has Its Eyes On You," "Who Lives, Who Dies, Who Tells Your Story," "The World Was Wide Enough," "The Room Where It Happens," "Say No to This," "You'll Be Back," "Blow Us All Away," "Right Hand Man," "The Reynolds Pamphlet," "It's Quiet Uptown," "One Last Time," "That Would Be Enough," "Meet Me Inside," "Guns and Ships," "The Schuyler Sisters," "The Election of 1800," "The Adams Administration," "I Know Him," "Wait For It," "Cabinet Battle" and many more.
Who wrote the music for the musical Hamilton?
Lin-Manuel Miranda wrote the lyrics as well as the music for the popular musical production Hamilton after he was inspired by the biography of Alexander Hamilton that was written by Ron Chernow. Miranda has since won numerous Tony Awards and been nominated for several others.
Back to Top
Epic events and incredible deals straight to your inbox.