We didn't find anything nearby, but here's what's happening in other cities.
There aren't any events on the horizon right now.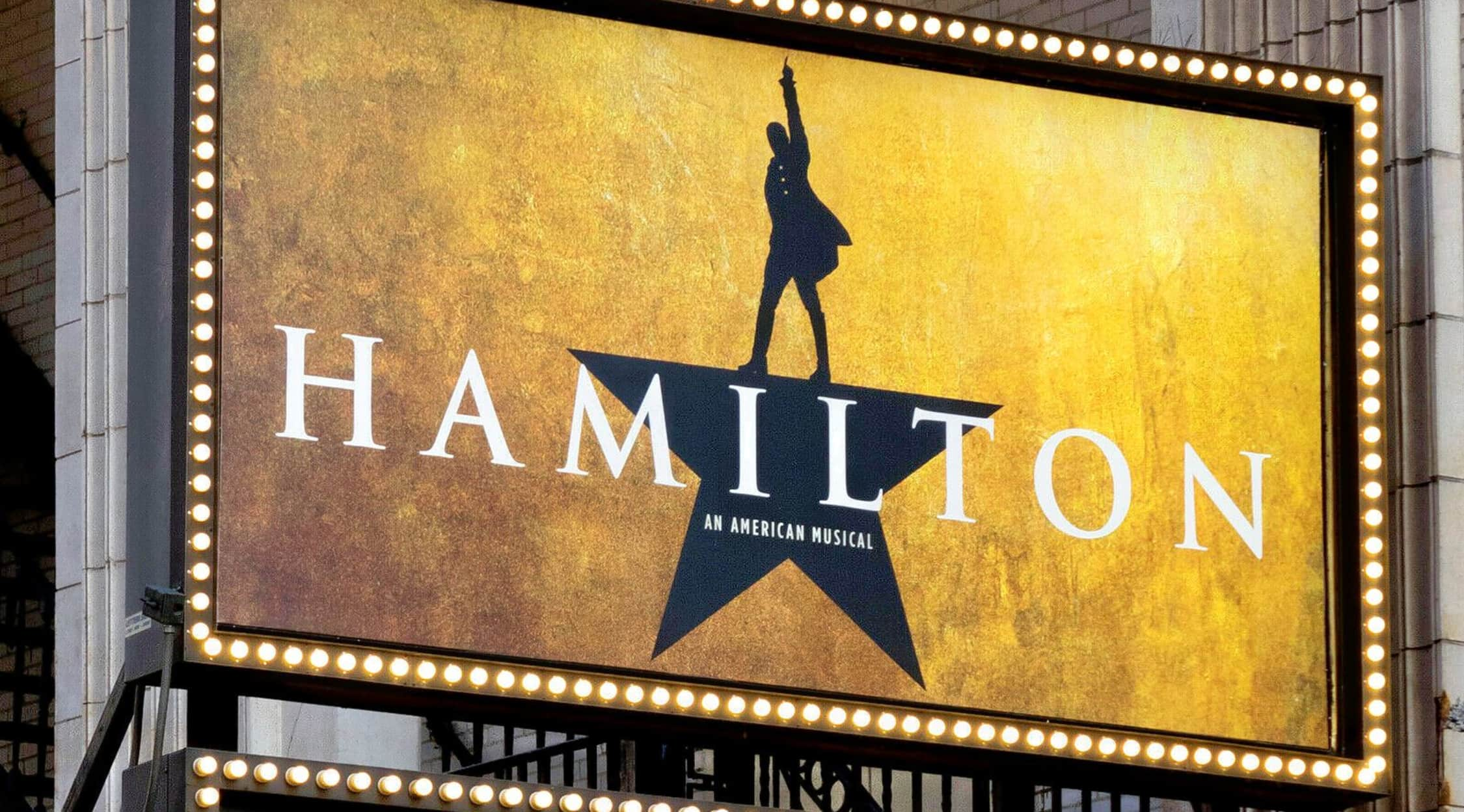 Alamy
Hamilton Costa Mesa Tickets
Hamilton Costa Mesa Tickets
Hamilton re-wrote the rules when it comes to Broadway musicals. At a time when people worried that the musical was dying, Hamilton writer Lin-Manuel Miranda showed that the genre still had plenty of life. Miranda, also the creator of In the Heights, created a dynamic and relatable world out of what could have been a stuffy history play. As the writer and star of Hamilton, Miranda brought the past to life. He mined Alexander Hamilton's life story for connections young people today could connect with. With innovative music, a diverse, youthful cast and excellent direction, Hamilton has made people excited about musicals again. This show won 11 Tonys in 2016 and continues to charm audiences today.
A New Take on an Old Story
Alexander Hamilton is one of the most important figures of the colonial period. Every American high school student learns about his role in getting the Constitution ratified. He famously died after a duel with a rival politician, Aaron Burr. But mostly, with his breeches and powdered hair, Hamilton has seemed like a remote figure. In Hamilton, Lin-Manuel Miranda brought Hamilton's story to life brilliantly. In fact, he won a Pulitzer Prize for the show. Miranda knew people would identify with Hamilton's story as an immigrant from the West Indies. Hamilton also overcame a difficult family background to reach the highest level of society. Miranda's book and his acting energized the character of Hamilton. And by adding hip-hop and modern blocking, Miranda created a hit. Hamilton is still running on Broadway, almost five years after its debut, and two Hamilton tours travel the country.
Where can I buy Hamilton Costa Mesa tickets?
StubHub is your source for Hamilton Costa Mesa tickets. As the world's largest ticket marketplace, StubHub features the best live events.
Where is Hamilton Costa Mesa being staged?
Hamilton Costa Mesa is being performed at Segerstrom Hall, in the famous Segerstrom Center for the Arts. Segerstrom Hall first opened in 1986. It seats 3,000 people. In addition to touring Broadway shows, this venue also hosts ballet and other dance performances.
Is the venue accessible for patrons with disabilities?
Segerstrom Hall is accessible for people with a variety of disabilities. Accessible seating, assistive listening devices and other accommodations are available. Contact the venue prior to the show for more information.
What can I expect from Hamilton Costa Mesa?
Costa Mesa has a long tradition of supporting touring Broadway shows. Hamilton Costa Mesa brings one of the most compelling shows in the world to this small city. The show addresses the immigrant experience in a way that resonates with many residents of Southern California. Alexander Hamilton goes from being an outsider to becoming the ultimate insider. This show is a great outing for anyone who loves theater. Because of its diversity and innovative style, Hamilton has also been a smash among people who aren't traditional theater goers. The music and dance incorporate hip-hop elements that aren't often seen in Broadway-style musicals. Teens and young adults who don't normally like Broadway shows have found a lot to identify with in this one.
How long is a Hamilton Costa Mesa tour performance?
Hamilton Costa Mesa runs for roughly two hours and 45 minutes. The show also includes an intermission.
What shows are similar to Hamilton?
Hamilton is a truly unique theater experience. There's not much out there like it. Miranda's other hit show, In the Heights has a lot in common with the show because it shares the same authorial voice. Hamilton is also similar to other groundbreaking Broadway hits like Rent and Spring Awakening. Like Hamilton, those two shows each have innovative music and tell stories about people building their lives in their own unique way.
Back to Top