We didn't find anything nearby, but here's what's happening in other cities.
There aren't any events on the horizon right now.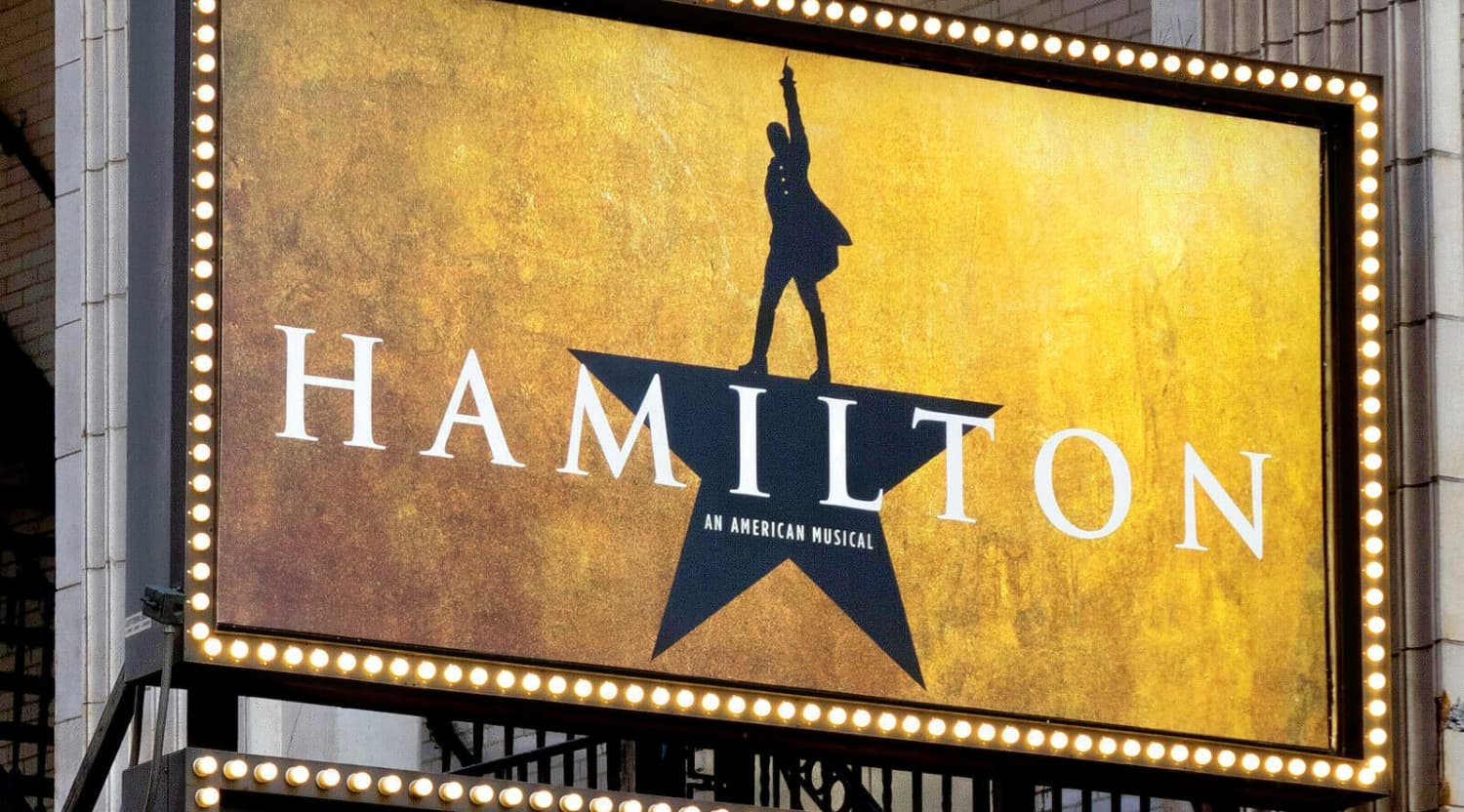 Alamy
Hamilton Dallas Tickets
Hamilton Dallas Tickets
Hamilton is one of the most popular musicals of all time, though it only had its Broadway debut in August 2015. Officially titled Hamilton: An American Musical, this impressive stage show caught the public's attention due to its modern take on the age-old musical format. By weaving together a story about the founding of the United States and subsequent feuds and fights using a combination of hip-hop, spoken word and pop, Hamilton delights the senses in a refreshing manner. Lin-Manuel Miranda, the writer of the story, lyrics and music of the entire show, uses newer genres of music to meld classic show tune music into a completely new feel for the stage.
The Forgotten American Founding Father
The rarely told story of Alexander Hamilton is the focus of this musical. Inspired by the biography Alexander Hamilton, written in 2004 by Ron Chernow, the two-act musical details important events in Hamilton's life and how he interacted with other influential figures in American politics . The story begins with Hamilton's arrival in New York in 1776 — the year of the American Revolution. There, he meets key characters Aaron Burr and Marquis de Lafayette, as well as many others. The story continues through Alexander Hamilton's time as George Washington's right-hand-man and his courtship of future wife Elizabeth Schuyler. It later covers his time on the president's first Cabinet. Impressively, all music and lyrics for the musical were written by Lin-Manuel Miranda, who also acted as the title character until late 2016. His historically accurate writing brought to light the story of this less-often thought about Founding Father, who played an influential role in the early law-making in the United States. This writing also won both Lin-Manuel Miranda and biography author Ron Chernow the 2015 History Makers Award, a prestigious award given by the New York Historical Society.
Where can I buy Hamilton Dallas tickets?
You can find Dallas tickets for Hamilton: An American Musical and other musicals, solo artists, and other live performances at StubHub. When you purchase tickets at StubHub, you get the FanProtect guarantee that ensures you ticket purchase is safe and secure.
Who was the original Broadway cast that played in Hamilton?
The original cast who played in the Broadway Hamilton musical included Daveed Diggs as Thomas Jefferson, Jonathan Groff as King George III, Christopher Jackson as George Washington, Leslie Odom, Jr. as Aaron Burr, Lin-Manuel Miranda and Javier Munoz as Alexander Hamilton.
What can I expect from Hamilton in Dallas?
Hamilton: An American Musical is a two-act show with a brief intermission. You can expect many musical pieces within the show, including solo vocal performances and ensemble pieces.
How long is the Hamilton show?
The official run time of Hamilton is two hours and 45 minutes. This running time includes a 15-minute intermission between the two main acts of the musical.
Where is Hamilton playing in Dallas?
Currently, Hamilton is not scheduled to be performed in Dallas for the remainder of 2019. The last performance occurred in the summer of 2019 as part of the Dallas summer Musicals program. You can check stubhub.com often to see when the musical will return to Dallas.
What musicals are similar to Hamilton?
Though Hamilton: An American Musical is quite unique in its musical delivery and juxtaposition of rap with show tunes, there are some similar musicals you might like as well. Jesus Christ Superstar, like Hamilton, examines historically important events in a modern context using the most popular genres of music at the time of its writing. Assassins uses a similar narrative structure and commentary on current contemporary situations, though the musical numbers significantly depart from those found in Hamilton.
Back to Top
Epic events and incredible deals straight to your inbox.