We didn't find anything nearby, but here's what's happening in other cities.
There aren't any events on the horizon right now.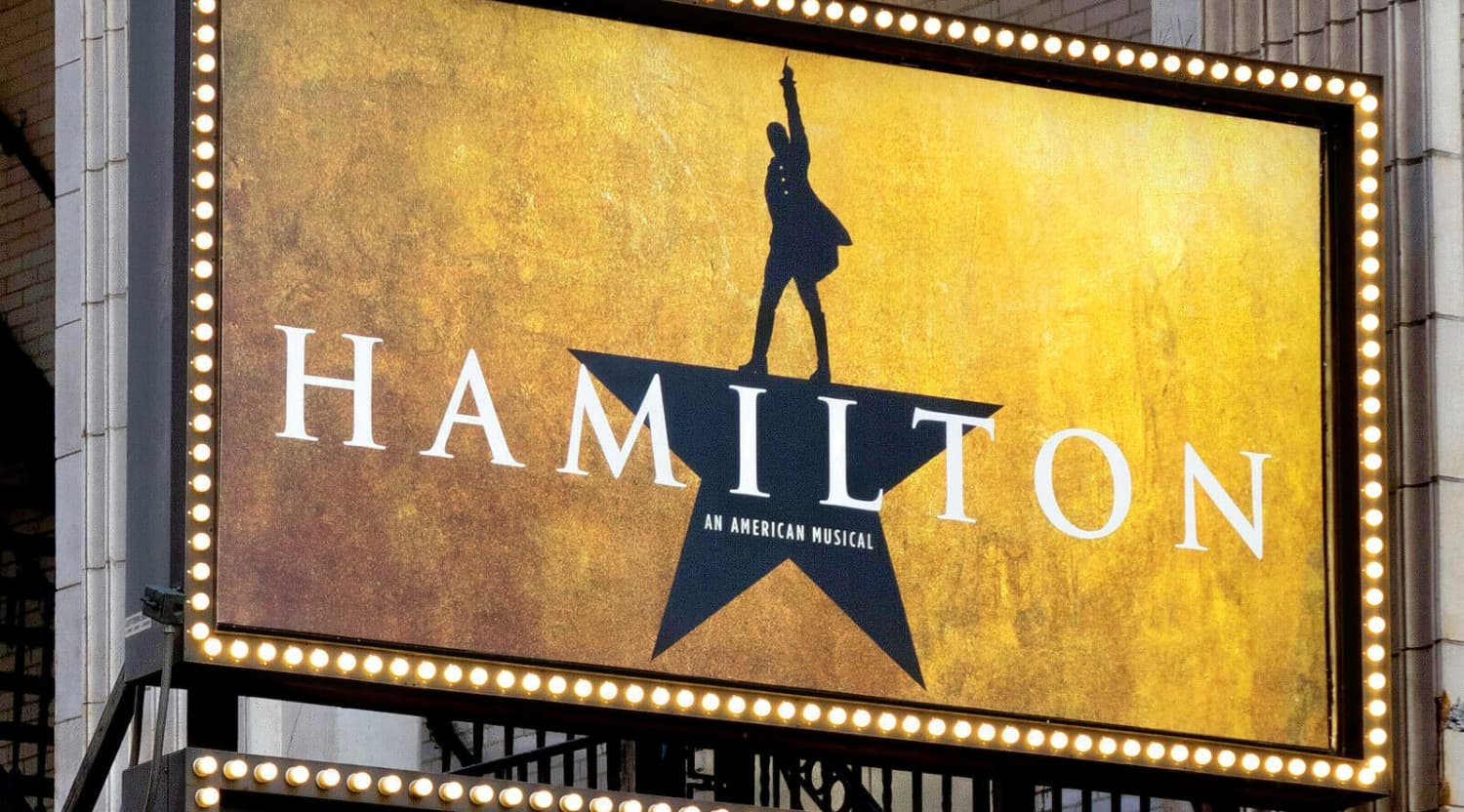 Alamy
Hamilton Houston Tickets
Hamilton Houston Tickets
Hamilton Houston brings the most popular musical in the world to the Magnolia City. Almost five full years after its Broadway debut, this show is still sold out in New York. Luckily, there are two touring companies taking the show on the road, stopping in just about every city in North America. Hamilton has remade the musical for modern audiences. By combining hip-hop and R&B with traditional Broadway-style songs and dance, this show has redefined just what a musical can be. Casting is deliberately diverse. Characters are as likely to be engaged in a rap battle as they are to sing. Hamilton has plenty of appeal for people who love theater, but this is a musical that reaches other groups, too. It's become a part of popular culture in a way that most musicals never do.
The Founding Father Without a Father
A biography of one of America's Founding Fathers sounds like an awkward idea for a musical. It's a premise that could get bogged down in powdered wigs, hoop skirts and fusty period language. However, working from Ron Chernow's biography, Lin-Manuel Miranda found a way to make Alexander Hamilton relatable. In Hamilton's story, Miranda saw parallels to the issues many Americans face today. Hamilton came to the US from the West Indies. He grew up poor and raised by a single mother. His rise to fame and power is uniquely American. Arriving here with nothing, he was hired as an assistant to George Washington. He was a delegate at the Constitutional Convention. He married well and moved up socially. Finally, Hamilton's feisty personality and boundless ambition led to a fateful duel with Aaron Burr, his political rival. In this show, Miranda uncovers a man that everyone knows and anyone can relate to.
Where can I buy Hamilton Houston tickets?
StubHub is your source for Hamilton Houston tickets. As a worldwide marketplace, StubHub gives you access to all the best live events.
Where is Hamilton Houston being staged?
Hamilton Houston will be performed at Sarofim Hall in Houston's famed Hobby Center. Sarofim Hall seats 2,650 people. It's designed in the style of historic Broadway and West End theaters. Sarofim Hall has many unique touches, including midnight blue walls and a domed roof featuring stars, just like the Texas sky.
What can I expect from Hamilton Houston?
Houston loves Hamilton. The city has hosted this unique musical once before in 2018 at the Hobby Center. It was a resounding success. The main criticism of the show was that it was hard to get tickets. Hamilton is widely known for the unique approach it takes to a Broadway-style musical. The touring production features all of the elements that made the Broadway show famous. The cast is multicultural. The stage is a double turntable. The costumes are carefully constructed. Hamilton wowed critics and audiences the last time it was in Houston, and it's expected to do so again.
How long is a Hamilton Houston performance?
Hamilton has a run time of 2 hours and 45 minutes. The show includes an intermission.
Is Hamilton an all-ages show?
Hamilton is appropriate for older children. Many parents feel that 10 or 12 is the earliest age when a child can really appreciate and understand the show.
What awards has Hamilton won?
Hamilton took home an incredible 11 Tony Awards in 2016. At the ceremony, the legendary Barbra Streisand presented the cast with the Tony for Best Musical. Lin-Manuel Miranda also won the 2016 Pulitzer Prize for Drama for writing this show.
What shows are similar to Hamilton?
Hamilton is a unique take on musical theater. In terms of style, it's most similar to Lin-Manuel Miranda's other hit show, In the Heights. In the way it has re-imagined what a musical can be, this show has a lot in common with Dear Evan Hansen and Rent.
Back to Top
Epic events and incredible deals straight to your inbox.