We didn't find anything nearby, but here's what's happening in other cities.
There aren't any events on the horizon right now.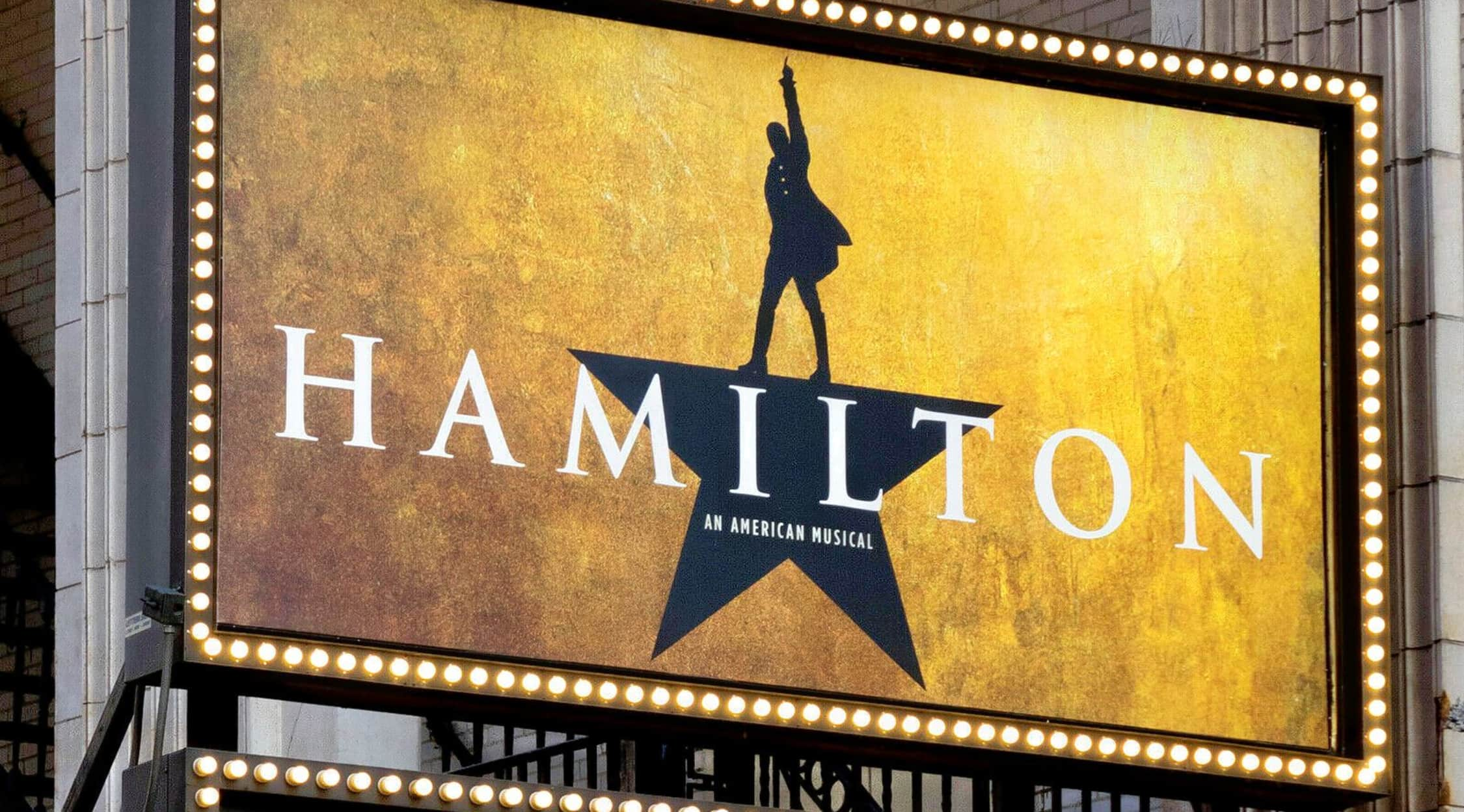 Alamy
Hamilton Memphis Tickets
Hamilton Memphis Tickets
A lyrical style is what gives the Hamilton show a unique identity. There is a mixed-race cast, and the actors are enacting America's founding fathers. The writer of this showcase is Lin-Manuel Miranda. War and political conflict are the backdrops of this performance, and Lin-Manuel Miranda's script sets Alexander Hamilton as the character who sacrifices his life in a duel that wasn't meant to be.
To Hear the Name Hamilton in Modern Memphis Rap
Hamilton was the first secretary of the U.S. treasury. His rise out of poverty turned him into a respected statesman and then a military leader. Choosing this character to lead his play gives Lin-Manuel a broad persona to expound on. The audience will come to learn about Hamilton's military pursuits and his one little mistake with a certain woman. The Broadway act of Hamilton takes history and puts a cultural spin on it—without distorting the facts. The plot is laid out through hip-hop, rap and standard musical score. The core cast consists of 10 actors. The fine details of Alexander Hamilton's life were inspired by the biography written by Ron Chernow. In his book, Ron depicts Hamilton as an opportunist who sees the potential of a young U.S. nation.
Where can I buy Hamilton tickets in Memphis?
StubHub is where great seats, convenient times and the best dates are. The online vendor is a portal for all things tickets and all things helpful.
How are the Characters of Hamilton revealed?
Alexander Hamilton is played by Lin-Manuel Miranda, who is also the writer of the stage play. Aaron Burr appears, at first, to be a good friend of Alexander. The character has Leslie Odom Jr. reciting its lines. It's Eliza—Alexander's wife played by Phillipa Soo—who steals Hamilton's heart. His distant friend, James Madison, is played by Okieriete Onaodowan. James is often found with Hamilton as they draft political documents together. Christopher Jackson's act as George Washington is what gives Hamilton his military authority. The pressures of war, love and a new country bring each character into their deepest ambitions. Each role is inspired by Alexander, who is depicted as succeeding against great feats in order to establish a new country.
What are Hamilton's plot points like?
Act one sets the story's colonial theme. Many of these founding fathers are meeting for the first time. They are young and only starting to debate their philosophies on a regular basis. We then find Hamilton falling in love, and his wedding brings many close friends even closer. The Revolutionary Army drives the story forward, for Jefferson is back in the States. His return from France inspires a cabinet meeting with Alexander, and the future remains a core topic. Hamilton is then seen supporting Jefferson's run for president. The alliance of these two compel Aaron Burr to demand a duel with Alexander. The fate of this statesman is, at end, sealed in blood.
Is Hamilton coming to Memphis?
Broadway Theater hosts Hamilton at the Orpheum Theatre. The stage is located in the heart of Memphis, Tenn.
What are some popular Hamilton songs for Memphis?
The play opens with "Alexander Hamilton," and it is sung by the entire cast. You will later run into "My Shot" performed live. "The Story of Tonight" is sung by Hamilton and Lafayette. Act one sequences a memorable setlist with "The Schuyler Sisters," "Farmer Refuted" and "You'll Be Back" following the opening scenes.
Has Hamilton won any Grammy Awards?
Hamilton won a Tony Award for Best Musical, for Best Book of a Musical and for Best Original Score. The musical received a Grammy for Best Musical Theater Album.
Back to Top