We didn't find any Events nearby, but here's what's happening in other cities.
1 Event within 150 miles from you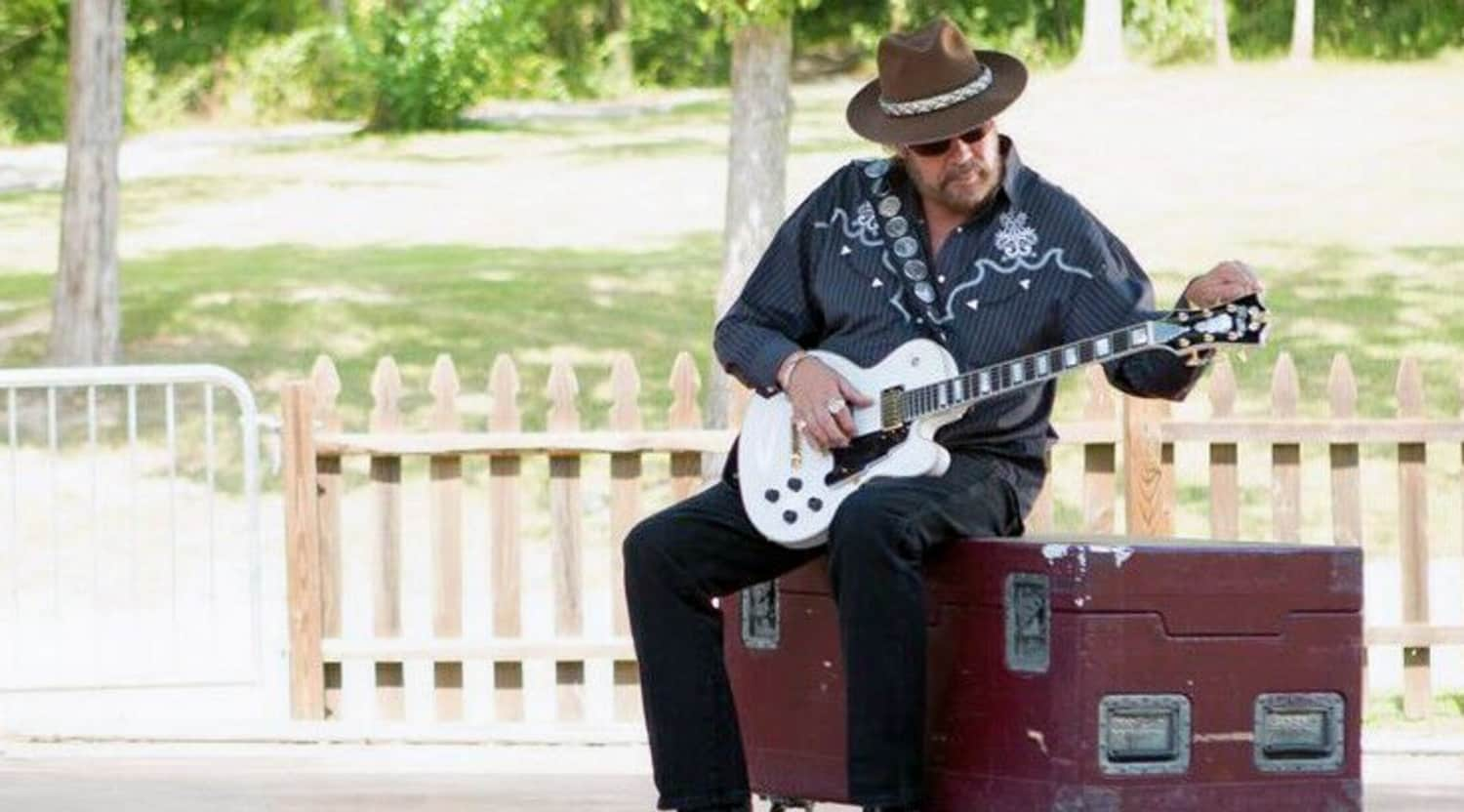 Rovi
Hank Williams Jr. Tickets
Hank Williams Jr. Tickets
Hank Williams Jr. began his musical career in his father's shows. It did not take long, however, for Hank Williams Jr. to make his own pathway to fame. He continues to cover his father's music, but he certainly provides his personal, unique sound to songs and songwriting. Hank Williams Jr.'s blend of blues, rock and country cements his role in music history as a trailblazer. His anthem "All My Rowdy Friends Are Coming over Tonight" opens Monday Night Football and opens up his music to new generations of football and music fans.
"Habits Old and New" – Hank Williams Jr.'s Evolution
Hank Williams Jr. began his career in the '60s and '70s with country music hits. However, he could not escape the shadow of his father, Hank Williams Sr. The past chased Hank Williams Jr. until he sank into alcohol and drugs in an attempt to find a voice outside of his dad's. In 1975, he changed course and joined Waylon Jennings, Charlie Daniels and Toy Caldwell to play Southern rock with the best. Hank Williams Jr.'s album Hank Williams Jr. and Friends cemented his career as a Country music legend.
Where can I get Hank Williams Jr. tickets?
StubHub is the world's largest marketplace for concert tickets, and since your ticket purchase is backed by StubHub's FanProtect guarantee, purchases are secure and safe 24/7. With updated dates and venues, StubHub sells tickets online and through mobile apps, making it simple to grab the latest tour dates online safely and securely.
What does Hank William Jr. play during his show?
Hank Williams Jr. has 50 years of music at his fingertips, literally. You can expect him to play "O.D.'ed in Denver," "Are You Ready for the Country?," "Whiskey Bent and Hell Bound," "Move It on Over (Hank Williams cover), "The Conversations," "Just Call Me Hank," "Keep the Change," "All My Rowdy Friends Are Coming over Tonight," "Kaw-Liga (Hank Williams cover), "Your Cheatin' Heart," "Dinosaur," "There's a Tear in My Beer," "All My Rowdy Friends Have Settled Down," "The Dukes of Hazzard Theme" (Waylon Jennings cover), "A Country Boy Can Survive," "I Walk the Line" (Johnny Cash cover), "Born to Boogie" and many more. Hank Williams Jr. mixes covers from his father's music to new, exciting songs.
Does Hank Williams Jr. play encores?
Hank Williams Jr.'s concerts surprise fans across the country with encores.
What can I expect from a Hank Williams Jr. concert?
Grammy award winner and inductee in the Nashville Songwriters Hall of Fame, Hank Williams Jr. is touring the US on a 12-date tour that takes him through the Heartland and beyond. Williams Jr. continues to show he is a pioneer in music by using arena rock production values to his Country music style. He consistently sells tickets, making him a must-go concert. Hank Williams Jr. is one of the most dynamic artists on stage.
Is Hank Williams Jr. touring near me?
Hank Williams Jr.'s tour spans across the US. From the Heartland and beyond, his shows entertain crowds at the Nugget Casino Resort in, Sparks, Nev., to Southeastern Kentucky Agriculture and Exposition Center in Corbin, Ky. StubHub updates concert dates and venues so you do not miss him coming near you.
Who else does Hank Williams Jr. appear with on stage?
Kid Rock is joining Hank Williams Jr. on stage during the co-headliner tour. Both artists lend their unique sound and style to provide an exciting, memorable concert.
Which artists are similar to Hank Williams Jr.?
Fans of Hank Williams Jr. shows may also like to attend concerts by David Allan Coe, Merle Haggard, Charlie Daniels Band and Jamey Johnson.
Back to Top
Epic events and incredible deals straight to your inbox.