There aren't any Events on the horizon right now.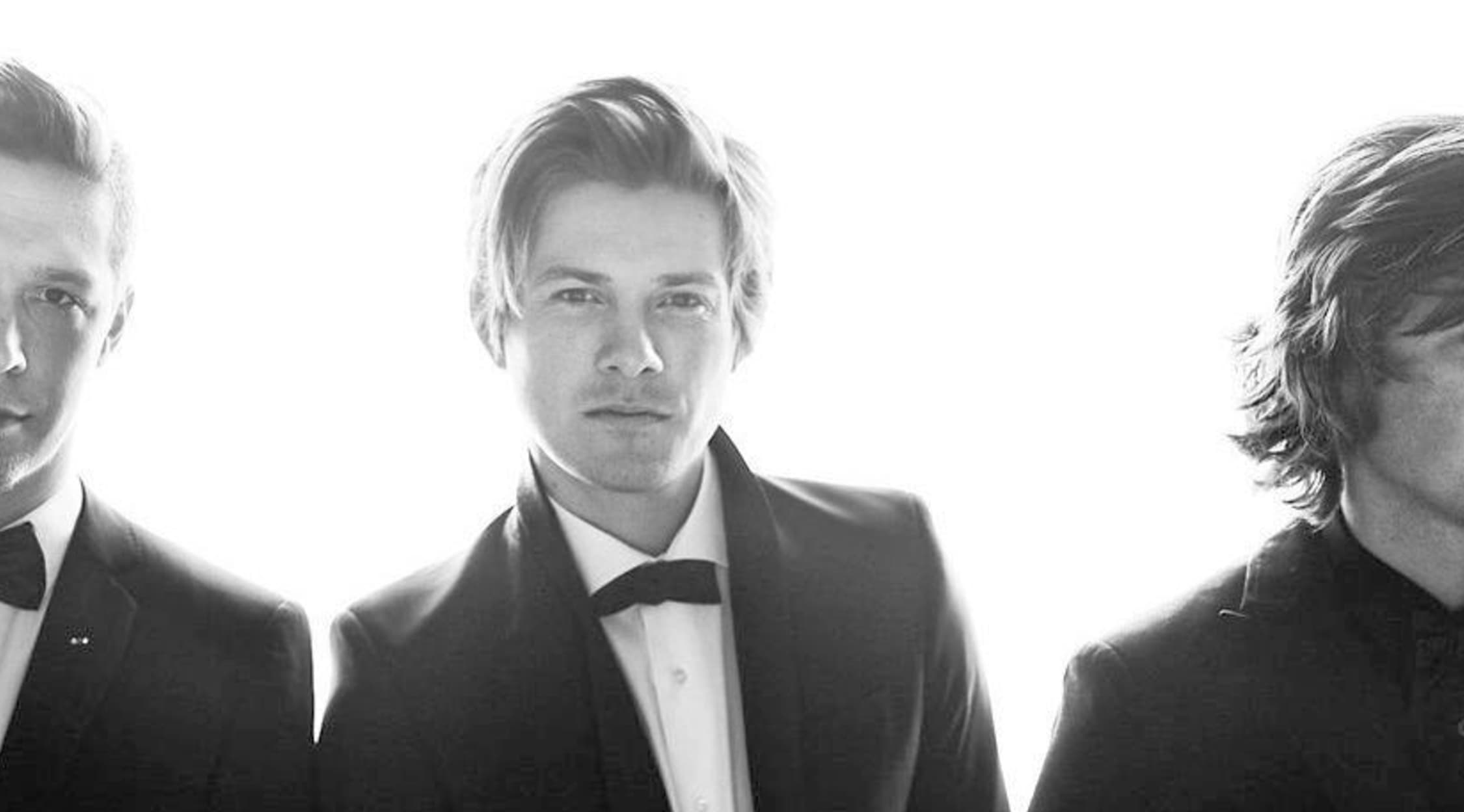 Rovi
Hanson Tickets
Hanson Tickets
Hanson is a pop-rock group from Tulsa, Okla., who began their career as vocalists in 1992. In the early years of their career, the trip focused solely on performing a cappella versions of classic hits like "Splish Splash," and "Rockin' Robin." During the late '90s, the band would develop their own sound and eventually became one of the most popular performers in the pop-rock genre. In 1997, they released their debut album, Middle of Nowhere, which included "MMMbop," their most recognized song to date. The album sold more than 10 million copies and earned them three Grammy nominations. Hanson released several hits throughout the late '90s like "More Than Anything," "Boomerang," and their ever-popular chart-topper, "MMMbop." By the early 2000s, they had reached critical acclaim status among fans and critics across the globe, which lead to their successful independent career. Some of the performers who have influenced Hanson's distinct sound and their love of soulful music are Aretha Franklin, Otis Redding, Elvis, Little Richard and Chuck Berry, to name a few.
Middle of Everywhere
In the early 2000s, Hanson split from their record with Island Def Jam Records to seek more creative freedom after a three year battle with the company. Now, the trio records with their own independent label, 3CG Records. After a lengthy dispute with their former label, Hanson signed with the 10th Street Entertainment management company, which also represents stars like Madonna and Meatloaf. In 2017, the band would celebrate their many years of success with their Middle of Everywhere: 25th Anniversary tour. Over the years, Hanson has released 11 albums and sold over 16 million records worldwide. Eight of their albums reached the top 40 list in the US and produced five top 40 singles in the US and eight singles hit the top 40 list in the UK.
Where can I purchase Hanson tickets?
Hanson tickets can be purchased at StubHub where your transaction is backed by a FanProtect guarantee that keeps your information safe and secure. You can also buy your tickets faster at StubHub by using the mobile app on your device or browsing the website online.
Who are the members of Hanson?
Hanson is comprised of oldest brother Isaac Hanson, who plays the guitar, piano and vocals, middle brother Taylor who sings and plays the keyboard and youngest brother Zac who sings and plays the drums. The band added supporting band members Dimitrius Collins and Andrew Perusi who play the guitar and bass, respectively.
Does Hanson still go on tour?
Hanson performs at intimate venues around the globe frequently, but they are planning to tour the US and Canada this fall. You may be able to catch them at a venue near you by searching for dates and locations at stubhub.com. Some of the cities the band will be stopping to perform are Los Angeles, San Francisco, New Orleans, Atlanta, Toronto, Chicago, Dallas and many more major cities.
What are some of Hanson's most popular songs?
Some of the most popular songs that Hanson has released over the years are "MMMbop," "Where's The Love," "I Will Come To You," "This Time Around," "Lost Without Each Other," "If Only" and "Penny & Me."
What should I expect from a Hanson concert?
Hanson always performs with high energy and keeps the crowd entertained with set changes that move from their most popular hits to a cappella covers of songs from the Spencer Davis Group, Michael Jackson and The Doobie Brothers.
What is Hanson's tour set list like?
If you plan on purchasing tickets for Hanson's upcoming tour at stubhub.com, you can expect to hear the entirety of their String Theory album as well as a smattering of songs from their collection of albums, including "Broken Angel," "Breakdown," "No Rest for the Weary," "Tonight" and more.
Back to Top