There aren't any Events on the horizon right now.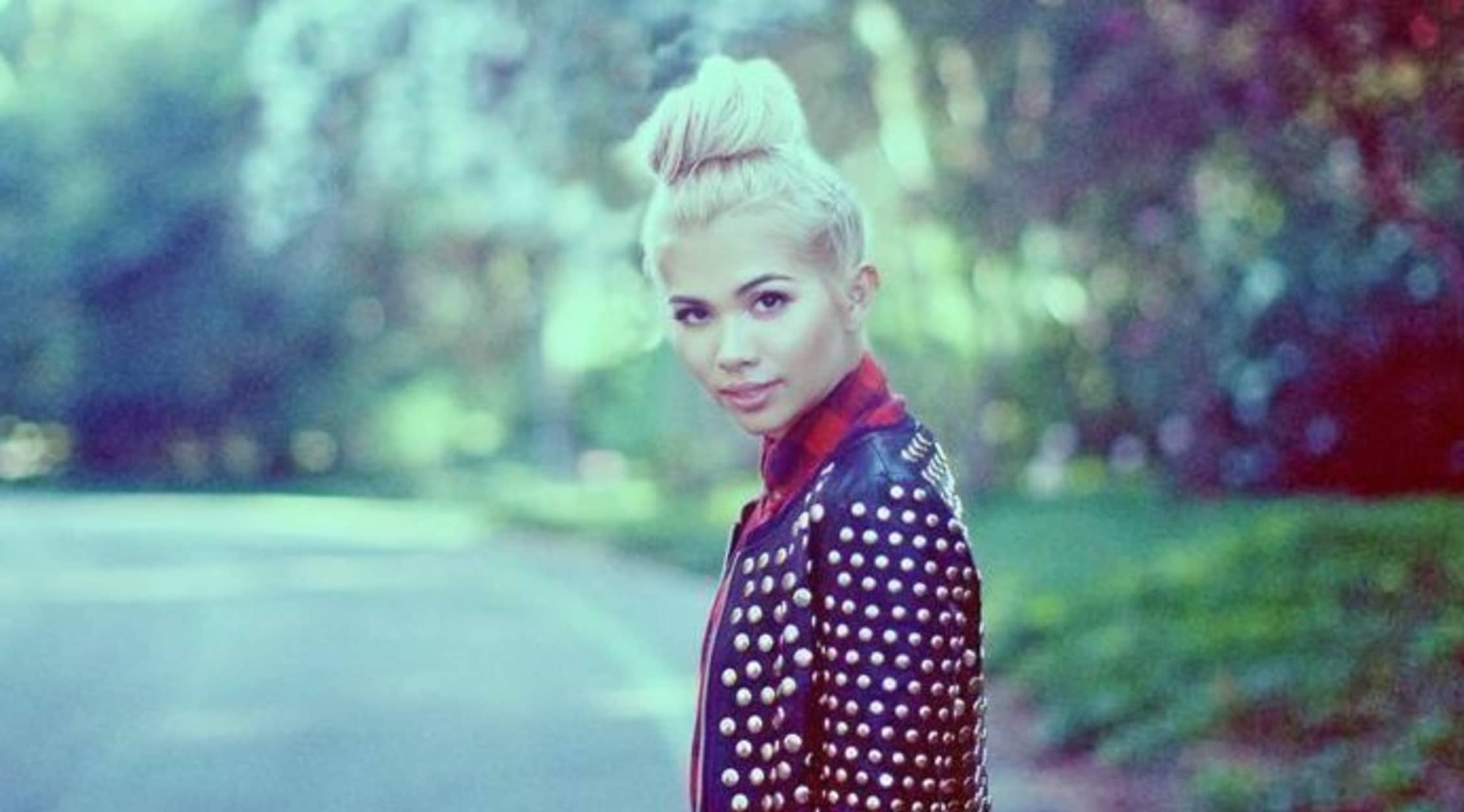 Rovi
Hayley Kiyoko Tickets
Hayley Kiyoko Tickets
Hayley Kiyoko is a singer-songwriter from LA who primarily writes and performs dream or synth-pop music. She's been in various groups prior to launching a solo career, including a defunct band that supported Justin Bieber while he was on his debut concert tour. As a solo artist, Hayley has released on full album and three extended plays, and her live concerts attract excited and dedicated fans.
Early Acting Stardom and Musical Talent
Hayley Kiyoko was born into a family of entertainers and performers and surrounded by encouragement at a young age. Her mother is a choreographer and figure skater, and her father had a career as both a voice actor and comic. Before launching into music, Hayley acted in various commercials for nationally recognized companies. She expressed interest in playing the drums when she was about 6 years old, and by age 11 she was selling drum charts for new songs being released at the time. In 2007, Kiyoko joined Tinashe and others who would form the basis of the group The Stunners. The Stunners contributed songs to various television programs and musical artists. Thanks to some crowdfunding support, Hayley released her debut EP in 2013. Since then, she has created several more tracks and music videos. Her fans admire her social activism and encouraging, supportive attitude.
Where can I buy Hayley Kiyoko tickets?
Hayley's singular style and unique musical tastes both make fans flock to her live shows and pack venues both large and small, so tickets for her events tend to disappear rather quickly. If you want to make sure you don't have to miss out on the next live Hayley Kiyoko concert, you can get your tickets easily and securely at StubHub, the world's largest online ticket marketplace.
Is Hayley Kiyoko touring now?
Yes. Hayley Kiyoko's schedule currently includes stops at various music festivals and venues throughout the US. Hayley should make an appearance at Chicago's Grant Park for the annual Lollapalooza Festival there. In addition, the Osheaga Music and Arts Festival has made her part of its lineup.
What instruments does Hayley play?
If you go to see Hayley Kiyoko perform live, you may notice that she uses a variety of instruments during her songs. She is particularly skilled with the drums, having learned them at a young age. She has also performed with keyboards, guitar and accordion.
What is a Hayley Kiyoko setlist like?
Hayley's discography includes her songs from her debut album, Expectations, released in 2018 as well as her three successful EPs. She has released numerous singles from these works as the lead artist, and you may hear any combination of them as part of a Hayley Kiyoko concert setlist. Some of her work includes singles such as "Girls Like Girls," "A Belle to Remember," "This Side of Paradise" and "Feelings." Her extended plays include A Belle to Remember from 2013, This Side of Paradise from 2015 and Citrine from 2016.
What kinds of collaborations has Hayley done?
Hayley has appeared live or worked on studio recordings with a variety of pop artists over the years. Some performers have made her a featured artist on their tracks. She worked with pop singers on singles such as "Breakthrough" and "Headcase." In 2019, she appeared as a guest artist in the Taylor Swift music video "You Need to Calm Down" to accompany the song of the same name. Hayley was part of a supporting tour for the rock band Panic! At the Disco.
Has Hayley received any awards or nominations?
Hayley Kiyoko has been nominated for awards such as Fan Fave New Artist, Best New Artist or Music Artist of the Year at the British LGBT Awards. Additionally, Billboard named her the Rising Star in its Women in Music category event in 2018.
Back to Top