We didn't find any Events nearby, but here's what's happening in other cities.
1 Event within 150 miles from you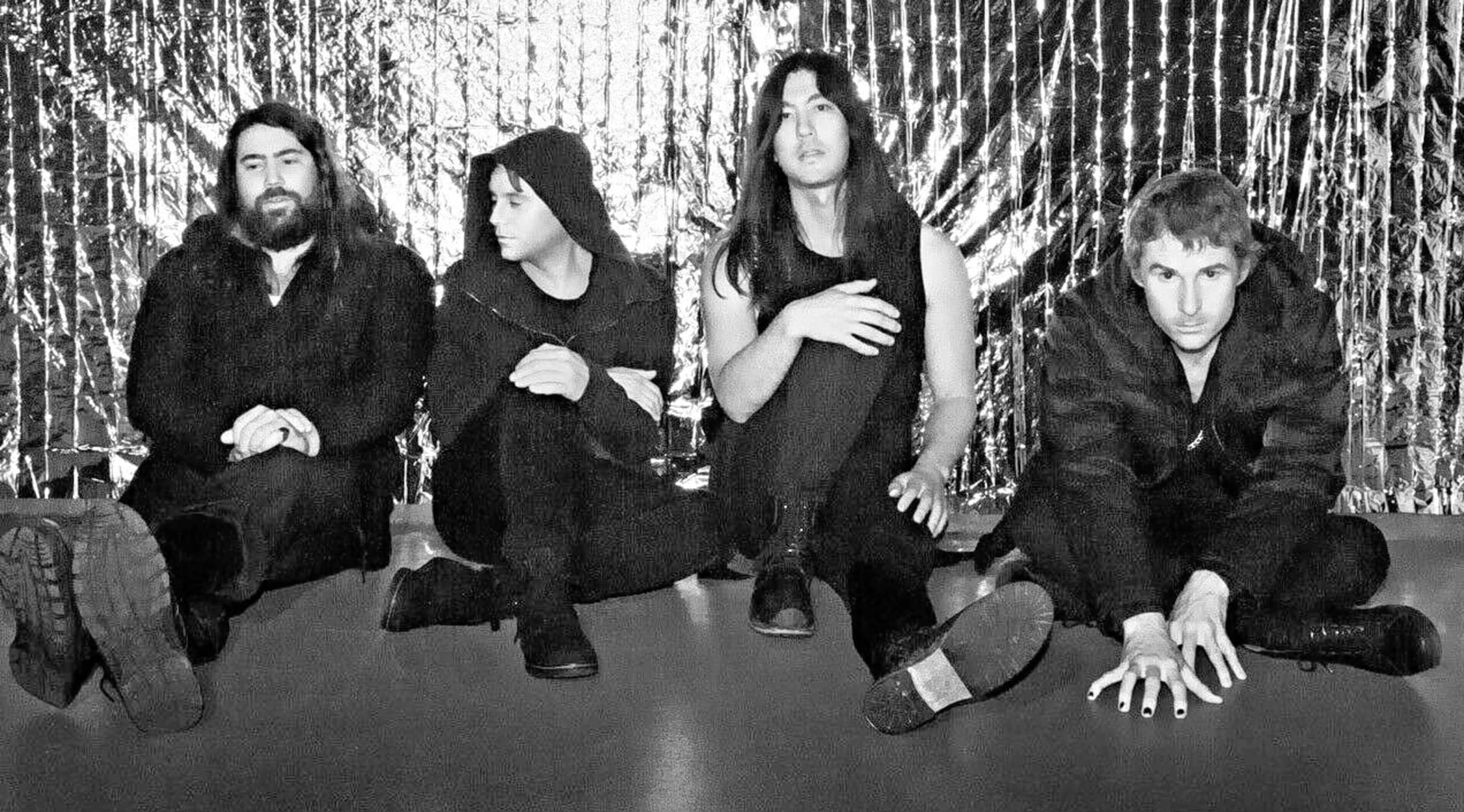 Rovi
Health Tickets
Health – The 2015 Tour
Whether Health is performing at the coolest festivals or the most iconic theaters, the band brings one of the very best shows in the L.A. noise scene today. Their latest tour will be taking them to Trees in Dallas, Stereo Glasgow, Heaven in London, The Crofoot Ballroom in Pontiac, and more! Don't miss out on your chance to see some of the most talented L.A. hipsters on the planet! Get your tickets today.
About Health
Rooted in the D.I.Y. noise community centered around The Smell, an art space in downtown L.A., Health composed indie math rock with asymmetrical basslines, squealing guitars, tribal drums, and a homemade microphone/guitar pedal dubbed a Zoothorn. As a quartet helmed by Jacob Duzsik, the group played its first gig after practicing for six months together, and began making a go of it in Los Angeles, performing ten-minute sets alongside like-minded local groups such as Mika Miko, No Age, and Ex Models. After a slot at SXSW and a few tours, they went back to home base and began recording their album debut at The Smell. Capturing the echoing brick acoustics with old-school microphones, Health employed a distinctive style of concise and aggressive songs and was issued in 2007 through Lovepump Records. Later, they began touring with their friends Crystal Castles, a hard-hitting electronic duo who had earlier collaborated on a 7" with the group. Health also remixed Crystal Castles' track "Crimewave" that year. To return the favor, Crystal Castles added their work to a complete album of Health remixes, entitled //DISCO. In 2009, Health let loose its crunchy and muscular sophomore album, Get Color. Following in their own tradition, the tracks from this record were remixed for ::DISCO2 in 2010. Health would write the soundtrack for Max Payne 3 in 2012, which would be nominated for Best Song in a Game ("Tears") and Best Score in a Game that year at the Spike Video Game Awards. They would continue their exploration of video game music with "High Pressure Dave" in 2013, a track inspired by "High Pressure Days" by the Units that was featured in Grand Theft Auto V. The band would return to making new material with the single "New Coke" in 2015, which preceded the appearance of their third full-length album, Death Magic.
Previous Hits
With an equal affinity for abrasive noise, relentlessness, repetition, and minimalism, Health's 2007 eponymous debut begins with a faint drone that becomes audible ever so slowly, very likely an attempt to get listeners to turn up the volume in search of the song, then pummels the unwary over the head with a brutal blast of drums and keys. "Heaven" then dives into a tribal, volcano-worshipping groove full of wordless chants and mondo-distorto guitar that recalls the most primal moments of Liars. Before a modus operandi can be determined, however, the second track "Girl Attorney" thrashes around like a Tasmanian devil with rabies for the 36-second entirely of its no-wave skronk. Mix the components of this opening pair and you have the third track, "Triceratops", which might be the closest number to a traditionally structured song here, with a shifting time signature, rudimentary bass and guitar, atonal analog keys, chanted vocals, and an outro of layered feedback. The record keeps on for 28 minutes, comprised of 11 songs, combining equal parts This Heat's groovy absurdity, Trans Am's dishevelled Motorik, and Liars' Cro-Magnon conceptualism, packing it all into a spastic SoCal damaged-art blender set on crush.
If Health's debut album was a study of abrasiveness and repetition, they kicked it up a notch for their second full-length, 2009's Get Color. Instead of recording with a computer interface, as they did on their primarily digital eponymous album, the four-piece produced directly onto 2" tape, hoping to boost the levels into the red without digital clipping. Like steroids, this method of pushing the boundaries of analog juiced up their art-punk skronk to a brick house. In addition to being larger, the thing that distinguished Get Color from Health's debut of fragmented almost-instrumentals is that the songs on board feel like fully realized pieces, rather than sketches. These tracks are much more inviting, to boot. The feel is still disjointed, but now the gnarly home world of Health is beautified by shining androgynous harmonies that fill the air. When vicious drum and guitar loops are accompanied by grating, smashing bursts that recall a belt-sander on glass or a wrecking ball slamming into a vintage keyboard, Jacob Duzsik's pillow-soft vocals exquisitely cushion the blows. Get Color toes that fine line between pain and pleasure. For every battering bash, there's relief.
As their vicious earlier work suggests, Health does nothing by halves. On 2015's Death Magic, the quartet's extremes fly even farther apart, contrasting moments that batter eardrums with those that caress them. They highlight the tension between full-bore noise and negative space as masterfully as ever with "Victim", while "Salvia" and "Men Today" seem like broken flashbacks to the heavier parts of Get Color. Still, the super-sweet pop of Death Magic is arguably more electrifying than its tantrums, not just because it's so addictive, but because Health really pull it off. "Life" is nothing short of mellow, morphing the massive backdrops and breathy vocals of Get Color into anthemic chillwave, and "L.A. Looks" adds a hint of poignancy over cavernous drums and strobing synths. In fact, the most outstanding element of Death Magic may be the directness of the band's music and words. By organizing their primordial chaos into cinematic industrial pop, Health reveal their hearts – if only to smash them. The group delights in epically proportioned heartbreak, using the kinetic quality of their music to portray the visceral toll of defeat on "Courtship II" and mourning what had been on "Flesh World (UK)".
Trivia
Health chose their name after members agreed that it should be an everyday term. After looking over a long list of words, only "health" had not been already taken by a band.
The Health Concert Experience
Prepare yourself for one of the most eye-opening concert experiences in art-punk and noise music today. Health deliver a show that will fling you from violence to voluptuousness at random, with a perfect blend of sonic devilment and delight. Whether you are a die-hard fan of noise music or want to see how it translates into the pop world, Health is guaranteed to have a show that will keep you on your toes. Start planning your Health concert experience today!
Back to Top