There aren't any Events on the horizon right now.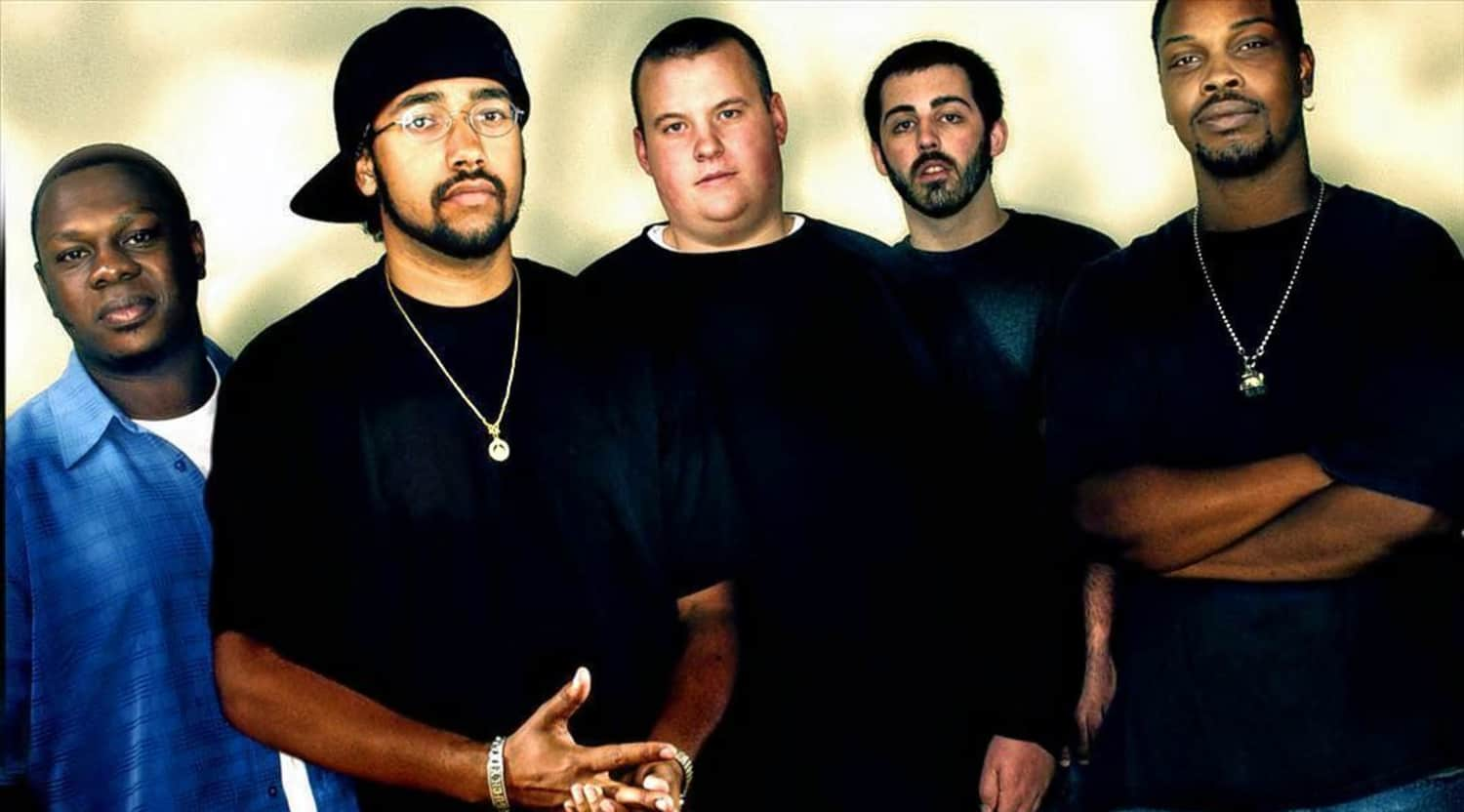 Rovi
Heiruspecs Tickets
Heiruspecs Tour
Heiruspecs is a hip-hop group that originated in Saint Paul, Minnesota. The band has had many lineups but currently consists of long-time front person Felix, alongside Muad'dib, Twinkie Jiggles, dVRG, Peter Leggett and Josh Peterson.
Unlike other major rap and hip-hop performers who rely heavily on premixed beats and sample tracks, a Heiruspecs show emphasizes a live, authentic sound. The band celebrates their Midwest and Minnesota roots and continually pays homage to the St. Paul music scene that has fostered the band since its inception.
Want to stand front row to this band that is the pride of St. Paul? Tickets are guaranteed to sell out for each performance, but you can find yours on StubHub. Discover the StubHub Advantage and don't miss upcoming shows featuring this unique group of artists.
About Heiruspecs
Heiruspecs formed in 1997 at St. Paul Central High School. Felix was the founding emcee of the group, who had been developing his freestyle skills when he formed a partnership with bassist Sean "Twinkie Jiggles" McPherson. The duo, along with a cast of rotating musicians, continued to play and experiment with their version of hip-hop. They started writing songs and booking shows.
Heiruspecs began touring for the first time in 2002. The band pressed only 1,000 copies of Small Steps, their first record. Heiruspecs soon found themselves opening or backing a variety of up-and-coming underground hip-hop acts, including Atmosphere, Aesop Rock and Sage Francis.
By the mid-2000s, the band had a more consistent lineup and opened on national tours for performers including Cake, Lyrics Born and Ja Rule. Things seemed to be going great until the band wrecked their van in 2005 and took a brief hiatus, using the chance to return to St. Paul.
By the late 2000s, Heiruspecs was ready to face the world again. With the 2009 release of a self-titled record, the band began touring again with plenty of stops in the Midwest, and have been spotted at festivals like the popular Soundset Music Festival in St. Paul.
Heiruspecs Trivia
St. Paul Mayor Chris Coleman declared December 22 Heiruspecs Day in the city.
The song "Sunshower" from the album Heiruspecs features Semisonic's Dan Wilson.
Back to Top
Epic events and incredible deals straight to your inbox.