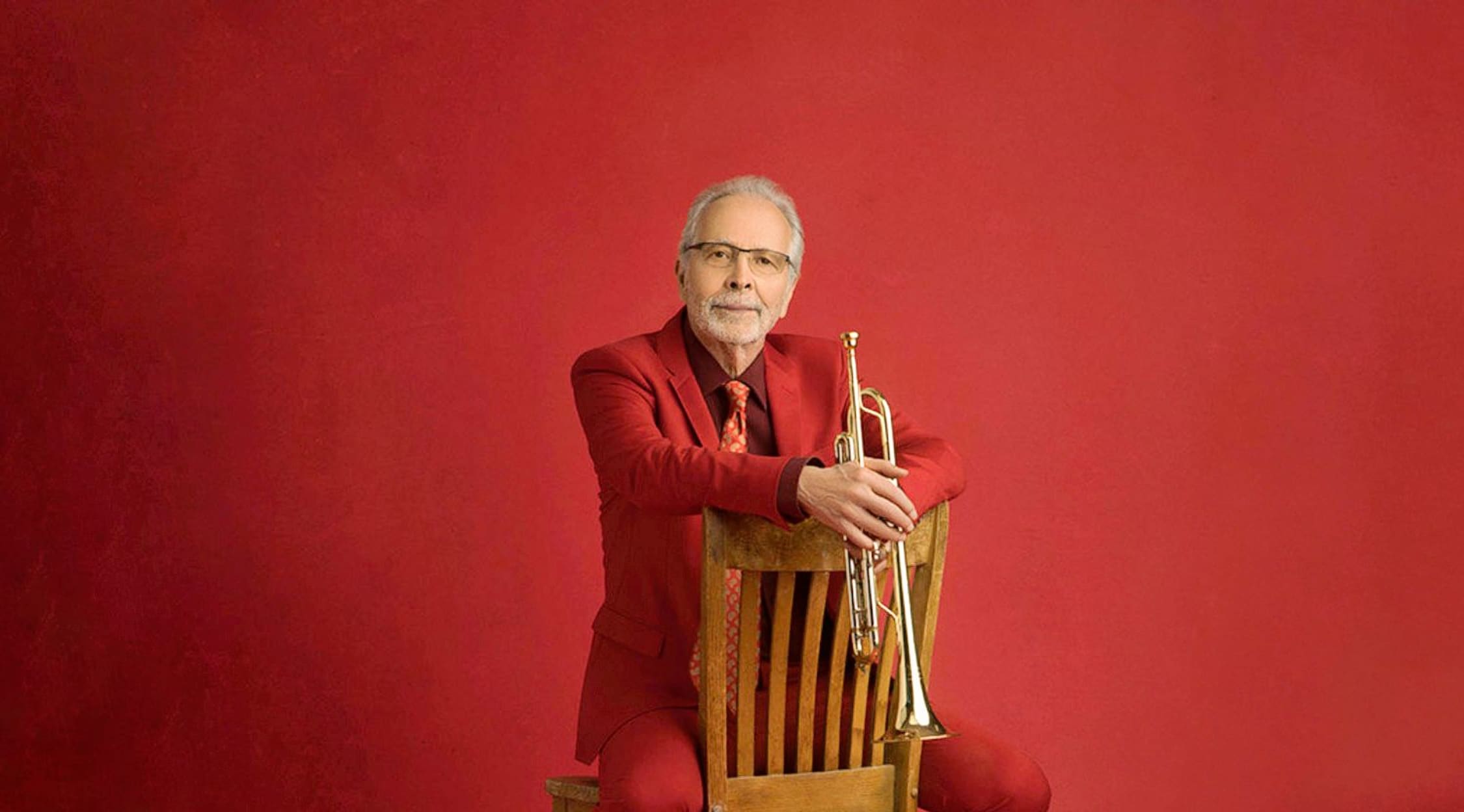 Rovi
Herb Alpert Tickets
Herb Alpert - The 2015 Tour
Larger than life American funk, jazz, and pop icon Herb Alpert is at it again, hitting the road as he embarks on what is sure to be his biggest and most exciting tour event yet. Don't miss the man, the legend, the entertainer that is Herb Alpert as he makes his way All Across North America with stops including: Solana Beach, Carmel, and Costa Mesa, CA; Rochester, NY; and Rochester, MN. Don't see the Herb Alpert 2015 tour making its way into an exciting venue near you? Keep calm and always keep checking back because Herb is constantly adding new performances and last minute engagements to his continent criss crossing tour schedule. His current tour dates are just a taste of bigger and better things to come, a prelude to what is sure to be a non stop 2015 tour that will take him all across the USA, Canada, and beyond. Stay up to date on all his latest updates and tour info right here at StubHub - the internet's number one resource for concert tickets on the web!
First, Herb Alpert will be shaking things up with some fun in the sun as he descends upon none other than Solana Beach, California, one of the fanciest and most widely celebrated beach cities the world over and home to the iconic Belly Up Tavern. Start your night off with some Herb Alpert jazz jams before you head out for a night on the town in one of the most vibrant and lively beach cities Southern California has to offer. Next up, Herb will be sticking to the golden state as he makes his way to the legendary Sunset Center, located smack dab in the center of the scenic vistas and tranquil country scene that is Carmel, California. Not yet done with rocking his way across California, Herb Alpert will be taking up residency in Costa Mesa, where he'll be playing three nights of non stop inspirational jams at the always hopping Segerstrom Center for the Arts. Herb will finally be departing the best coast as he crosses the country to head to Rochester, New York, where he'll be lighting up New England with his addictive sound at the Eastman Theatre. His last planned show of his 2015 tour will take him to Rochester, Michigan, with a special blowout performance that will rock the foundations of the Rochester's Mayo Civic Center Presentation Hall.
From the biggest music halls to your favorite local festivals, the Herb Alpert 2015 tour is one of the most highly anticipated music events of the year that has Herb Alpert fans everywhere trembling with anticipation. Be sure to hop aboard the Herb Alpert tour train when it chugs its way into a local near you!
About Herb Alpert
Born and raised in the entertainment epicenter of Los Angeles, California, Herb Alpert would be born into a family of artists that would set him down a musical path from a young age. Herb would choose to spend his early years studying and learning to play the trumpet, a welcome addition to his family lineup of musicians that already included talented players of the mandolin, violin, and percussions. Herb would not beeline straight for a musical career, and instead chose to join the Army in his youth, but would be inexorably drawn towards performance that would see him become a regular performer within the Armed Forces, spending more time with a mic on the stage than in a field with a gun. Herb would leave the Army and return to school, splitting his time between the illustrious University of Southern California while simultaneously trying to break it big in the mainstream entertainment industry as he picked up various gigs acting, singing, performing, and songwriting. Herb would slowly build momentum throughout Hollywood as he scored several small acting roles, and eventually signed onto Keen Records as a songwriter. His time at Keen would see him pen two mega hit singles, "Baby Talk" and "Wonderful World", which were performed and popularized by Jan and Dean and Sam Cooke, respectively.
Alpert's big break on the music scene wouldn't come until 1960, signing a vocalist deal with RCA Records that would be the first label to put his California fusion music style into action. His first single, "The Lonely Bull", would light up music charts across the board, eventually hitting the #6 position on the Billboard Hot 100 and cementing Herb as one of the premier California pop performers of the decade. Herb would form the group Tijuana Brass as the definitive vehicle to deliver his addictive Mexi-cali pop sounds to hungry fans across North America. The band would grow throughout the decade to become the most popular Mexi cali pop group the world over, with Herb losing no momentum into the 70s as he made his way to the Grammys, to pick up his first ever Grammy win. Three decades later, the Herb Alpert music phenomenon is still going strong as he rocks his way through 2015.
Previous Hits
Herb Alpert & the Tijuana Brass dropped in 1962, the debut album of Herb's highly anticipated Mexi-cali brass band. The album would be a qualified mega success, with visionary producer Jerry Moss helping to sculpt the album that would garner a near perfect score from the critics at AllMusic. The album's laundry list of hits included the class Brass tracks "The Lonely Bull", "Mexico", and "A Quiet Tear".
Trivia
Herb Alpert's Tijuana Brass was monumentally successful group, but their name was slightly disingenuous. None of the performing members were from Tijuana, nor were any of the members of remotely Mexican or even Latin heritage.
The Herb Alpert Concert Experience
From start to finish, Herb Alpert lays down a larger than life concert experience that expertly walks you through over five decade of Herb Alpert musical perfection. Whether he's dropping your favorite renditions of your Tijuana Brass favorites or delivering one of his many celebrated solo singles, a Herb Alpert live performance is a music event you won't want to miss. Be sure to catch him live and in the flesh - get your tickets today!
Back to Top