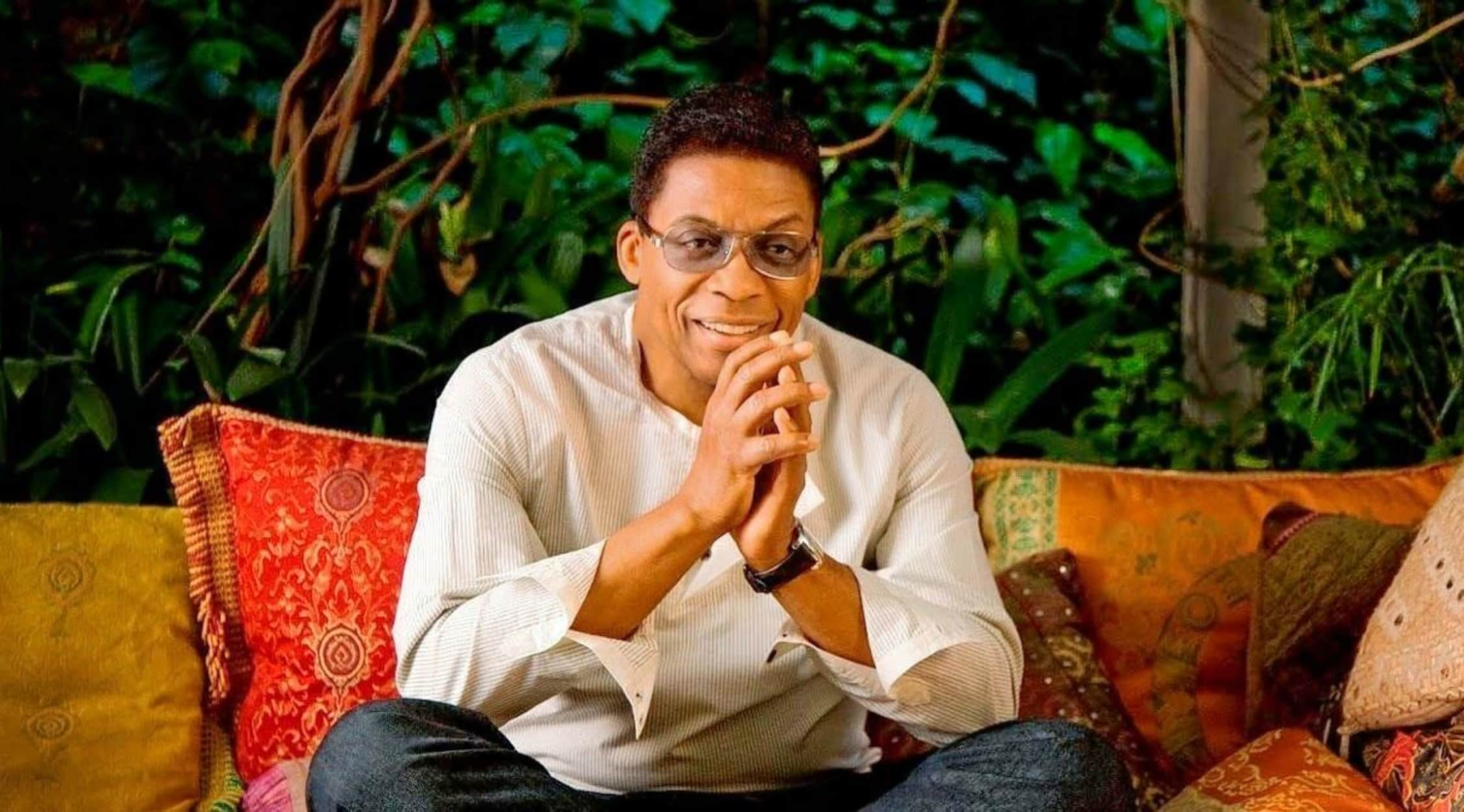 Rovi
Herbie Hancock Tickets
Herbie Hancock Tickets
When it comes to legendary jazz pianists, Herbie Hancock is certainly on the genres Mount Rushmore. He has been one of the leading innovators both as a jazz pianist and composer during his career that has spanned almost six decades since he first appeared in Miles Davis' Quintet in the early 1960s. Since then, the has appeared on hundreds of albums, including 42 of his own. He shows no signs of slowing down yet. He is still touring doing solo concerts and shows with his most recent quintet made up of world-class jazz musicians and composers in their own right.
Innovator
Herbie Hancock has long been known for not being afraid to break the mold when it comes to his compositions. He was one of the first jazz keyboardists to use synthesizers both live and in his recordings and was well known to always be open to using the latest and most technologically advanced gear on the market. This is most apparent in his groundbreaking funk-based recordings during the 70s like Head Hunters, Flood and Secrets. "Secrets" is famous because of his use of the vocoder, an instrument where the player uses his voice to control the synthesizer.
Where can I purchase Herbie Hancock tickets
An ideal place to purchase concert tickets to Herbie Hancock shows is at StubHub. StubHub.com is the world's largest online marketplace for concert tickets, and tickets are available through both the mobile app and the desktop platform.
What can I expect from a Herbie Hancock show?
What you can expect from a Herbie Hancock show depends largely on the kind of ensemble he is touring with. Expect more of his funk-based work if he has electric instruments. His classic jazz and improvisational selections can be heard when he has an acoustic jazz group. There are also solo piano shows. He is sure to play some of his classic songs while also delving into intricate improvised sections during concerts.
Will Herbie Hancock be touring near me this year?
Herbie Hancock tours often and there is a good chance he will be making a stop near you this year. During his upcoming tour, he will be making stops at venues like the Ryman Auditorium in Nashville, Tenn., The Greek Theater in Berkley, Calif., and the Mission Ballroom in Denver, Colo.
Has Herbie Hancock won any awards?
Yes. He is one of the most awarded jazz musicians in history. This includes 14 Grammy Awards from 1984 to 2011. Some highlights include Album of the Year in 2008 for River: The Joni Letters and his first award for Best R&B Instrumental Performance in 1984 for Rockit. In 1986, he won an Academy Award for best soundtrack for his work on Round Midnight.
What are some of the most popular Herbie Hancock albums?
Maiden Voyage, Speak Like a Child, Man-Child, Head Hunters, Possibilities, River: The Joni Letters, Future Shock and A Tribute to Miles.
What other legendary jazz artists has Herbie Hancock worked with?
One of the most impressive things about Herbie Hancock's career is the list of legendary jazz and pop musicians he has played with during his career. This includes legends like Miles Davis, Wayne Shorter, Dexter Gordon and Chick Corea. This is just the tip of the iceberg. His career as a sideman is just as impressive as his career as a composer and bandleader.
Who are some artists similar to Herbie Hancock?
If you enjoy Herbie Hancock, check out some other modern jazz artists like Kamasi Washington, Terrace Martin and Lionel Loueke. The last two actually play in Hancock's touring band on a regular basis, and Hancock is known to do co-bills with Kamasi Washington.
Back to Top