We didn't find any Events nearby, but here's what's happening in other cities.
Here Come The Mummies tour venues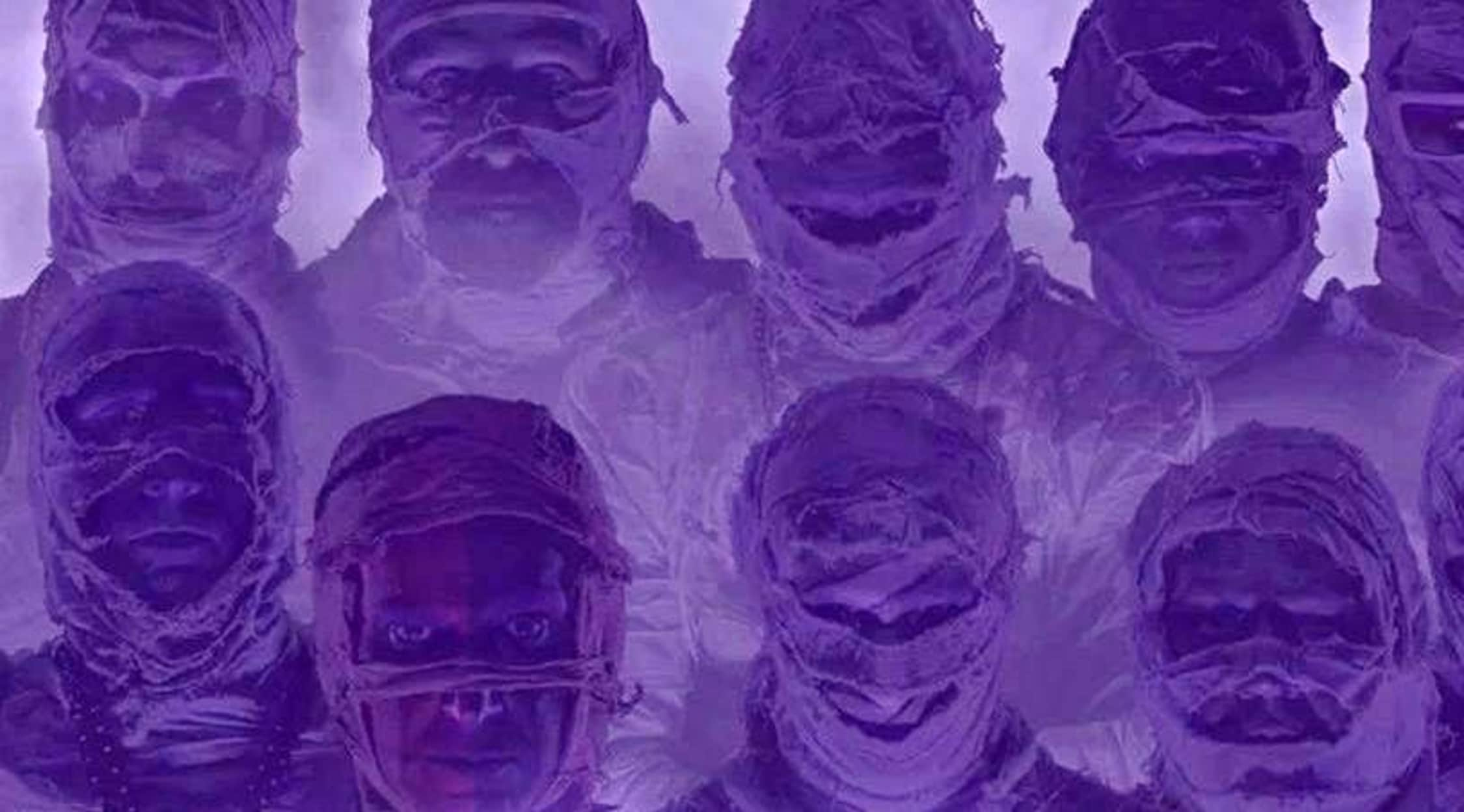 Rovi
Here Come The Mummies Tickets
Here Come the Mummies tickets
In the late '90's, a British comic book artist and a musician teamed up to create a virtual band called Gorillaz, an act comprising entirely animated characters. Although Gorillazs purportedly existed to critique the shallowness of popular culture, it really seemed an excuse for popular musicians to moonlight on a quirky side project and periodically included Snoop Dogg, Mos Def and members of D12. A similar dynamic seems to be at work with funk-rock act Here Come the Mummies - but with one big difference. The band's anonymous, graveclothes-wrapped members marry tongue-in-cheek absurdism with serious musical mojo. More than just a theatrical flourish, the band's in-character performances allegedly mask the identities of several Grammy-winning artists. No wonder Here Come the Mummies tickets are a hot commodity.
Here Come the Mummies background
Whether performing in the studio or on the stage, Here Come the Mummies puts fun first and foremost, which is immediately evident given the performers' noms de plume. Mummy Cass(anova) takes lead vocal duties, with Eddie Mummy and Spazzy Mummy backing him up on harmonies, while The Pole! lays down sinuous bass lines, BB Queen handles soaring trumpet solos and The Flu belts out smooth baritone sax bits. Album titles such as Terrifying Funk from Beyond the Grave, Rejuvannihilation and Bed, Bath & Behind will tip listeners to the band's tone before they ever press play. "We ain't dudes in suits, baby," former percussionist Java Mummy told Indianapolis' Nuvo in 2011. "We are mummies living large from a curse over three thousand years ago. Dig?"
But behind all the silliness lies some serious musicianship. Sure, the ribald "Pants" off of 2008's appropriately named Single Entendre turns the simple act of getting dressed for a date into a risque running joke, and you'll never look at street hot-dog vendors quite the same way again after "Attack of the Wiener Man" from 2003's Everlasting Party. Still, it takes serious chops to manage the smooth and soulful layered vocals, the blazing bluesy guitar riffs occasionally shivered with wawa pedals, a shrieking horn section and byzantine drum beats that make an appearance on each album and at every live performance. No wonder Here Come the Mummies has regularly appeared on the syndicated Bob & Tom radio show. The band's music has also turned up on the TV show Scrubs, as well as on the soundtrack to the 2009 comedy film Fired Up! Here Come the Mummies tours mostly in the American midwest and south and has appeared at notable venues such as House of Blues Chicago, Funk Fest Punta Gorda and Louisville's Mercury Ballroom.
Similar to Here Come the Mummies
Fans of Here Come the Mummies might also enjoy Lettuce, Booker T. Jones or Tower of Power.
Back to Top