We didn't find anything nearby, but here's what's happening in other cities.
2 events in all locations
Only 4 tickets left at lowest price
Venues for Hershey Felder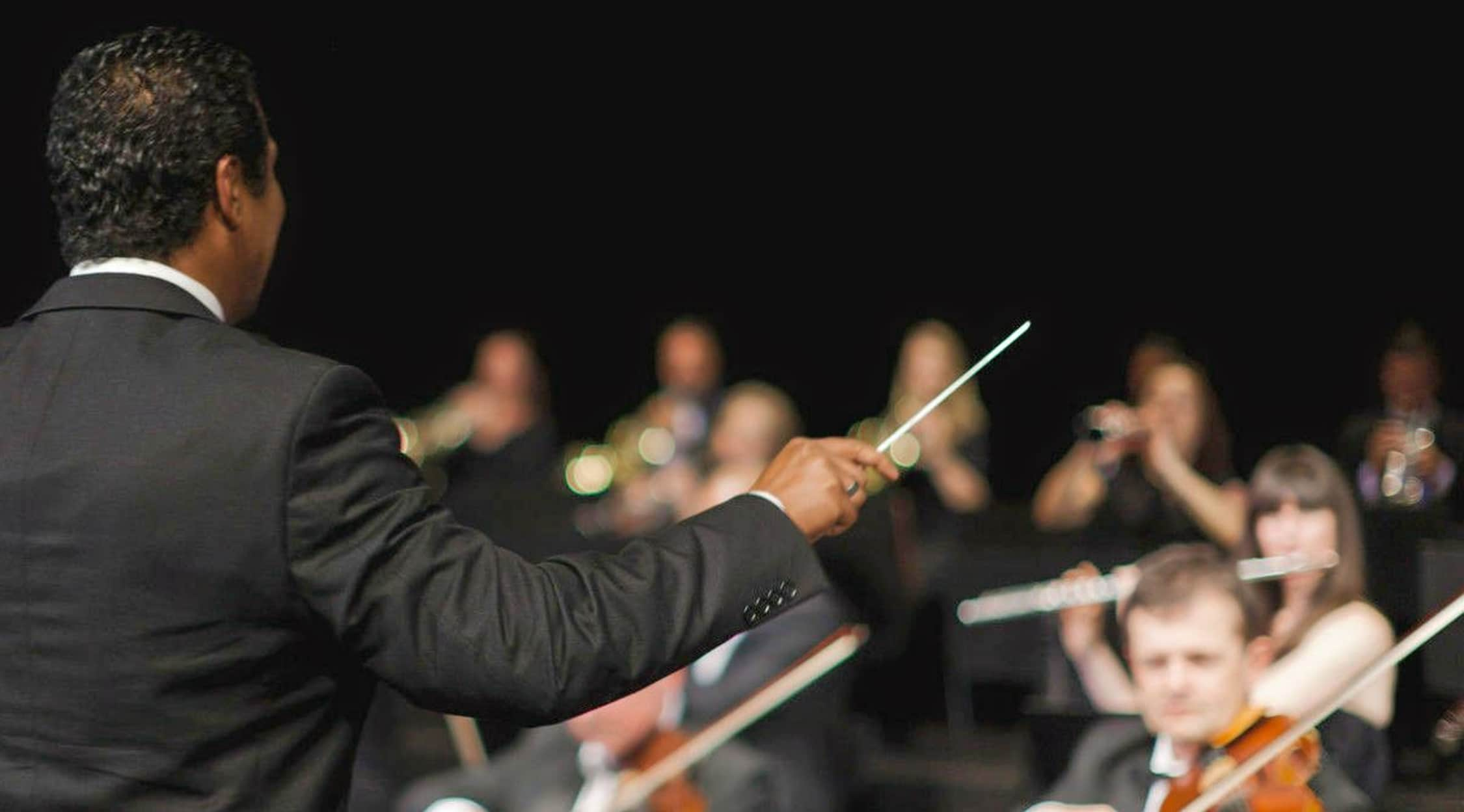 Alamy
Hershey Felder Tickets
Hershey Felder Schedule
There is certainly more than one performance that Hershey Felder is known for putting on stage; however, his performance in the theatrical production of George Gershwin Alone is one of his significant ones to date. Hershey Felder is a Canadian pianist, composer, actor, playwright and director that has contributed many works of art to the world of music theater. While his work on George Gershwin Alone was the first of its kind and made a huge impression on his fans, he continued with the concept to create roles representing additional composers and pianists like Fryderyk Chopin, Ludwig van Beethoven, Gerhard von Breuning, Leonard Bernstein Franz Liszt and Irving Berlin. Together, these works are known as "The Composer Sonata." If you have not had the opportunity to catch Hershey Felder perform his Sonata in concert, it is certainly a must see for lovers of musical composition and art. To date, audiences across North America have enjoyed seeing Hershey Felder in more than 4700 performances of the Sonata. If you don't presently see any tickets available for Hershey Felder events, sign up for the reminder to let you know when events are added. Whether it is Hershey Felder's Sonata or another one of his outstanding performances, it is not to be missed.
About Hershey Felder
Hershey Felder was born in Montreal, Quebec, Canada in the late 1960s and is of Polish-Hungarian descent. Much of his childhood was spent learning about the Eastern European culture from which his parents immigrated. He attended the Hebrew Academy Day School of Montreal and was involved in local synagogues, as he was raised of Jewish faith. At a young age, Hershey lost his mother to cancer and was raised along with his sister by his father. He became interested in music with a strong interest in the piano and attended McGill University to focus on honing his skills, as well as taking lessons with Jerome Lowenthal.
Following college, Hershey Felder pursued a career in theater and music. During that time, he met and married an actress that was working at the Yiddish Theater at the Saidye Bronfman Centre of the Arts in his hometown of Montreal. The two were married for a couple of years before getting divorced. After the marriage did not work out, Hershey Felder took a chance on moving to Los Angeles to continue pursing his career ambitions. He spent a short time working at a foundation of Steven Spielberg at which he interviewed Holocaust survivors to create an oral history via film. After being invited to attend the 50th anniversary of the Liberation of Auschwitz in Poland, he was inspired to write George Gershwin Alone.
Hershey Felder Breakthrough
George Gershwin Alone: A Musical Play was created by Hershey Felder after he took part in the 50th anniversary of the Liberation of Auschwitz and later performed it when he was living in Cambridge, Massachusetts. George Gershwin Alone incorporates some of the Gershwin's most well known songs like "The Man I Love and "Someone to Watch over Me" from An American in Paris and Porgy and Bess. Hershey Felder writes and performs George Gershwin Alone with the music by George Gershwin and Ira Gershwin. Hershey Felder won Ovation Awards for Best Actor in a Musical and Best Musical for his rendition of the life of George Gershwin during his early years with an exploration into his creative genius during his life that was cut too short after dying suddenly of an undiagnosed brain tumor. George Gershwin as born to Russian-Jewish immigrant parents and shared a similar background to Hershey Felder. He was the first well-known composer to utilize jazz and introduce it to concert halls.
In an interview with Talkin' Broadway, Hershey Felder discussed his interest in creating "The Composer Sonata" and his work with George Gershwin Alone," In the case of Gershwin, it was a way to communicate a man who wanted the world and died before he had a chance. In the case of Chopin, it's a very different kettle of fish; this is a man who had the world, and he didn't have himself. It's sad to think he's so gifted and so magical, such a wizard and yet could be so ill at ease in a conversation, in a relationship […] Ghosts and conflict and haunting, which is what his problem was. So there's a story to tell here, and yet he produces some of the most beautiful music ever written. Absolute, absolute beauty! How is this possible? Where does this come from? Did emotional things drive him? So that's part of the study of this character and I think people relate to it in some way or other." It is fascinating to learn from Hershey Felder himself as to the reasons that drove him to write so passionately about these men. One can tell by the way in which he communicates about them that what he has written is a well-researched and well-written performance for a diverse audience to appreciate.
Hershey Felder Trivia
After being invited to perform at the Canadian Consular Residence in Los Angeles, Hershey Felder experienced love at first sight with Kim Campbell, Canada's female Prime Minster. After her tenure, the two moved to Cambridge, Massachusetts, where his wife worked as a professor at Harvard's Kennedy School for Government.
Hersey Felder Live Show Performance
Fans of musical theater will not regret the opportunity to experience Hershey Felder as George Gershwin Alone or any one of his other phenomenal works or compositions. In George Gershwin Alone, he brings the spirit of America to the stage through the magical musical styling of George Gershwin who was known for giving his music a higher level of sophistication that took note of both classical and popular musical references. It is a phenomenal work that Hershey Felder put together to pay homage to a composer that left a beautiful mark on music during the short time he lived. Hershey Felder is an award-winning artist who has received numerous accolades for a great number of works he has done. One would be remiss to not get tickets to see one of his events.
Back to Top