There aren't any Events on the horizon right now.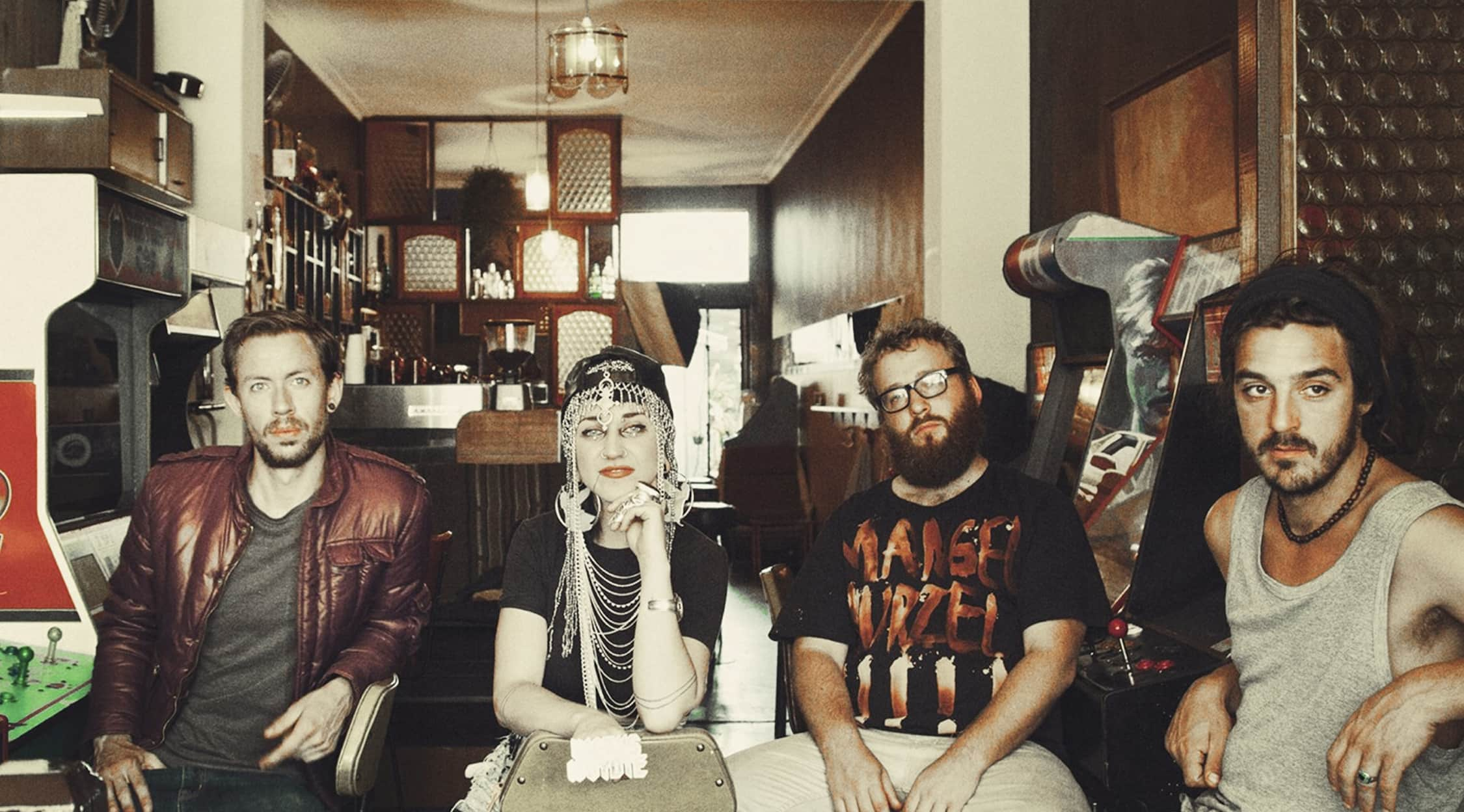 Rovi
Hiatus Kaiyote Tickets
Hiatus Kaiyote Concert Schedule
If you want to hear sounds of the future, you better check out Hiatus Kaiyote in concert when the opportunity arises. This future-soul quartet blends together styles like jazz-funk and neo-soul to create some of the most unique and captivating songs in modern music, and Hiatus Kaiyote's distinctive sound certainly sets them apart from all of the other new acts on the music scene. Since forming in 2011, Hiatus Kaiyote's music has spread all over the world, and they now have dedicated fans everywhere from Japan to California. Because music lovers have become so infatuated with Hiatus Kaiyote's intriguing sound, Hiatus Kaiyote tickets tend to sell out quickly.
Hiatus Kaiyote has a handful of exciting shows on the horizon, and this cool neo-soul band will be performing in cities everywhere from London and Toronto to New York and Saint Louis. These upcoming Hiatus Kaiyote concerts are expected to be some of the most talked about neo-soul shows of the season.
Hiatus Kaiyote Background
Hiatus Kaiyote is a neo-soul band composed of Naomi Saalfield, Paul Bender, Simon Mavin and Perrin Moss. This quartet formed in Melbourne, Australia in 2011, and they have since become one of the most exciting new bands on the global indie music scene. The group places great emphasis on writing unique songs that complement their captivating future-soul sound, which is just one reason why Hiatus Kaiyote certainly stands out in the modern music scene. In 2012, Hiatus Kaiyote released their debut album, "Tawk Tomahawk," which sparked excitement in the indie music world. Artists like Erykah Badu, Animal Collective and Q-Tip began raving about Hiatus Kaiyote, and suddenly this quartet became one of the most talked about new acts in the neo-soul scene.
Hiatus Kaiyote continued to build upon their momentum by putting on stellar live shows and releasing more music, and in 2013 they received even more attention when they scored a Grammy nomination for Best R&B Performance. Since then, Hiatus Kaiyote has remained one of the biggest names in the modern R&B and soul scene. To date, Hiatus Kaiyote has released two studio albums: "Tawk Tomahawk" (2012) and "Choose Your Weapon" (2015). As they continue to record and release new music, you can bet that Hiatus Kaiyote's popularity will spread even farther. Some of the quartet's most popular songs include neo-soul tracks like "Nakamarra," "Breathing Underwater" and "By Fire," and now fans may get to hear these cool neo-soul tunes in concert.
To date, Hiatus Kaiyote has received numerous accolades and critical acclaim, and they are bound to continue amassing fans all over the world. You might have the chance to see why critics are praising Hiatus Kaiyote for their dynamic, unique live performing style, because Hiatus Kaiyote is gearing up for yet another round of exciting shows, and they just might be heading your way.
Hiatus Kaiyote Trivia
Which Hiatus Kaiyote song was nominated for a Grammy at the 58th Grammy Awards?
Hiatus Kaiyote's song "Breathing Underwater" was nominated for Best R&B Performance, but ultimately lost out to "Earned It (Fifty Shades of Gray)" by the Weekend.
Back to Top
Epic events and incredible deals straight to your inbox.