There aren't any Events on the horizon right now.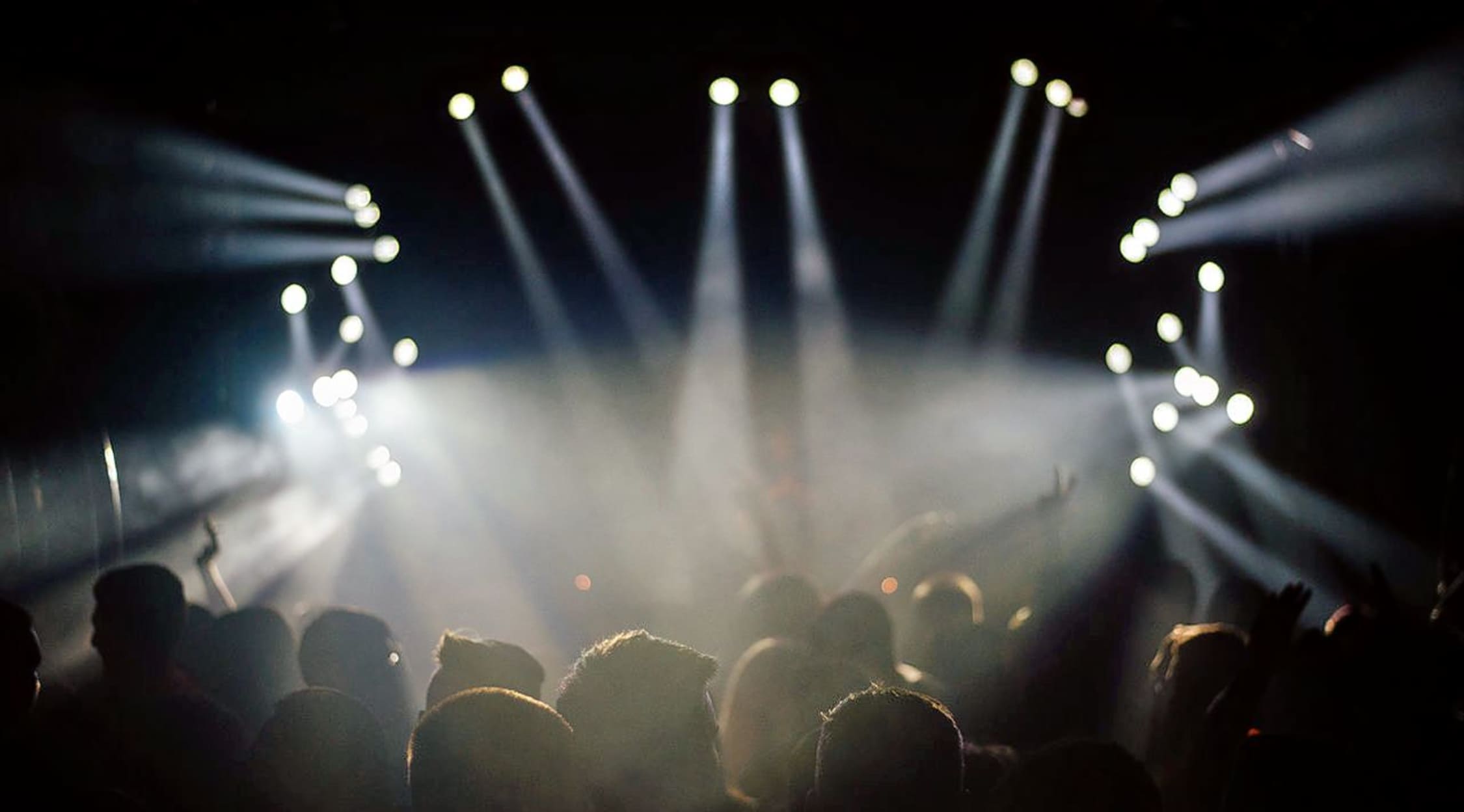 Stocksy
Hideout Block Party Tickets
Hideout Block Party 2014 Schedule
Chicago's hippest bar, The Hideout, has become a local legend for its cool and laidback vibe and its annual Block Party. The Hideout has been a major Chicago institution for over a century, and its status as a local icon has made it the perfect venue to see some of your favorite bands and artists perform in an intimate setting. With its restless crowd and casually contagious vibe, The Hideout is definitely one of the most unique music venues not just in Chicago, but also in the entire country. And to make this historic and iconic spot even more adored by music lovers, each year it hosts a phenomenal Block Party where anything can happen. When you come to The Hideout Block Party, you not only have the chance to see some of your favorite bands perform live on stage, but you also have the chance to experience one of the most unique and unpredictable concerts around.
Make sure that you and your friends have tickets to attend this year's Hideout Block Party by checking out StubHub right away! This year's highly anticipated Block Party is scheduled for September 5-6, and is the perfect way to wrap up the warm summer months and welcome in the fall. So grab your tickets to the legendary Hideout Block Party on StubHub before they are all sold out!
Hideout Block Party Background
One of Chicago's most famous bars, The Hideout, opened legally in 1934, but had already been a major institution in The Windy City for decades. In the late 19th century, undocumented workers quickly built a balloon-frame house, which quickly became home to bootleggers and bookies, supplying the neighborhood with free-flowing alcohol and racing horse bets. The Hideout became an establishment where the common working man would escape to for cheap drinks and grub in the early 20th century. It has evolved with the times and the neighborhood over the years, though, and went from a shabby and welcoming hole in the wall bar to a swankier and alluring spot during the Jazz Age. From the days of Prohibition to today, The Hideout has consistently remained one of Chicago's best and most welcoming bars, and people from all over the world have enjoyed the laidback and casual vibe of this down-to-earth bar.
Over the years, the anniversary Block Party has become legendary for the incredible stories it produces and the great performances that take place on stage. Bands and artists like Mavis Staples, Jon Landgord, Young the Giant, Andrew Bird, and Neko Case have performed on stage at the annual Block Party, and this year's lineup is already creating excitement and anticipation for The Hideout's regulars and music lovers all over Chicago. Steeped in history, legendary stories, and phenomenal musical performances, The Hideout is without a doubt one of the biggest and most iconic music venues in the country, and now you have the chance to attend its annual Block Party by heading to StubHub! Make sure that you and your friends have your tickets to this year's Block Party by securing them on StubHub, and act quickly, because these tickets are bound to sell out fast!
The Lineup
This September, there's no better place for a Chicagoan to be than at The Hideout, as some of the best bands around are gearing up to put on a performance of a lifetime! This year's incredible lineup already has music lovers' salivating, anxious with anticipation for fall's coolest and most exciting music event. This year's lineup includes Death Cab for Cutie, The War on Drugs, The Dismemberment Plan, Funky Meters, Mac DeMarco, The Handsome Family, Sylvan Esso, Valerie June, Bad Luck Jonathan, and more! Taking place over one exciting weekend at the beginning of September, this year's Block Party is bound to be one of the best ones yet, and you can bet that it will spur countless great stories. If you love great music, cool vibes, and unforgettable experiences, there's only one place you should be this September 5-6: The Hideout's Block Party.
Trivia
Phantom Planet filmed the music video to "California" in The Hideout on a super-low budget. This song became one of their most popular songs to date, and has been featured in several films and TV shows throughout the years.
The Experience
The Hideout is an institution in Chicago—people have been flooding into its welcoming and cavernous space for over 100 years to imbibe in drinks, laughter, and great music. Now you have the chance to continue this incredible tradition and experience one of the coolest nights in music in the entire country. You definitely don't want to miss out on seeing the phenomenal bands perform at The Hideout's Block Party this year, so make sure that you and your friends secure your tickets to this iconic event by heading to StubHub right away!
Back to Top
Epic events and incredible deals straight to your inbox.